But there's only one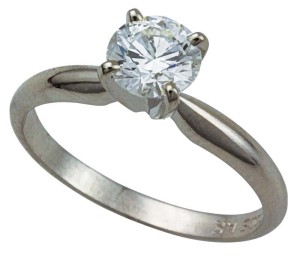 What can we do if the item is a one-of-a-kind masterpiece? We must expand our idea of what is comparable by re-examining the factors that create desire of ownership (i.e. value). Is it something intrinsic to the property, such as authorship, craftsmanship, materials, relative size or weight, colour, clarity, etc.? Or is it something extrinsic like symbolism, tradition, fashion, exclusivity, or the status ownership imparts? It is usually a combination of factors, but in most instances, a small number of them will predominate within a given market.
Once we recognize the primary value elements, we can look for sales of other items with similar qualities. As an example, if we're unable to find sales data for a comparable three-carat blue diamond, perhaps we can recognize a value relationship to a fancy pink diamond of similar desirability that was sold in the same market. Making comparisons across markets becomes more problematic as our familiarity with those markets decreases. Knowing the price for which a given item was sold in Hong Kong is only useful for my data set when I am able to demonstrate a statistically viable relationship to the prices of the comparable items within my target market or when the appropriate market is international in scope. In the case of my hypothetical three-carat fancy blue diamond, that may very well be the case. However, for most jewellery appraisals, the information from a marginally comparable market is less likely to be useful.
Another common though erroneous belief concerning the sales comparison approach to value is that auction results are the best or only place to find sales data. If the intended use of the appraisal indicates the auction market is the most appropriate one, then obviously that's the best place to look for sales of comparable items.
On the other hand, if most of the sales activity takes place at a different market level, say guild retail for instance, then sales at auction aren't going to provide very much useful data. In many assignments we're okay considering bona fide offers to sell in the form of price tags, advertisements, or my personal favourite, verbal communication. Whether you're an independent appraiser or you provide appraisal services through a retail storefront, it's important and useful to know your peers in your market and what they sell. It's wonderful to have the option to pick up the telephone and directly ask the price for which an item is typically sold. As an independent appraiser I pose no threat of competition, however, having co-operative pricing resources is just as important for the retail-based appraiser. In many cases, you'll get answers to your questions once your 'competitor' recognizes the motive for your phone call is to accurately value their merchandise for a mutual client. Remember, they're often in need of the same information from you.