By Alix Fraser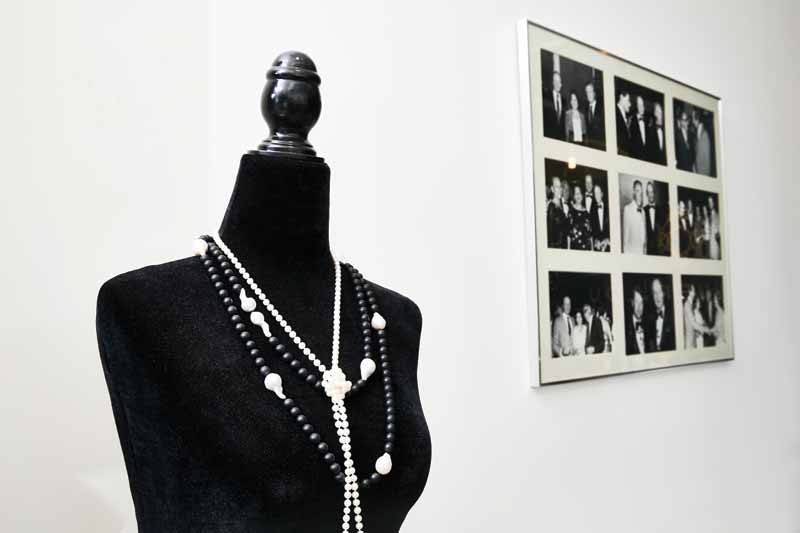 On a global scale, the jewellery industry is booming. Indeed, with an expected growth rate of five to six per cent annually, it's clear people are discovering (and rediscovering) jewellery.
Consumer expectations are shaping significant dynamic changes in every retail vertical—and, much like apparel retailers, jewellers are noticing trends in what shoppers want: personalization, branding, and an enhanced in-store experience.
However, while the jewellery industry is growing, the market isn't simply up for grabs. The way people shop for jewellery is changing and, to keep up, businesses must follow suit. Now more than ever, utilizing technology is important for enhancing your business. If you haven't already added a cloud-based point of sale (POS) system to your operations, now is the time to take advantage of what modernizing your jewellery store can do for you.
Think ahead
When Noura Sakkijha launched Toronto-based Mejuri in 2012, she saw the writing on the wall: rather than marketing fine jewellery to spouses shopping for special occasions, she opted to focus the brand on women buying products for themselves. By marketing the product directly to the wearer and not the gift-buyer, Mejuri carved out a contemporary space.
Business models that tweak or update an aspect of the buying journey seem to be the rule, not the exception, of the future of the jewellery industry. Today's consumers respond to modern, multi-channel approaches that target the wearer for any occasion, blending the world of fashion and fine jewellery with hands-on luxury and brand-driven approaches. While not every jewellery brand needs to completely reinvent itself to thrive, modernization is undoubtedly key to survival.
Organize your inventory with a POS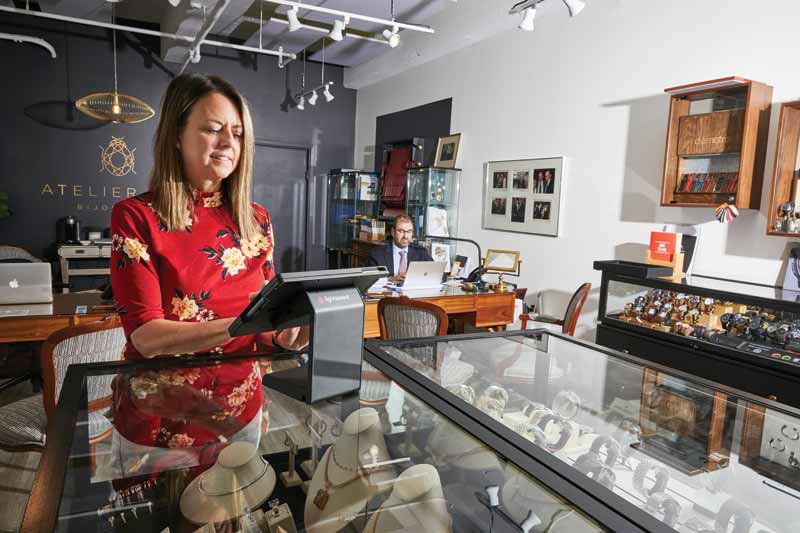 Jewellery stores, by design, carry a wide inventory of products. Whether you sell fine or fashion items, keeping a wide selection on display is the name of the game. By extension, you and your staff need a way to track and monitor your inventory—and modern POS systems simplify this process.
Centralizing your inventory with a cloud-based POS system makes you more efficient. By keeping all your product information in one place, it's easy to keep an eye on stock levels and sales data. It may sound simple, but don't discount the usefulness of having all this information at your fingertips.
Further, because the system stores all of your inventory data, it also can generate reports for you. You'll be able to quickly learn which items are flying out of your showcases and which ones stagnate. This insight can guide you on how to tailor your products to suit your customer base. And, if you're operating more than one location, these reports can help you better manage what each store should sell. After all, different stores attract different consumers and require unique inventories.
As the global industry grows and shoppers continue to redefine their relationship to jewellery buying, you'll need to remain agile and adaptive. The beauty of employing a cloud-based POS system is how well this technology can be tailored to the retailer using it. For example, jewellery stores (especially those with multiple locations) benefit from the ability to add advanced stock keeping unit- (SKU-) tracking, but are able to easily customize their settings to omit modules they may not require. Going cloud-based when modernizing allows you to figure out what works for your business without dealing with bloat that slows you down.
The tools to sell better
Beyond organization and inventory management, a POS system can store a customer's information. Why not take advantage of this and help your employees personalize the way they interact with clients?
Collect the information customers are comfortable sharing (i.e. birthdays, anniversaries, and other major life events) and advise your staff to take note of the pieces and esthetics they like or admire. Record all of this data in the customer's profile. The next time they come in to your store, any member of your staff will be able to easily offer them personalized service.
To better serve your client-base using tailored recommendations, experiment with setting up custom categories and product tags in your POS system. When doing so, think about the requests members of your staff hear the most—do your customers, for example, frequently want to see all your thin bracelets? Or all of your emerald rings? Using shortcuts within your system can help streamline customer service. When a client comes in looking for these pieces, your staff will be able to quickly pull up everything you have in stock and better secure a sale by finding the perfect product every time.
Further, because a cloud-based POS system isn't tethered to its hardware, you can run the program on a tablet. For jewellery stores, this gives you a readily-available digital showcase of your entire stock in the palm of your hand. Start adding images when you introduce inventory to your catalogue; the next time a member of your staff is making a sale, they'll be able to pull up related pieces in seconds. This frictionless experience encourages upsells.
Drive customer loyalty with a fresh and updated approach
No matter how the buying journey may change, jewellery—especially fine jewellery—will always carry a personal touch, particularly during peak buying periods. However, adding seasonal staff members to your store without compromising on the quality of service can be difficult, as there simply isn't enough time to train every short-term employee on each aspect of your business.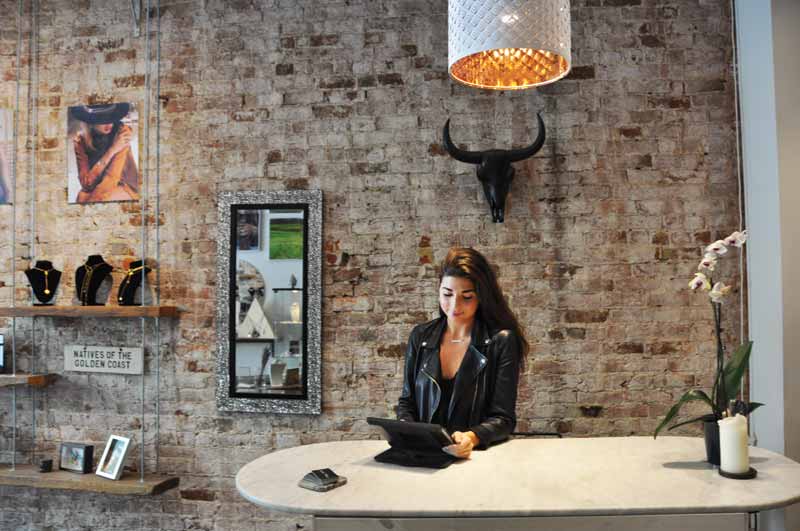 Incorporating a cloud-based POS system lessens the worry in this regard. Training seasonal employees when you're using a POS system to manage your stock means these staff members don't require weeks of experience with your inventory to know it well; they just need to be able to perform basic searches in your system's backend.
Elevating the abilities of your seasonal staff members means no matter when a customer comes to shop, they will receive the best service you have to offer—and those good experiences will keep them coming back.
However, while your customers will take their good experiences to heart, they may not formally review your business as readily as you'd like. You'll certainly have made good headway in securing a regular customer; however, having them provide you with a positive online review can help you establish new customers as well. For this, look to your POS system, as it can be tailored to help you out here, too.
Montréal-based jeweller Atelier Lou uses its system for this purpose, blending a traditional approach to fine jewellery with a few modern touches. Whenever a sale is finalized, the store's POS system sends the customer a text message, prompting them to leave a review on Google.
Setting up a similar system in your store will increase the visibility of these reviews in online searches and help you bring in more customers. It will also encourage customer loyalty, as asking a client to put into writing what they liked about their experience means they're less likely to forget what 'wowed' them. Next time they seek that level of service, they'll remember you.
Going online
In every vertical, one big question is on every retailer's mind: what do you do about eCommerce?
So far, jewellery—particularly fine jewellery—has largely avoided the massive jump online the apparel industry has seen. In fact, 2014 saw an average of only five per cent of jewellery sales happen online. This is a far cry from other verticals, which are reaching the double digits.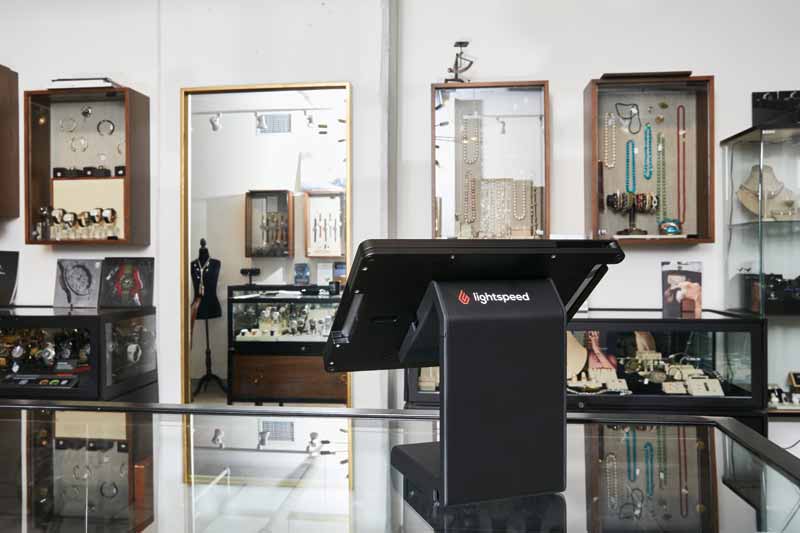 By 2020, however, the eCommerce aspect of the industry is expected to see steady growth, with projections suggesting 10 per cent of all fine jewellery and upwards of 15 per cent of all fashion jewellery will be purchased online. Additional growth beyond those averages is considered unlikely, largely due to the hands-on nature of jewellery buying.
So, should you embrace the online market? Simply put: yes; this is certainly an advisable move for two reasons in particular:
Averages are merely averages
Companies like Mejuri make most of its sales online, while Atelier Lou has benefitted from focusing on the in-person journey. Where your sales land will vary depending on your customer base and the kind of brand vision you put out into the world. This is why fashion jewellery retailers with tech-savvy regular clientele should start selling online right away.
Omni-channel retail boosts visibility
Introducing an online store means out-of-town shoppers can still patron your store. Further, local shoppers are encouraged to visit you in-store by the integration of your POS system with eCommerce tools, which will help your products get discovered on Google. Remember: you don't have to sell your entire inventory online, but showcasing your superstar products can have a positive impact on your bottom line.
Choosing the right system
To get the most out of adding a POS system to your store, look for one that:
is cloud-based;
has robust inventory management;
is able to adapt to your needs with integrations;
allows you to create, modify, and add information to customer profiles;
manages work and repair orders;
keeps track of purchases and special orders; and
has key vertical capabilities (such as printing on jewellery labels).
The right POS system is your partner in modernizing your jewellery store. Help yourself meet changing customer expectations and redefine what your jewellery store has to offer—it's easier than you think.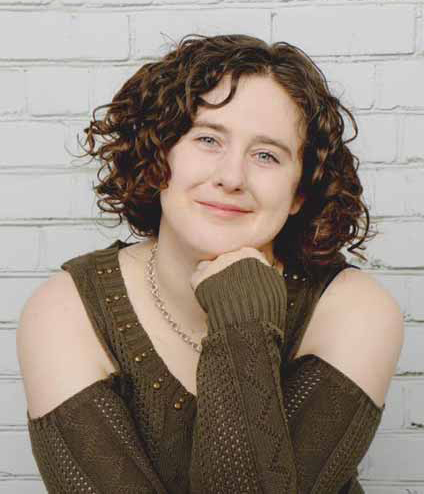 Alix Fraser is a product content specialist at Lightspeed HQ. She delights in finding ways to deliver actionable insights to retailers and restaurateurs. When she's not cooking up data-driven blogs with valuable tricks and tips, Fraser is on the hunt for new ways Lightspeed can help entrepreneurs bring their cities to life. For more, visit www.lightspeedhq.com.