By Christian Tse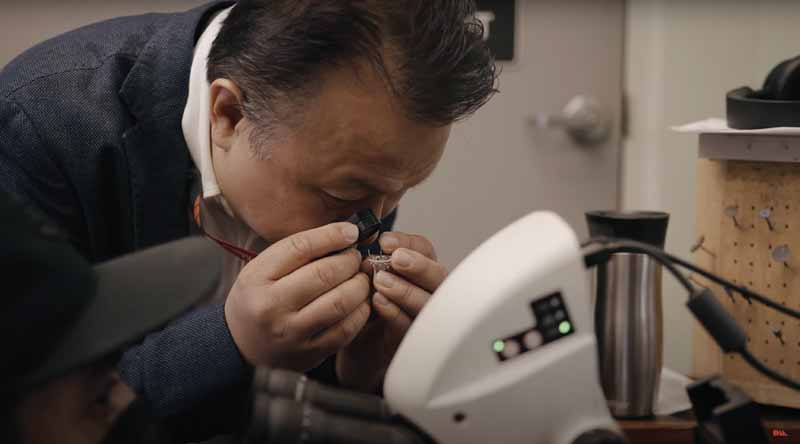 The craft of fine jewellery manufacturing dates back to the early ages of civilization. Museums are full of necklaces, bracelets, and other adornments found in ancient Greek, Egyptian, and Etruscan tombs. Over the millennia, methods of jewellery manufacturing have been refined, but, by and large, the industry today remains heavily rooted in fairly small studios and ateliers, with an emphasis on human artistry and the "made-by-hand" cachet. Much like how science and technology are improving quality of life at an ever-increasing pace, fine jewellery manufacturing is also evolving in the 21st century at an exciting rate.
Computers and machines are now replacing much of the handwork involved in the creation of fine jewellery. While these devices will never replace the talent and artistry of the human being, novel tools and technology can help us bring new designs to market faster, while also minimizing risk and the potential for precious metal loss.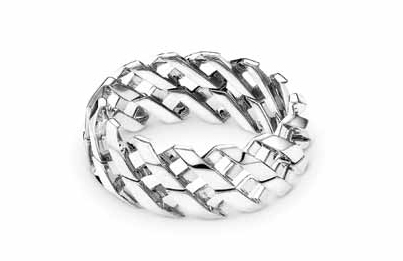 The speed of these advancements is certainly exciting for this long-time jeweller. What follows are a sampling of the latest innovations in fine jewellery manufacturing, which are delivering ground-breaking results in my factory in California.
Additive manufacturing
Fortunately, for those of us working in the fine jewellery industry, 3D printing is now available for precious metals. In collaboration with 3D printer manufacturers, this author's manufacturing team has researched, tested, and perfected precious metal powders used in the creation of fine jewellery. Sterling silver launched in the summer of 2022, while ionized powders for yellow gold, platinum, and rose gold have also been developed and are currently being qualified for official launch early this calendar year.
With additive manufacturing (i.e. 3D printing), teams can accomplish in two hours the same volume of work that would, traditionally, take two days to complete by hand. At my facility, it is exciting to see the incredible quality and precision we are able to achieve through the 3D printing of fine jewellery. The system delivers high-speed 3D printing of precious metals and permits the adoption of an entirely digital and agile manufacturing workflow. This also allows for increased flexibility and control, as designers and manufacturers are able to scale new designs which were once supremely challenging or impossible to achieve. Among these examples are chain-link bracelets and necklaces. These links can now be 3D printed in place as one piece, rather than manually assembled one link at a time.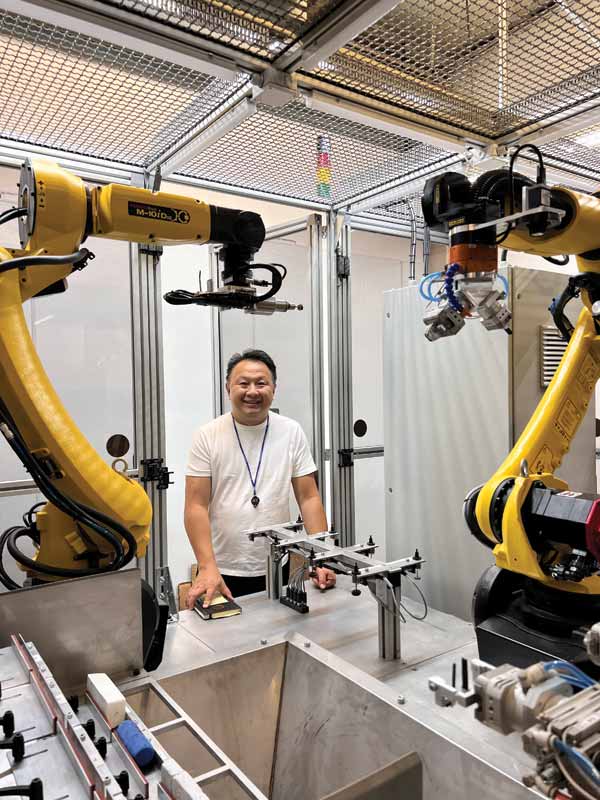 For the skeptics, understand this process still requires human artistry, especially for stone setting and finishing. More mundane tasks of model making, carving, or ring-shank formation, however, can be accomplished overnight or within a matter of hours. This allows highly trained and talented jewellery artisans to dedicate more of their time and focus to creativity, artistry, and quality control. I like to compare it to the printing press: No one disputes the value of the written word, but the printing press made it possible to write more frequently and publish new information faster than it had ever been conceived in human history.
The 3D printing of precious metals also presents the potential for jewellery retailers to grow the market-share for luxury goods in general. Some systems, for example, offer the option of high-quality printing for giftware, writing implements, belt buckles, and more. The research and development (R&D) phase of product development is radically shortened with this evolving technology, allowing luxury brands more versatility and freedom to experiment with novel designs, new prototypes, and expansion into new markets (such as jewellers expanding into giftware or handbags).
Finally, crafting pieces with direct 3D printing on binder jetting systems provides jewellers with added options for circumventing some of the supply chain challenges currently facing the fine jewellery industry. Leveraging additive manufacturing allows for more localized onshore production, decreasing reliance on long lead-time global suppliers. Jewellers can bypass shipping delays (and their mounting costs), as well as avoid duties by printing the precious metals directly rather than shipping the physical material. Most binder jetting printers also recover any and all unused precious metal powder, minimizing loss of these highly expensive materials.
The power of robots
As staff shortages continue to plague the fine jewellery industry, it is becoming increasingly difficult to recruit and maintain highly skilled jewellery artisans. As such, many studios—this writer's included—are making significant investments in the realm of automation. Simply put: For our industry to broaden its manufacturing capacity without more human beings in the shop, we need more automation.
The debate or reticence some jewellers have toward automation is reminiscent of the feeling in the air when computer-aided design (CAD) was first introduced in the industry 20-plus years ago. Some fought it, while others embraced it—but progress only moves one way. Eventually, the entire design industry converted to CAD and now it is fairly ubiquitous. Similar to CAD, we now find ourselves in the early phase of automation. Soon—perhaps in another five years or so—automation will be widespread as CAD is now.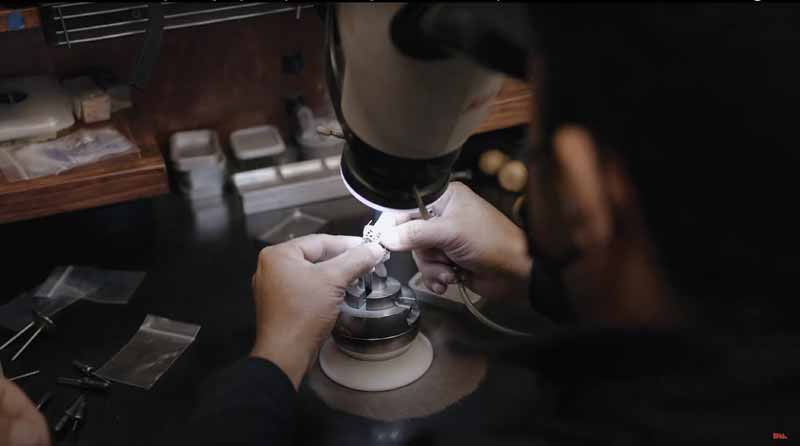 My studio recently launched an automated, fully customized polishing system, which incorporates robots to polish a broad range of manufactured fine jewellery designs. The system's custom robotic "arms" were developed by Flexible Robotic Environment (FRE) in a collaborative effort with me and my time, and incorporate the latest motion, vision, and control technology.
The tandem-robotic polishers allow optimal efficiency and cost-savings for the fine jewellery we manufacture. They capitalize on the benefits of automation, enabling high productivity, efficiency, and accuracy, while still delivering artisan-like results at lower production costs. For the designer brands, these bots save on production costs, and the precision ultimately creates a better finished product for the end consumer.
"This system is a game changer for fine jewellery manufacturing," says FRE's president, Vojislav Kalanovic, PhD. "A dual articulated-arm robot solution operates within a fully enclosed environment of structural aluminum, industrial safety mesh, and full-frame Lexan windows for loading the jewellery to be polished. One robot holds the piece of jewellery, and another holds the specific polishing tool required for that particular design. Specialty fixturing and multiple tool changers allow the system to process nearly the whole gamut of metals used in fine jewellery today."
Such automated systems will continue to overcome problems faced by the jewellery manufacturing community as the science and engineering continues to improve. All jewellery companies will need to lean on automation more in the future.
A move forward
As the craft of creating jewellery continues to evolve, manufacturers on the cutting edge of technology will free up designers to do what they do best. Indeed, it is exciting to anticipate what the future holds and to make more options available for additional manufacturing in North America.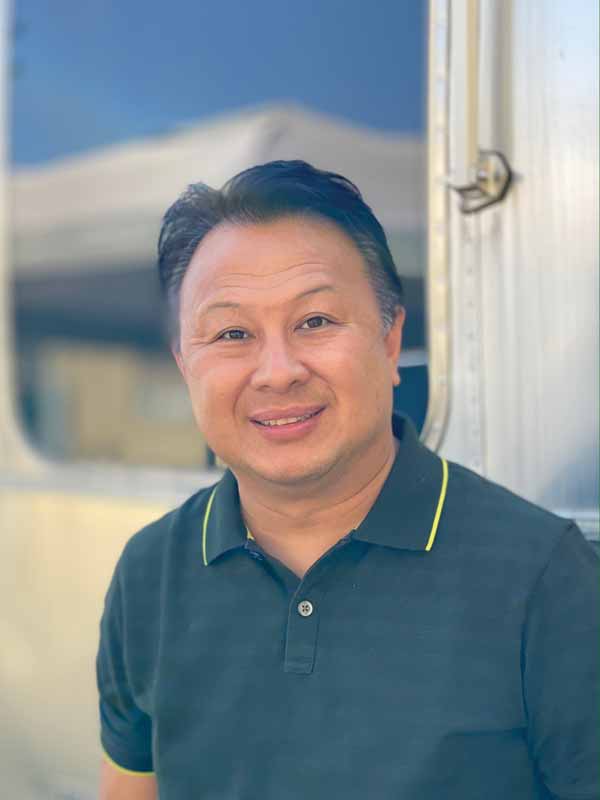 Christian Tse, founder and CEO of Christian Tse Design & Manufacturing (CTD&M), is an award-winning designer and disruptor. A third-generation jeweller, Tse launched his designer line in 1996 to the delight of celebrity fans, including Jennifer Lopez, Beyoncé, Sarah Jessica Parker, and more. His facility in Southern California is at the forefront of fine jewellery innovation, continually pushing the creative boundaries of engineering with a team devoted to efficiency and excellence. For more, visit christiantse.com.