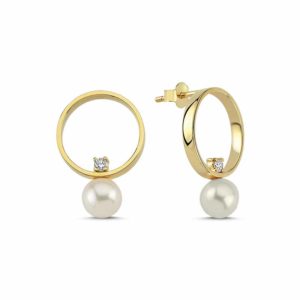 'Inde-pendant'
Lady Gaga's appearance at the 91st Academy Awards was truly unforgettable. Wearing one of the most iconic pieces of jewellery in history—Tiffany & Co.'s 128.54-carat yellow diamond—Gaga stole the show. The diamond, which was paired with a custom Alexander McQueen gown, has only been worn in public three times. For this appearance, the jewel was worn as a pendant, a style that has taken over many collections this fall.
Chanel and Aurelie Bidermann are two brands that have incorporated hanging pieces into their recent repertoires. The classic look is often interchangeable, allowing for more add-on sales. For example, a customer might purchase a simple chain and two separate pendants that offer a completely different aesthetic. For fashion innovators and early adopters, incorporating pendants as statement pieces is a smart move.
This season, Canadian designers Chloé and Parris Gordon of Beaufille have come up with a variation of the trend: the Y-shaped necklace. Similar to a pendant, the style includes a drop at the front that creates the impression the piece is suspended downward.
For men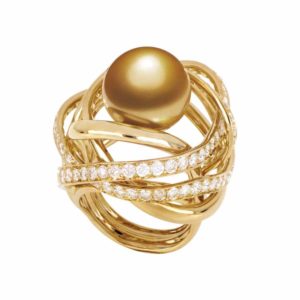 Not surprisingly, camp style has also trickled into men's fashion and accessories.
This season, Sarah Burton, creative director of Alexander McQueen, featured asymmetrical sets of drop earrings in the brand's menswear collection. The pieces are made with large colourful beads and often styled with a matching necklace—a look that many traditionalists may consider unusual within men's fashion. Nevertheless, an increasing number of men have played with daring accessories over the last few years. Actors Ezra Miller and Keiynan Lonsdale have used drop earrings—often one at a time—to accessorize both every day and evening looks. The versatility of this newly embraced male jewellery is what makes it exciting in terms
of design.
Fall back
From the introduction of a trend to its peak and obsolescence, fashion and style cycles are inevitable. Though trends often feel like they come and go swiftly, they almost always resurge.
Pearl Dream
One of this season's comebacks is pearls, pearls, pearls.
A staple of classic jewellery for years, the simplicity and versatility of pearls makes them incredibly easy to wear. This year, designers have taken the living gemstone to a new direction: gold. This modern twist gives these pieces a new timelessness.
"Pearls have made a big comeback on the runway," says Caitlin Shockley, a publicist for New York-based brand OWN Your Story. "We've seen it in the Louis Vuitton and Prada collections—they did a ton of pearls. I think that sort of 'traditional turns non-traditional' approach has been big [this season]."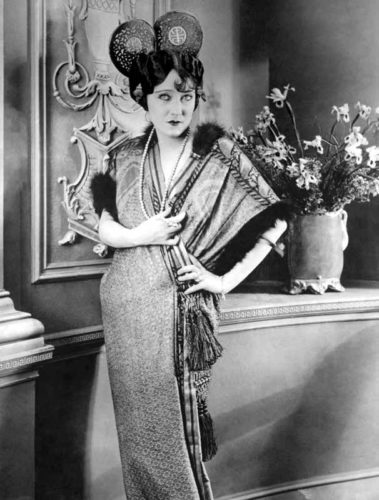 Long overdue
Another style enjoying a sequel is long necklaces. In the 1920s, women frequently wore beads and chains down to their navels, and this fad has returned to the runway.
Chloe, Celine, and Anna Sui are just a few brands that re-embraced the look in their Fall 2019 RTW collections. The necklaces vary in thickness, material, and weight, but all provide the same effect: a Greta Garbo-esque level of class that elevates any outfit.
Crazy for hoops
While hoop earrings have been on the fashion radar for some time, the style recently re-emerged as a popular trend for men.
In the 1990s, celebrities like Johnny Depp and Justin Timberlake were at the forefront of the trend. Today, young stars like Zayn Malik and Shawn Mendes have adopted the style almost to a T. The modern take, however, involves smaller, more delicate gold or silver hoops. The daintiness of the look is what makes it interesting; its subtlety offering a sophisticated and expensive feel.
More to come
Today's consumers seem to be all about authenticity, practicality, and originality. While a funky piece may look great in-store, not many buyers are willing to take the risk if they can't envision how it can be worn. Understanding not only what influencers are wearing these days, but also how they're styling trendy pieces can help you market these items to your customers.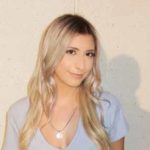 Sarah Said is a fashion communications alumnus from Ryerson University. An experienced freelance stylist assistant, Said has written for a range of fashion, culture, and news publications. She can be reached via e-mail at sarahannesaid@gmail.com.