Guiding principles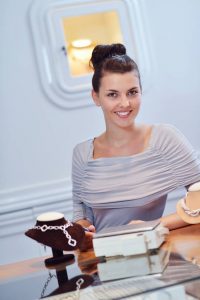 There are numerous options available in transferring the management and ownership of a family business. Agreeing upon some of the fundamentals (guiding principles) will help steer the process and manage family members' expectations. A formal procedure to discuss management and ownership succession issues (e.g. family business meetings with active family members), resulting in agreed-upon succession principles, can pave the way. Have you reflected on your guiding principles? Have you shared and discussed these with the active family members and with the broader family?
The following are examples of guiding principles and the questions that should be asked in determining them.
Employment of family members
What are the criteria for the employment of future family members (e.g. educational requirements and outside work experience)? Can spouses and in-laws work in the business?
Who can own
Will ownership be made available to non-active family members? If so, why? What are their rights and expectations? How will the active family members manage (i.e. voting control)? Can spouses and in-laws become owners?
Compensation
What is your current thinking with respect to compensation for active family members? Equal, fair market value, below, or above market value? If fair market value, how will it be determined?
Leadership
Can there be only one leader (i.e. president), or will co-leadership be entertained? How will leaders be selected?
Management succession
What is your understanding of how the management succession plan will tie into the ownership succession plan? Will it be a gradual transition of management and ownership, or will it be a transfer of ownership only once the management succession is in place? Will the ownership be held in trust until the management succession issues are dealt with? Will management and ownership be transferred at the same time? Will the ownership plan support the management plan?
Guiding principles should be the basis of your entire family business succession plan. Once the whole family has agreed to the principles, they can then be developed into a unique set of family business rules.
In the next article in this series, we will discuss in more detail the many specific factors that must be considered when planning for succession.
Danielle Walsh is founder of Walsh Family Business Advisory Services, a consulting company specializing in helping family-owned and operated businesses navigate the rough waters of management and ownership succession. She is a certified public accountant (CPA), chartered accountant (CA), and holds certificates in family business advising and family wealth advising from the Family Firm Institute (FFI). Walsh is also president of the Ottawa chapter of the Family Enterprise Exchange. She developed her philosophy and desire to help family businesses from her father, Grant Walsh, who has worked as a family business practitioner for the last 25 years. Walsh also currently teaches the first family business course offered at the undergraduate level at Carleton University in Ottawa. She can be reached via e-mail at danielle@walshfbas.com.