By Jacquie De Almeida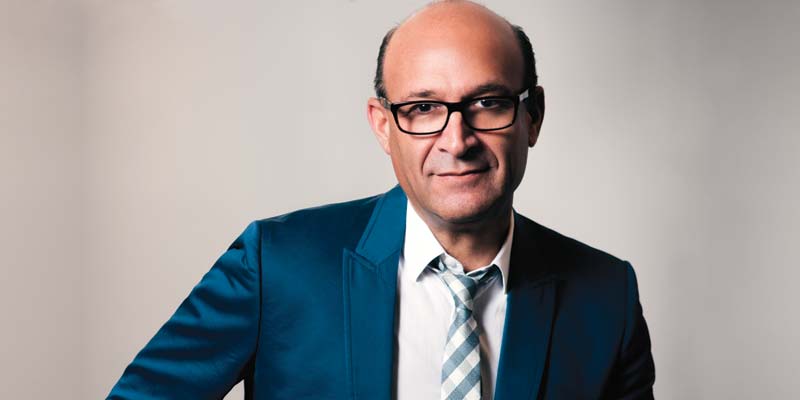 On the books, Neil Travis is First Jewelry's president and chief executive officer (CEO), but if you ask him what his role is, he's likely to tell you CIO—chief idea officer.
And that's just how he wants it.
"I'm at a different time in my life," Travis reflects. "I'm not looking to build what I had before; I'm looking to have a lot more fun in the business and to form relationships with clients that are meaningful beyond shipping them products and getting paid for them."
The 'before' he's referring to is A & A Jewellers, which at its peak was one of Canada's largest manufacturers of fine jewellery with its 500-plus employees and 40,000-sf Toronto facility.
That was in the early 1990s when Travis was co-owner of the $100-million business. By the 2000s, however, times had changed; it was becoming tougher to manufacture in North America, not to mention manoeuvring higher gold prices and a softer economy. The effects were devastating.
Travis and his partner, Aubrey Sugar, liquidated the company. Retaining the intellectual property he had developed over the years, Travis stayed in the business, working with retailers who continued to order the products and programs he had developed under A & A.
"It was a very difficult time," recalls Travis of the period following A & A's bankruptcy. "Then the recession hit in 2007/2008 and the companies through which I was distributing my products and intellectual property also pulled back. That's why I reinvented First Jewelry in 2009."
He uses the term 'reinvented,' as First Jewelry was a subsidiary of A & A that focused on independent North American retailers. Today, it's a marketing and merchandising company offering bead lines Persona and PersonaGirl; My First Diamond, a collection of silver and diamond jewellery for tweens; Currency for the men's jewellery market; and Teelux, a line of golf-inspired silver and pearl jewellery.
The venture allows Travis to flex his marketing and merchandising muscles, which at one point helped bring A & A to the forefront of Canada's jewellery scene. In its heyday, Eaton's department stores carried little else in its showcases that did not come from A & A. But rather than focusing on mass merchants this time, Travis was going after independents.
"I saw an opportunity to bring specialty brands to retailers to fill niche markets that weren't being offered to consumers or offered in a way that would make it easy and profitable for them to sell," he explains. "Merchandising is the key element [in First Jewelry] in that we not only want to design product, but we want to market it in the most effective way so jewellers can easily sell it."