Creating continuity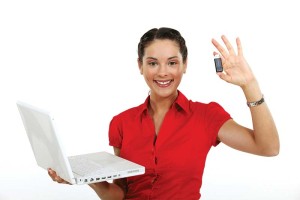 With a sound inventory methodology in place, you may turn your focus on security toward developing a business continuity plan. Preparing ahead of time for disaster recovery is crucial for a quick resumption of your operations and can allow you to make informed business decisions during a high-pressure crisis. Time spent on such a recovery process can translate into lost customers, as they may be forced to go to your competitors while you are closed for business. The longer you are shut down, the greater the risk of losing customers you may not be able to recapture.
Backing up files for everything from your tax returns to your lease to your most current inventory, and storing this information safely in an accessible, off-site location, can be a life saver. Copies of your insurance policies and contact information for your insurance broker, accountant, attorney, bank officer, alarm service provider, and safe vendors can make recovery go smoothly.
It is also wise to establish ongoing relationships with building contractors, cleaning services, and a realtor who can help you find an alternative location in the event your space is inoperable for an extended period. Don't forget to maintain contact lists for your associates and vendors who may arrive at your business if they are unaware of your circumstances. Shipping companies that serve your business need to be contacted immediately to be given alternative delivery instructions to a more secure location.
A thorough business continuity plan also considers your customers. For instance, do you have access to your customer database if your store's computers are somehow compromised? You'll want to let them know if you're temporarily closed or operating in a different location. You will also want to preserve your historical sales records and be ready to provide them.
Drill for when it counts
Does your staff know what to do when disaster strikes? Whether it's a fire, a tornado, a flood, or a robbery, you can help employees prepare to do the right thing by outlining clear procedures and expectations. Your insurer should have resources that can help you prepare a detailed plan for your business. Failing to plan is planning to fail!
In addition, you may want to consider installing a generator. On a smaller scale, a battery-powered radio, flashlights, extra batteries, fire-protection devices, and a first-aid kit are all good things to have on hand. Consider holding a fire drill during an all-staff training event or run through an evacuation scenario with employees and alarm company.
Conducting an armed robbery drill could mean the difference between life and death. Reinforce to your employees that their safety and that of your customers is your top priority, and establish a code word or phrase they can use to alert one another of suspicious behaviour or a potential threat. That phrase should cue an associate to visibly leave the store with a cell phone to observe from a safe distance, ready to call 911. Associates who remain in the store should be instructed to remain calm, not to resist, and to follow the perpetrator's orders. Inventory and property can be replaced—a life cannot.