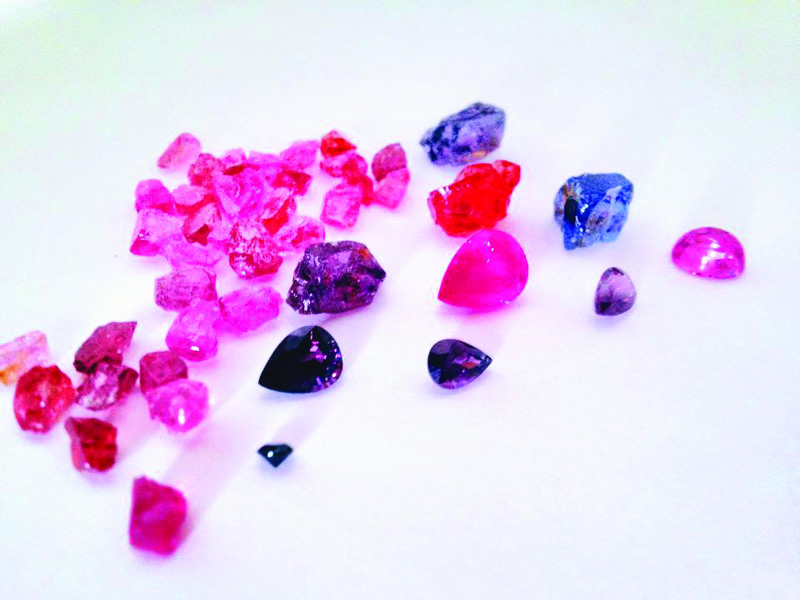 By Lauriane Lognay
There's no doubt, spinels, a gem often confused with rubies and sapphires, are gaining popularity. With its hardness of eight on the Mohs scale ranging from transparent to opaque, this gemstone will be taking the market by storm in no time.
What are spinels?
Its name comes from the Latin term 'spina,' meaning arrow because of its shape when in the rough. Most of the time, rough spinels contain well-formed octahedron, or double pyramid inclusions, and are frequently found in African and Middle Eastern countries including Sri Lanka, Tanzania, and Afghanistan. Before modern science, no one could tell the difference between a spinel and a ruby as the colours and chemical compositions are extremely similar. It wasn't until the late-18th century when we developed technology to distinguish spinel as a separate mineral from ruby. However, in the late-1500s, gem traders in Myanmar were first to recognize spinel as distinctly different.
This confusion led to some spinels being mistaken for rubies in the past. Among these mistakes is the famous Black Prince's Ruby found in the British Crown Jewels, which is still identified as ruby in the museum's description of the crown today—balas ruby and spinel ruby are the older terms used before spinel became widely accepted.