To dye or not to dye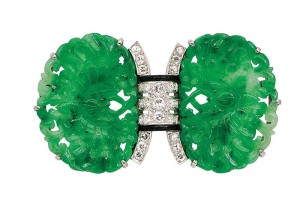 Specialty gemmological laboratories in Hong Kong are set up to certify jadeite jade and if a reputable lab states natural jadeite and no resin or dye is found, it reassures the potential buyer there's no detectable indication of any material or colour enhancement.
Let the circle be unbroken
The band of polished to gem-quality jade, termed a 'hololith,' is a common design element symbolizing eternity. This is typically carved from a single solid piece of rough boulder jade. A flattened disc with a central hole is called a 'bi,' and is popular with both sexes, while bangles are given to girls and saddle or circular rings to boys. Traditionally, these items are believed to promote protection and also increase the status and prestige of the parents. Occasionally, you'll see what was formerly a solid bangle that's been shattered, broken, and split apart into a few pieces, the curved remnants cobbled together with ingenious gold hinges hiding the breaks.
Recent events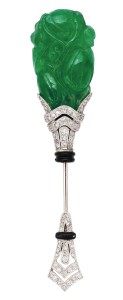 There's always been a healthy market for jade in Hong Kong, but recently, it is collectors from mainland China who are driving up the prices. At auction, some hammer prices are doubling, tripling, and even quadrupling initial estimates. Most of the world's supply comes from Myanmar and last year, Bloomberg Business News reported sales from jade generated more than $2 billion in revenue for the government. A giant stone unearthed earlier this year in northern Myanmar was reported to be a jade boulder weighing approximately 50 tonnes, but the story remains unverified due to the region's political instability.
A jadeite bead necklace with a ruby clasp from Cartier sold this year for $27.4 million, breaking all former price records for jade jewellery. The 'Hutton-Mdivani' necklace was once owned by American socialite Barbara Hutton, the heiress of the Woolworth five-and-dime store fortune. Its 27 perfectly round beads of exceptional quality and colour measure from 15.40 to 19.20 mm, and are worth an astounding million dollars each!
There's no reason to be jaded about jade—it comes in a myriad choice of colours, shapes, qualities, and prices. Cool to the touch at first and gradually warming to body temperature, there's pleasure for all the senses. And buying jadeite might make economic sense, too, since there's always a possibility that if items continue to be purchased for investment purposes, prices will rise, as supplies of the raw gem are certainly not infinite. Or that's the hope of various collectors, since there's no embargo on coveting a fine piece.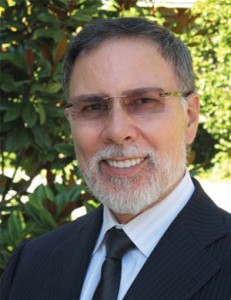 Ron Dupuis is a gemmologist and graduate jeweller with 34 years' experience in the international auction market. He is president and CEO of Toronto-based Dupuis Fine Jewellery Auctioneers and can be reached at ron@dupuis.ca.