By David J. Sexton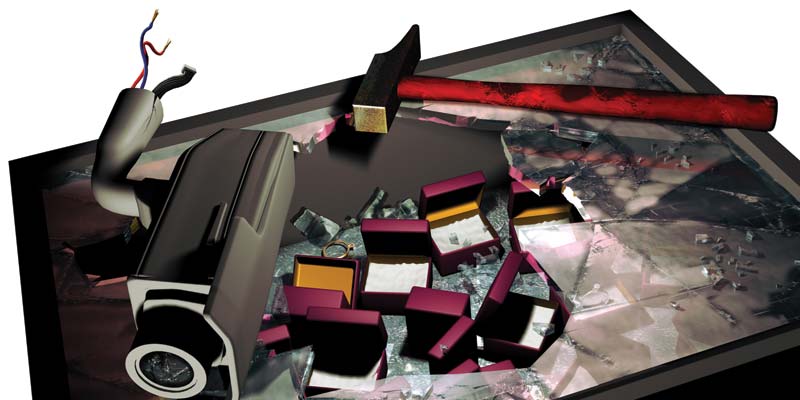 Long the subject of movie and crime novels, jewellery heists continue to capture attention. For those of us in the jewellery business, on-premises thefts and robberies remain an ever-present danger and legitimate concern. According to the Federal Bureau of Investigation, the jewellery industry loses more than $100 million US each year to theft. North of the border, Jewellers Vigilance Canada (JVC) cites 100 incidents in 2013 totalling more than $5 million Cdn. in losses.
So how can you protect your business, yourself, and your staff during the upcoming holiday season when inventories are high and your associates are busy?
First, keep in mind that you can do everything right as a conscientious and secure jewellery operation and still be victim of an armed robbery. As such, Jewellers Vigilance Canada and insurance professionals advise appropriate and adequate insurance.
Second, you can start by emphasizing safety and security now, so sound habits are already in place before holiday sales begin. It's common for criminals to pose as customers, waiting for the opportunity to do a grab-and-run, shoplift, or even attempt to switch items when you or your associates inadvertently 'drop your guard.' Here are vital procedures that can help you stay safe.