By Holly Mui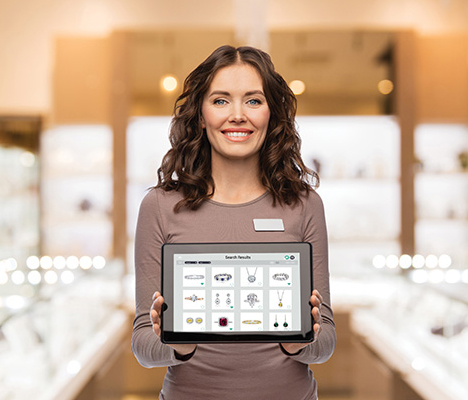 Amidst the increasingly ubiquitous use of mobile devices and the massive success of e-commerce, the current era has been dubbed by many as the 'post-PC' world. Indeed, more than half of all internet traffic comes from mobile devices. What's more, these platforms account for 72 per cent of all e-commerce sales (up from 54 per cent in 2016), with 79 per cent of smartphone users having made a purchase via their phone. From the perspective of most investors and marketers, the mobile world is now king.
When it comes to an online presence, not long ago it may have been sufficient for retailers to maintain a website and dabble in social media marketing. Today, however, it is vital for brands to recognize mobile devices are the primary way of reaching customers and, in many cases, the only way customers will communicate with a business.
For these reasons and more, custom business-to-consumer (B2C) mobile apps are an essential tool for modern jewellery retailers. These platforms can help showcase all that a jeweller has to offer, all while enhancing client communication and reinforcing a business's brand. To get the most out of all that can be accomplished with a custom B2C app, it is crucial for jewellers to implement best practices and consider these tips.
Keep virtual shelves stocked
Maintaining sufficient inventory is key to running a profitable business. Unfortunately, for many retailers (particularly those in fine jewellery), it can also serve as a significant pain point. Between shipping, receiving, and ensuring secure storage, inventory management is a challenge; however, it is also a necessity when it comes to the expectations of today's customers.
With a custom B2C app, jewellers can show clients what they have to offer through the integration of a virtual inventory. This, effectively, supplements a retailer's in-store inventory, encouraging current and potential clients to explore possibilities beyond what can fit in a standard physical showcase. Customers can interact with digital photos, videos, and ring-building tools on their own time, using their own device. This also helps streamline in-store buying decisions, allowing consumers to scroll until they find the perfect option.
While it is not possible for a jeweller to keep every diamond, gemstone, and individual piece of jewellery on display at all times, a B2C app integrated with e-commerce provides options for robust, digital inventory. Additionally, because this inventory is virtual, jewellers can stock their 'digital storefronts' with items from various vetted suppliers from all over the world. It is important, of course, to also integrate functional tools, allowing users to request or hold items they are interested in and schedule in-store appointments.
Show your work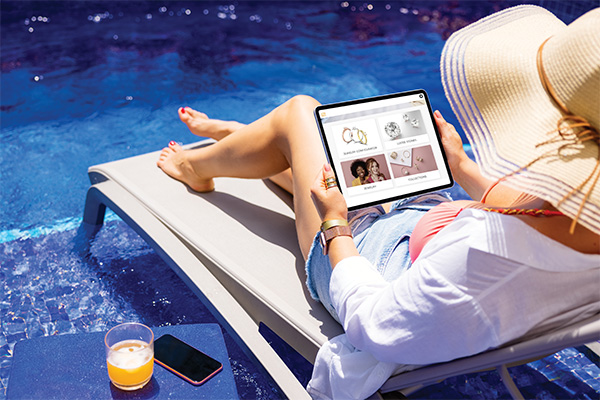 Most customers cannot truly envision a diamond or a piece of fine jewelry until they see it. Providing high-quality images and interactive videos is, thus, essential in today's market. This type of imagery is necessary for capturing attention and generating desire—the more visually appealing and interactive a B2C app is, the more likely customers will be to use it, enjoy it, and return to it again and again.
It is important to ensure an app's functionality includes the ability to upload countless pictures of an item, as well as a 360-degree video to help shoppers fully experience it. The more photos and videos available, the more confident a shopper will feel.
Diamonds can be particularly difficult for consumers to assess. In these cases, to help create a clear vision of a customer's end-product, it is best to provide a few different interactive features, including:
High-definition images of the diamonds (or jewellery) with functionality allowing the client to zoom in on small inclusions and details
360-degree interactive video in which users control the movement of the diamonds, showing all angles
Pictures of the diamond being held to help the client imagine it in a ring and gauge its size
Providing high-quality imaging and several angles and views helps clients feel as though the diamond they are buying is in the palm of their hand. By incorporating this into an app, a customer can interact with the images and videos to get a more realistic feel for these items before ordering and/or purchasing.
Built to last
To provide a comprehensive user experience, custom B2C apps should incorporate the many built-in features available through mobile phones. In-app notifications, for example, can alert customers of sales/promotions, while the camera facilitates an augmented reality experience to 'try on' pieces, and the 'share' functionality encourages potential buyers to show their favourite pieces to friends and family or post on social media with a few quick taps.
Once these features are considered and incorporated, a custom B2C app can help jewellery retailers streamline the mobile shopping experience and provide an easy-to-use interface today's shoppers expect. While mobile-friendly websites can utilize specific tools to provide a similar experience, accessing these features through this type of platform often takes the user out of the browser and into another window, making it more likely they will lose their connection with the shopping experience. Mobile is king for the convenience factor, as well as for easy accessibility.
A branded experience
An elegant physical showroom once served as the key indicator a jeweller had 'made it,' with a trendy storefront remodel doing the heavy lifting to demonstrate a brand's core values to its customers. Today, however, an online presence is all that is needed to legitimize a brand. For customers, seeing a shop's name in the app store helps further signify its importance.
Indeed, B2C apps serve as a digital storefront, reinforcing a brand's vision and values. As such, it is important for the platform to be created to accent and complement a store's physical space to establish a consistent brand identity across all channels.
Custom apps also serve as ideal platforms for digital marketing campaigns without relying on the whims of social media platforms like Instagram and Facebook. While channels such as these can be a fantastic tool for connecting with clients, jewellers with business models that are too dependent on these networks risk losing significant business if they cannot access their accounts (for whatever reason) or if the platform changes its algorithm. When marketing through a custom app, jewellers maintain full control over their data and that of their customer.
In-store meets online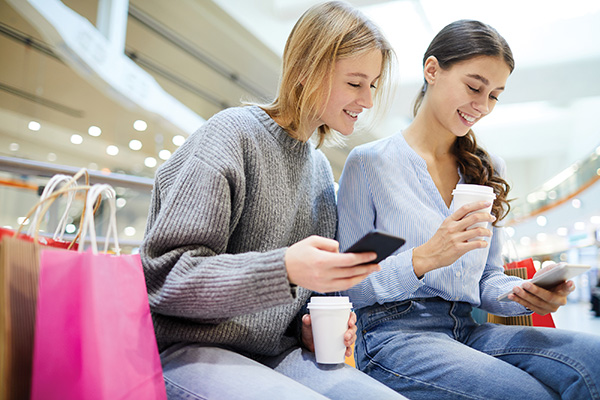 Of course, the advantages of a custom B2C app are not limited to outside of a store. While the way consumers shop and make purchases has forever changed, the in-store experience must also adapt to appease differences in consumer behaviour.
Among the most significant changes in recent years is the rise of Buy Online, Pickup In Store (BOPIS) options, and a custom app can help jewellers streamline this process. When clients make a purchase online, the app can notify them their order has been received, then send order status updates until it is ready to be picked up.
A B2C custom app can also be installed on tablets and set up in store as a kiosk or a unique searching experience. While many customers research products online before visiting a physical shop, there are still browsers looking to benefit from the expertise of a fine jewellery salesperson. For those clients, offer the best of both worlds with the diversity and spread of a global virtual inventory—all from a tablet, guided by the hand of a trained salesperson. With a digital interface, your sales staff can help a buyer pinpoint exactly what they are looking for, educate them on the different options available, and show them the many features and benefits of the pieces they like best. Additionally, creating such a unique, modern shopping scenario makes for a memorable experience, setting the stage for a repeat customer.
Teamwork makes the dream work
Hiring a developer to create a customer B2C app can be costly, especially when starting from the ground up, but the benefits make the investment well worthwhile. It is best to partner with a company familiar with the fine jewellery trade, which offers various solutions relevant to the industry. These professionals can ensure your virtual inventory is robust, organized, and reflective of the pieces you carry.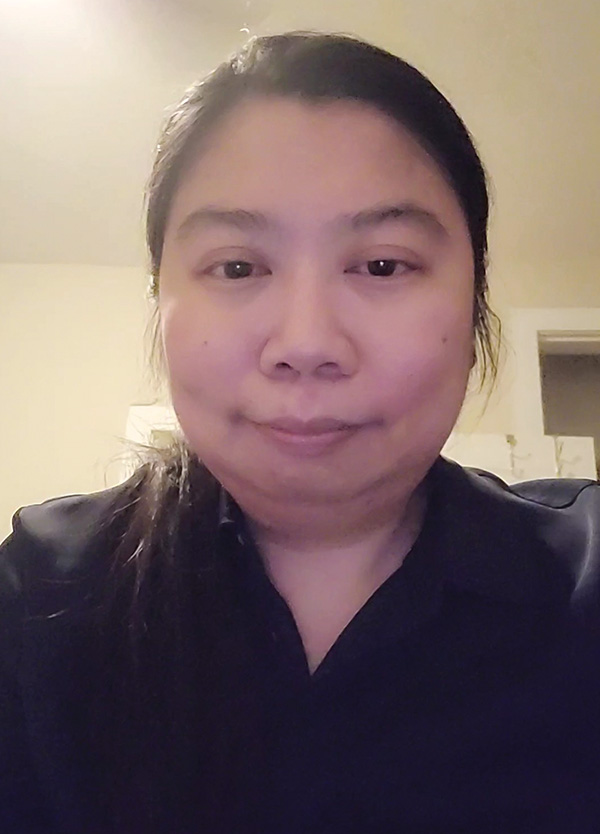 Holly Mui is senior vice-president of operations for Virtual Diamond Boutique (VDB), an industry-focused global technology company, dedicated to helping jewellery retailers increase traffic and facilitate in-store engagement. To learn more about VDB's custom app solutions and other SaaS products, visit vdbapp.com or email info@vdbapp.com.