By Duncan Parker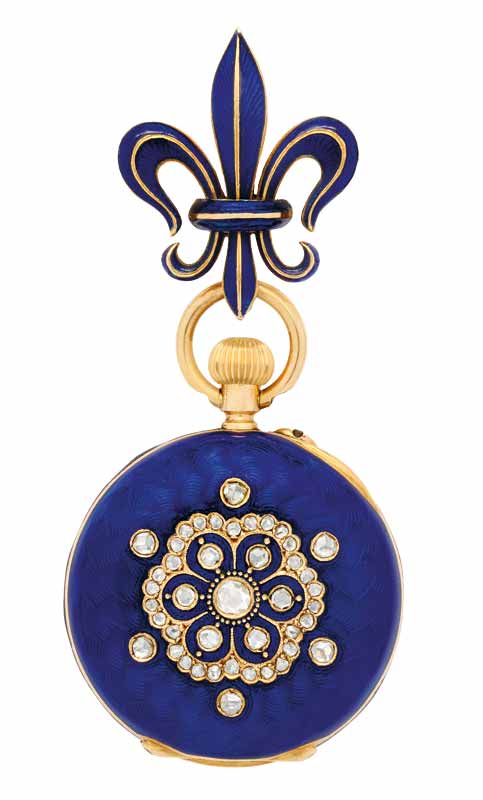 In the days when a watch is no longer a necessary part of daily attire, buyers continue to find strong reasons for purchasing timepieces.
Once upon a time, you needed a watch to remind you of the hour; these days, this is simply not the case—and it's safe to say many watch companies are getting themselves quite wound up about the future of the industry. While it may not be crystal clear, you have to hand it to these businesses: they're springing into action to remain relevant. Nonetheless, watches of times past continue to show movement in the estate market.
Why is it that watches are no longer considered necessary? Well, go ahead and check the time right now—did you look at your wrist or at your phone?
In this modern era, a watch needs to have something special to make it desirable, whether it's made of high-tech materials, brandishing an ultra-thin design, infused with diamonds, or being worn by James Bond.
Keeping it classic
While there is certainly a particular demographic that might require  some convincing to strap a timepiece on their wrists, many others—retro-type millennials who take pictures using film cameras and listen to vinyl records—are likely to embrace a watch. Stemming from the increasing popularity of this 'old school' preference, more and more watch brands are looking back in time for inspiration, creating new designs that incorporate some pieces of history into newer, bigger, better, faster, and more complicated timepieces.
This sense of revival is not unique to the world of watches; it applies to all areas of fashion, accessories, and personal adornment. Take a stroll down Bloor Street in Toronto or Madison Avenue in New York—everything seems to have a 1970s vibe right now.
We often reflect on the past as a golden era—the 'good ole days' when things were better. This fondness is reflective in today's films, which are primarily re-makes, and is also evident in the current mid-century modern trend in furniture design, with companies producing reproductions of classic pieces made in the '50s and '60s.
The 'real thing'
Amidst all of this looking back at days gone by, it's easy to understand the people who seek original pieces over reproductions. In the world of watches, occasionally there are special, unusual items that become available, and some are quite unique.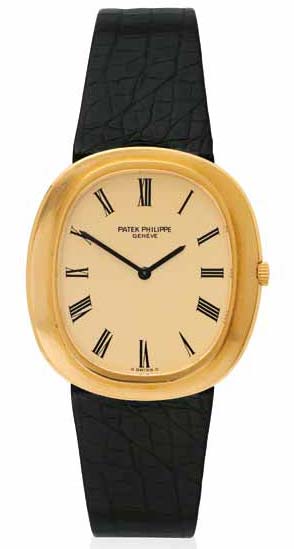 Take, for example, the Rolex Daytona, which was regularly seen on the wrist of actor Paul Newman. Examples of this watch (that were never sported by Newman) routinely sell at auction for more than $100,000. Collectors clamour for these pieces and are more than willing to reach deep into their pockets to nab them. As such, every once and a while, the price of a particular model will go completely stratospheric at auction.
A Daytona that was once actually owned by Newman recently sold for more than $17 million. Of course, that kind of sale doesn't come along too often and it's unlikely the piece will actually be worn any time soon; however, those priced at $100,000 are more likely to be occasionally sported by their owners.
One reason vintage watches are able to sell well is because they have a proven track record; these pieces have already sold well and when another becomes available, it will likely follow suit, meeting a pent-up need.
We're not making these items now; they'll only achieve 'vintage' status with time. In a collector world, there are certain points of departure for a connoisseur.
Beyond earth
Omega is the official wristwatch of NASA, and, in 1969, its Speedmaster Professional became the first watch to be worn on the moon. While Omega is a highly regarded brand, collectors tend to make a differentiation between 'pre-' and 'post-moon' models. Preference typically goes to the former, with many citing processes and materials in the Omega manufactory as reasoning.
One of these coveted 'pre-moon' models recently came up at a Dupuis auction. Made of stainless steel, the 1961 Speedmaster was in good condition, but, being nearly 60 years old, it showed some signs of wear. The piece was fought over by a good number of collectors before it ultimately sold for an impressive $18,750. The watch had never been worn by a celebrity, nor worn in space, but it carried a certain cachet as a 'pre-moon' Omega.
Pocket novelty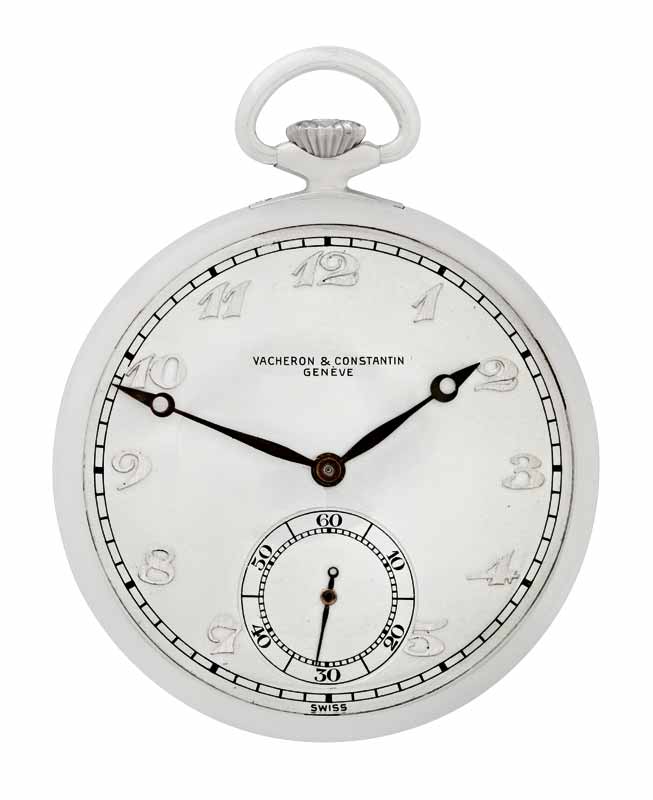 Some watches are more unusual or memorable than others. Most everyone knows someone who has their grandad's old pocket watch in their possession. These pieces, sometimes referred to as 'an item of limited utility,' are largely archaic these days—if someone doesn't wear a wristwatch, it's unlikely they'll be eager to sport a little clock on a chain.
Recently, a client brought her grandfather's pocket watch to me for an auction estimate. I observed, in the most diplomatic terms possible, that not many people carry a pocket watch these days. Apparently indignant, she stood, withdrew her smartphone from her pocket, and said, "That's not true—we all carry them. What do you call this?" She had a smile on her face and was being amusing, but she made a good point.
While conventional pocket watches may be a bit out of fashion these days, those that have special features can generate some interest. For example, watches that chime the time (called 'repeaters') and models with 'automaton' figures that move when a lever is pressed can still find some eager buyers.
A presentation pocket watch, specially made by renowned manufacturer Vacheron & Constantin, is scheduled to be offered at an upcoming Dupuis auction. The piece, which was gifted to a long-time employee of an aluminum company, is both rare and highly unusual, and I suspect it will generate some good interest from collectors.
What's in a name?
Watches with an established place in the design world are bound to attract attention. Chanel pieces, for example, have long served as classic statements of style. Chanel Première watches manufactured in the '80s, for example, will typically sell well at auction, as these pieces are originals and widely regarded as classic items.
Likewise, Cartier wristwatches are considered elegant statements of style, which means they sell well in the vintage market. These pieces are great accessories and the brand has established itself as the epitome of design. The same could be said of Tiffany watches, which are truly timepiece jewels.
The creations of Patek Philippe, Vacheron & Constantin, Audemars Piguet, and Rolex never cease to generate excitement in the vintage market, as these brands are famous for exceptional quality.
However, a watch doesn't need to be branded with a famous name in order to be desired among those seeking a breathtaking accessory. And, while some vintage watches are sold to collectors, others are purchased by people who want to wear them as jewellery in the truest sense of the word. Timepieces are intended to tell time, of course, but collectors don't need them for this purpose and, likewise, accessory users primarily incorporate them to spruce up an outfit. After all, most individuals reference their phone if they need to know the time; not their wrist.
Covered watches, for example, are a style that tends to sell well. These pieces are, in actuality, bracelets; they have a hinged cover in the centre and, when this is flipped up, a watch is hidden beneath. The practicality of these pieces is comical—they commonly have faces so small that it's nearly impossible to read the time—but they made for unique accessories.
The face of longevity
While it may seem there isn't much of a future for the watch, this is simply not true. Whether for collectability, style, or statement, there are plenty of buyers who are interested in what's available among vintage watches.
One aspect that continues to drive interest in these pieces is that watches are extraordinary, tiny machines, unlike any other. After all, there aren't many mechanisms that are still operational decades—even centuries—after being crafted.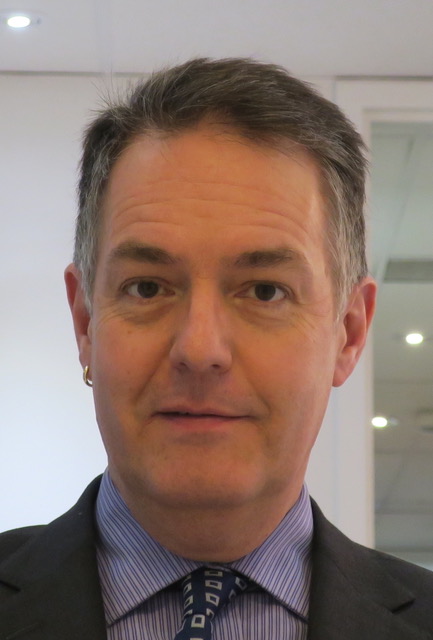 Duncan Parker, FGA, FCGmA, CAP-CJA, is vice-president of Dupuis Fine Jewellery Auctioneers, based in Toronto. He has worked as a gemmologist and jewellery specialist, appraiser, and consultant for the past 28 years. Parker is an educator and lecturer on jewellery subjects, and has been a speaker at international conferences with a focus on jewellery history. He has served as president of the Canadian Gemmological Association (CGA) and Jewellers Vigilance Canada (JVC). Parker can be reached via e-mail at duncan.parker@dupuis.ca.