By Jacquie De Almeida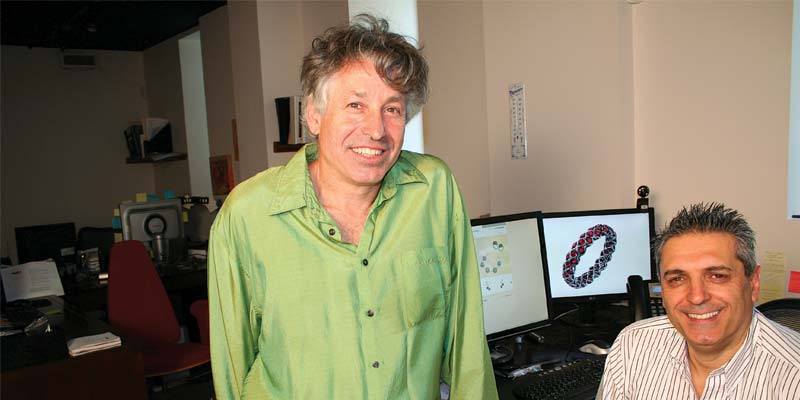 You could say it was serendipity that brought Carlos Soto and Pino Vallecorsa together. Both were working in the jewellery industry—Soto as a wax carver and designer, Vallecorsa also designing, while selling milling machines on the side.
A phone call to Vallecorsa back in 2006 for tools brought the two together, and they soon realized they wanted the same thing. On their own, neither could afford a 3-D printer. Without enough volume, the investment was simply not economical. But together, that's a different story, and one that eventually led to Soto and Vallecorsa forming Modeliamo, a 3-D design and rapid prototyping firm located in the heart of Toronto's jewellery district.
Two years ago, the company—which also does custom design—started making finished jewellery in 18-karat and 14-karat gold. Its newest line is a collection of mesh jewellery enclosing loose gemstones, an invention that is patent pending.
Compared to other parts of the world where labour costs are significantly lower, manufacturing jewellery in Canada makes it next to impossible to compete on that level.