By Dan Scott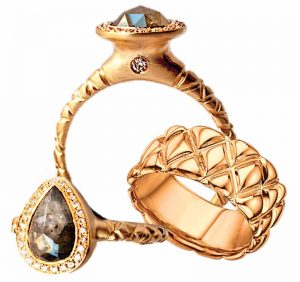 When it comes to high-demand fashion and accessories, New York Fashion Week (NYFW) is no stranger to the weird and the wonderful. This autumn follows suit. For example, Raf Simons, Calvin Klein's latest artistic director, used Friday the 13th and The Shining to set a dark fashion mood. The theme was justified with items like Calvin Klein shoes crafted with the exact same material as Jason's hockey mask. (For more information, click here.) Fashion's front row didn't seem to bat an eyelash over this style of presentation, but even the most seasoned of attendees were surprised by the amount of Canadian apparel and jewellery designs that appeared onstage. Now, those designs have run off the runway in royal fashion.
Walk this way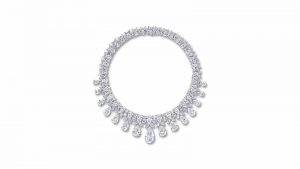 Breaking decades of tradition, a strong group of young designers including Rodarte, Proenza Schouler, and Alexander Wang have officially stepped off the NYFW February and September runways or announced they will no longer be doing those shows. (To learn more, see stories from Vogue, Pattern, and Mic.) This shift rearranges some of fashion's hottest trendsetters to showcase in June and December, to better address supply chain and production issues. How this historic change will impact the fine jewellery and accessories market is yet to be seen, but from what you are about to learn, Canada is set to benefit.
Legendary brands Calvin Klein and Oscar de la Renta stayed on NYFW's routine schedule, and the overall result was wildly retro. Nearly every designer threw back to the 1980s, many piling on faux fur with contrasting zig-zags of colour or tonal animal prints. Playful fringe swayed back yet again, while funky floral designs will continue their acclaim into 2019. Canada's Harry Winston caught onto these trends early and reintroduced its famed 'diamond fringe' necklace while garnering refreshed attention to its established floral diamond designs. This was seen online and through retail store displays as early as June of 2017 with the launch of 'Winston Garden' flower-inspired pieces.
While the return of wide belts and big hair drew some smirks, fashionistas nodded in approval to some of the most daring jewellery statement pieces. Among these were Prabal Gurung's convertible, asymmetrical pearl earrings and Brandon Maxwell's zebra statement earrings—each so massive, one may expect these statements to be overkill. They weren't.