A look back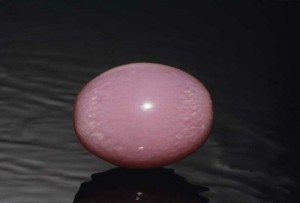 A discussion on pearl appraising cannot begin without mentioning the radical changes in supply and demand, starting with the introduction of the spherical cultured pearl in Japan by Kokichi Mikimoto in the early 20th century. More affordable than their natural counterparts, cultured pearls became a huge success, dominating the pearl industry until the 1960s. Freshwater Biwa pearls from Japan rode the next wave of popularity in the 1970s. Irregular 'rice krispie' Chinese freshwater pearls, cultured South Sea, and Tahitian pearls came to the fore in the '80s, followed by larger, smooth-skinned freshwater 'potato pearls.' The 2000s were all about a myriad of new Chinese freshwater and Akoya pearl varieties.
There have been enormous developments in demand, perliculture, and supply, resulting in roller coaster price fluctuations. This can place an appraiser in some tricky situations. For example, how do you tell your client her 20-year-old cultured South Sea pearl strand has dropped in value… by less than half?! You could explain the increased number of pearl farms, subsequent oversupply, and competition has driven down the price. An alternative, though, may be to focus on the upside, which is her insurance premium will be greatly reduced.
Natural pearls have enjoyed renewed interest and a huge leap in value over the last decade. If you have a piece pre-dating 1900, chances are the pearls are natural and significantly more valuable than cultured (assuming they were not replaced at a later date). Recommend your client submit the pearls to a lab for advanced testing. This will determine whether the pearls are cultured or natural, as well as the species.
Also, when inspecting older pearl necklaces, particularly graduated strands, take the time to study the smaller gems. There was a time in the early- to mid-20th century when cultured pearls where added to lengthen shorter, antique, natural pearl strands. Unfortunately, testing can be prohibitive, so deciding to submit mixed strands to a lab is a judgment call for you and a gamble for your client. In addition, I do not recommend employing the services of your local radiologist, since they lack the skill and industry-specific equipment to properly X-ray the pearls and, more importantly, interpret the results. A word about old pearl laboratory reports: as with coloured gemstones, there have been new developments in pearl testing that may result in your conclusions differing from the report's. For example, the first DNA test for pearls was introduced in 2013 for the three major pearl-producing oyster species: Pinctada margaritifera, Pinctada maxima, and Pinctada radiata. With that in mind, an updated report may be worthwhile for potentially valuable pearls.