Steeped in culture
These days, cultured pearls are the standard available in the market. At the beginning of the 20th century, the now-famous Kokichi Mikimoto patented the process for culturing pearls.
The well-known culturing process involves the insertion of a bead of mother-of-pearl cut from a shell, along with cells of the shell-making tissue of an oyster, into another oyster. The hoped-for result is the bead ends up being coated with layers of iridescent 'nacre.' The smoothness, colour, and lustre of the nacre will determine the quality, grade, and value of the pearl. A high percentage of pearls do not come out well, so lots of pearls have to be cultured to produce a few specimens of gem quality.
Japan has traditionally been the producer of cultured pearls and was really the only source for the better part of the 20th century. Later in the century, we saw growth in 'farming' cultured pearls in warmer climates, generating new sources. Larger South Sea cultured pearls also began to be produced in areas such as Northern Australia, Indonesia, Vietnam, and other locations (including Tahiti, which is famed for its black pearls).
South Sea cultured pearls are now available in white, gold, brown, black, and tones in between. Also, these cultured pearls can be produced as large as 20 mm (0.8 in.), if you can imagine! South Sea oysters are a lot larger than the traditional akoya oysters used for culturing in Japan. Due to the size of the Japanese oyster, we will never see the traditional cultured pearl exceed 10 mm (0.4 in.) in diameter.
Market pressures due to high production and reduced demand have seen the price of South Sea cultured pearls drop deeply in the past decade. A necklace of really fine South Sea pearls is more affordable than ever.
By the 1970s, a new source of pearls had appeared. Curious Japanese pearl farmers wondered whether culturing pearls in freshwater lakes and streams could be successful. The outcome was beautiful gems from places such as Lake Biwa in Japan. Cultured freshwater pearls from this lake were bright, lustrous, and of subtle pastel colours.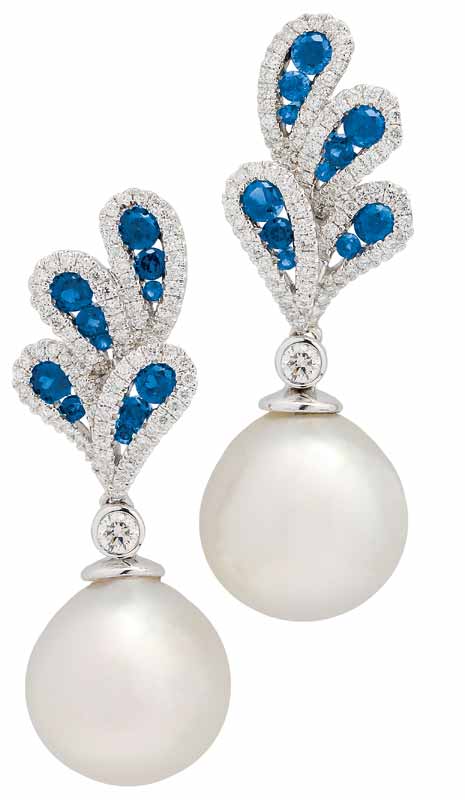 This was the beginning of a huge change in the production of cultured pearls. Over the past few decades, more and more cultured pearl sources have been established. Early culturing in Chinese waters produced small, elongated specimens still referred to as 'rice krispie' pearls, for the obvious reason that they look like the breakfast cereal.
Through the intervening years, extensive research, cross-breeding, and experimentation, we now have a remarkable variety of cultured pearls available. Freshwater cultured pearls are grown in sizes, shapes, and colours we could not have imagined a few years ago.
Freshwater cultured pearls are getting brighter and more lustrous every year. Also, their colours are changing. We now see natural peach, pink, and bronze colours, plus a whole spectrum of dyed hues.
Conventionally, freshwater pearls were cultured without a bead, but they are increasingly being grown with a mother-of-pearl bead inserted, like the traditional saltwater cultured pearls. The insertion of a bead allows for production of cultured pearls in more controlled shapes. In addition to round pearls, I have seen cubes, stars, and lots of different geometric forms.
Freshwater cultured pearls remain very affordable. This is due to their large-scale production, and also to the fact that while saltwater cultured pearls are grown on a one-pearl-to-one-oyster basis, freshwater varieties are cultured with sometimes 20 or more pearls in a single shell, and they grow fast. Freshwater oysters used for culturing have shells about the size of a dinner plate, so there is lots of room. Also, once the oyster has produced its pearls, it can be put back to produce another batch. You could theoretically have an entire necklace from one oyster.
Pearls for the modern world
Instead of viewing pearls as being either too rare to create a market or too grandmotherly to interest consumers, we just need to look at all that is out there. You might keep some of all kinds of cultured pearls on hand, but the growing market seems to be the modestly priced and approachable range of freshwater cultured pearls available.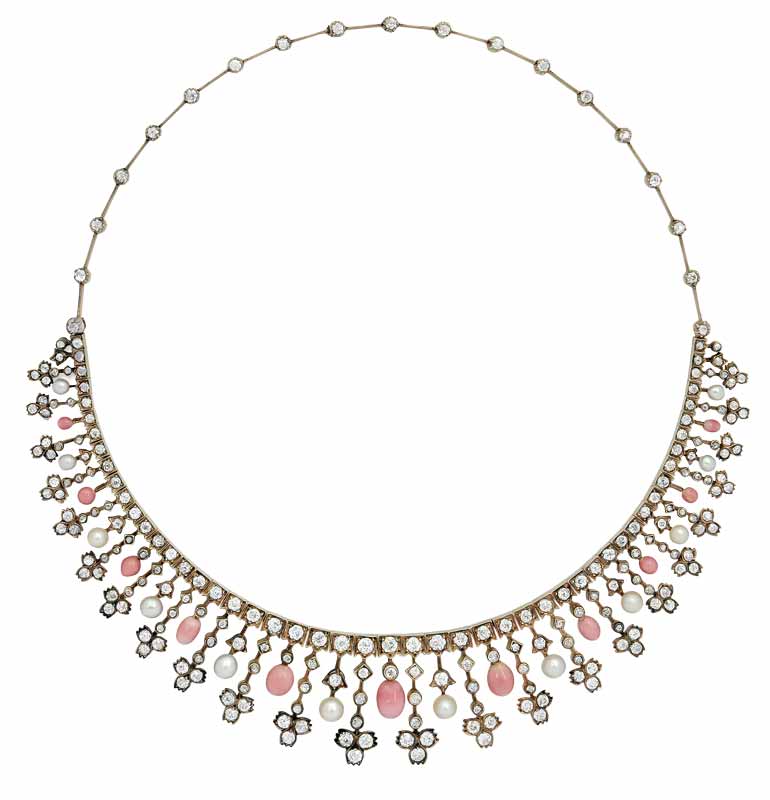 Traditional Japanese akoya cultured pearls will always have their place. They are classic and elegant, and what else do you wear to a wedding? They go with any occasion and are a step up from the other pearls because they are conventionally brighter in their lustre and have greater iridescence in the surface. Also, South Sea cultured pearls are large and lovely in a range of colours. These pearls have even been faceted, producing a totally different look and potentially another market for the unique-looking gems.
However, with the younger demographic, you will likely be better able to create interest in the fashion-forward colours, shapes, and sizes of freshwater cultured pearls. The price is also more likely to suit most people's budgets.
Rather than keep away from pearls, perhaps it is time to bring in the fun element and expand your market. However, you might want to keep varieties with different price points in different parts of your store, to differentiate appropriately priced classic from modestly priced 'fun' pearls.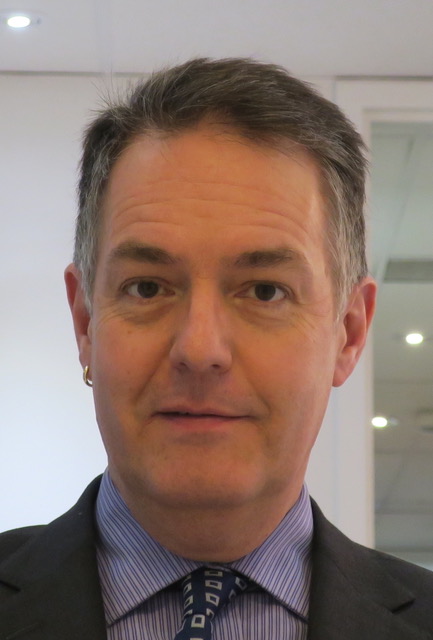 Duncan Parker, FGA, FCGmA, CAP-CJA, is vice-president of Dupuis Fine Jewellery Auctioneers, based in Toronto. He has worked as a gemmologist and jewellery specialist, appraiser, and consultant for the past 28 years. Parker is an educator and lecturer on jewellery subjects, and has been a speaker at international conferences with a focus on jewellery history. He has served as president of the Canadian Gemmological Association (CGA) and Jewellers Vigilance Canada (JVC). Parker can be reached via e-mail at duncan.parker@dupuis.ca.