By Alan Martin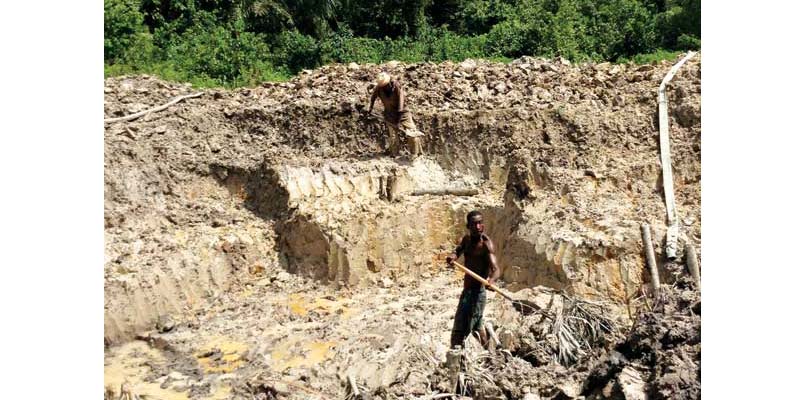 As the sun and heat poured over me, I walked closer to the edge of the pit. I was in Liberia's diamond country, and steppes of shovelled rocks had been dug out of the surrounding forest.
The two miners didn't miss a beat. Shovelling away the heavy dirt, they didn't lose out hope that today they would find a diamond.
For two months they've been digging. For two months they've come home empty-handed.
The conditions in which these miners work is Dickensian and all too familiar in artisanal diamond mines across the African continent: the pay is low, exploitation is high, and smuggling rife.
Like artisanal miners, African producers are also increasingly asking questions about how a valuable commodity like diamonds can return so little economic benefit to their country. In recent years, a range of developmental and social issues have come to the fore. Prime among them are ways in which the nature of conflict in the diamond sector has changed, or how complex things, such as transfer pricing and undervaluation in the supply chain, rob African producers of their mineral wealth.
The failure of the Kimberley Process (KP) to take action and address these major issues is leading to broader questions regarding the effectiveness of the entire system.
Nations—including Canada—are now asking, how do we move forward from here?