Missed opportunities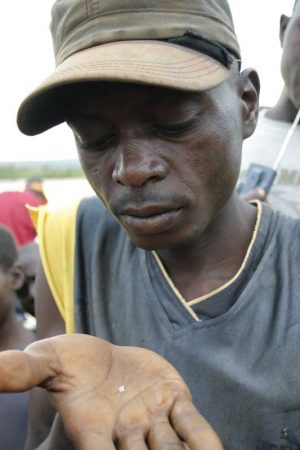 Although Partnership Africa Canada and other non-profit organizations have long spotlighted the inequality caused by problematic valuation practices by Dubai, the unsavoury truth came to light and the attention of the world through the Panama Papers.
While celebrities and presidents were the big draws when the leaked documents first hit the news, it wasn't long before the 'diamond trail' was being followed: the papers contained stories of bribes for mine concessions, diamonds and gold being sourced by anonymous shell companies in conflict-affected countries, and tax-free havens being used by major diamond traders to bring in illicit diamonds without consequence. Page after page of evidence detailed how diamond producers are missing out on vital opportunities to benefit from their own resources.
Earlier this year, Zimbabwe's president, Robert Mugabe, admitted companies have stolen as much as $15 billion U.S. from the country's diamond wealth. The news came as no shock to civil society organizations that have for years investigated the controversial Marange diamond field, where serious government-sponsored human rights abuses were first flagged in 2009.
The president's admission was a major turning point for the country and underscores the need for KP participants and industry members to shake up the status quo.
For our part, civil society organizations are taking a second look and evaluating the effectiveness of the entire process—beginning with the Kimberley Process and a boycott of this year's chair, the United Arab Emirates (UAE). The coalition took this unprecedented step after losing confidence in the chair's ability to uphold diamond certification standards or lead the way in addressing ethical and governance challenges threatening the global diamond industry.