By Llyn L. Strelau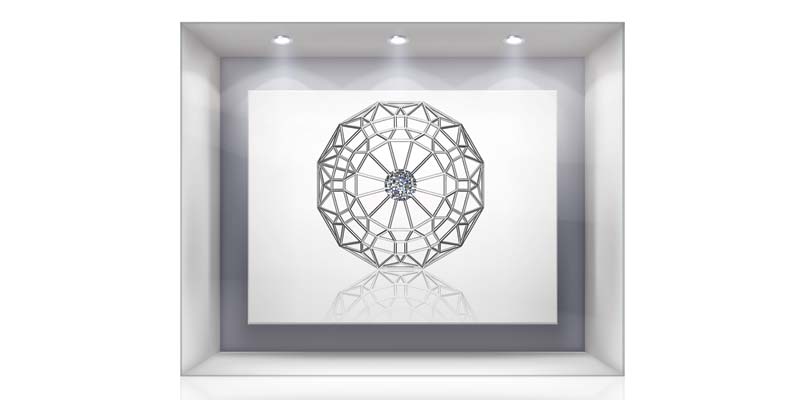 Gems cut in traditional shapes are beautiful, though also predictable and easily taken for granted. For many projects, setting a calibrated stone is simply a matter of purchasing a finding. When a gem is not calibrated, one can handcraft a basic setting. Yet, a round is a round is a round. Right? Well, yes, except when it isn't!
Making a statement with stone settings
A comparison of different claw settings versus bezel settings to accent the shape of diamonds.
We are all accustomed to the facet arrangements of standard round brilliant, radiant, and princess cuts, and often don't think about their structure when designing a piece of jewellery. However, fancy-cut stones offer an opportunity to create something unique and one that can enhance a stone's true potential. When designing around a fancy shape, I like to use the setting to showcase and reinforce the gem's esthetic qualities, whether simply to define the outline or to draw attention to the complexities of the actual faceting.
As a designer, I have long enjoyed working with designer-cut gemstones simply because they offer more of a challenge in terms of creating a custom setting. But before we get to the technique I use to make the most of an unusual stone, here's a quick overview of general categories of cuts and how a setting can either play up or diminish their true potential.