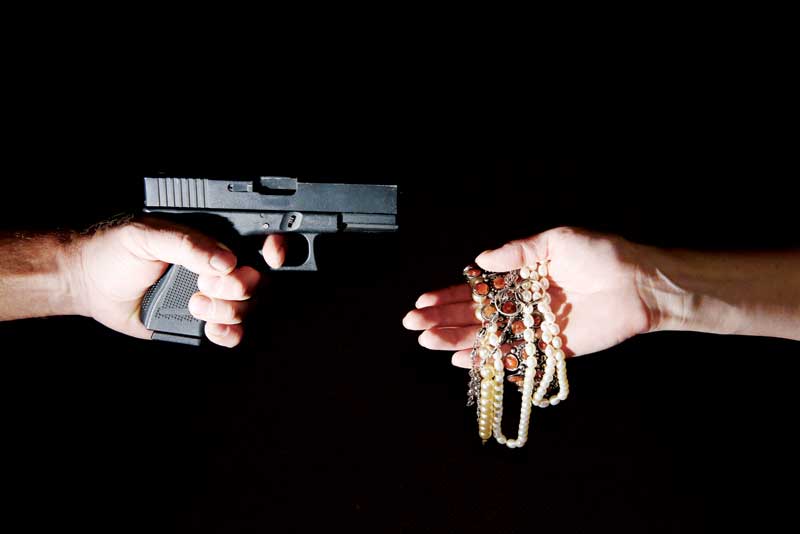 Educate your staff
Everyone on your team must be prepared to react should a robbery arise. This training can help minimize the resultant trauma if an associate were otherwise unprepared.
Often, before a robbery occurs, inclined burglars are likely casing your business to know where exits, cameras, and cash registers are. They will want to know the most optimal way in and out of the store, and will likely ask unusual questions. Unlike most customers, potential thieves will be watching you, and not particularly engaging with your merchandise. It is important for your employees to know the warning signs of suspicious behaviour.
Having preventative measures in place will help reduce the chance of crimes happening in the first place. This should be part of your initial employee loss prevention training and should be revisited frequently.
During training, remember to stress the importance of documenting and sharing these incidents in a suspicious persons or incident report. These logs may prove useful should an audit or Financial Transactions and Reports Analysis Centre of Canada (FINTRAC) examination occur.
You can share your notes with local law enforcement and other jewellers in your crime prevention network. Plus, encourage them to share similar information with you as some degree of criminal surveillance precedes every robbery.
The potential for both armed and smash-and-grab robberies at jewellery stores is real and the risk is always present.  Just like a police officer checks all of his gear before going out into the field, or a pilot inspects all the instruments in the cockpit of his plane, jewellers need to review their security procedures periodically. In the end, it could help save a life.
David J. Sexton, CPCU, is vice-president of loss prevention consulting at Jewelers Mutual Insurance Co., in the United States. A graduate of the University of Wisconsin, Sexton serves on the Underwriters' Laboratories' (UL) Security Systems Council, wherehe is a corporate member of the insurance category. He also sits on the board of directors for Jewellers Vigilance Canada (JVC), and worked on the Central Station Alarm Association's (CSAA's) Insurance Liaison Committee that assisted in the development of the UL burglar alarm modular certificate program and revised UL standard. Comments and questions can be sent to lossprevention@jminsure.com.