By Jacquie De Almeida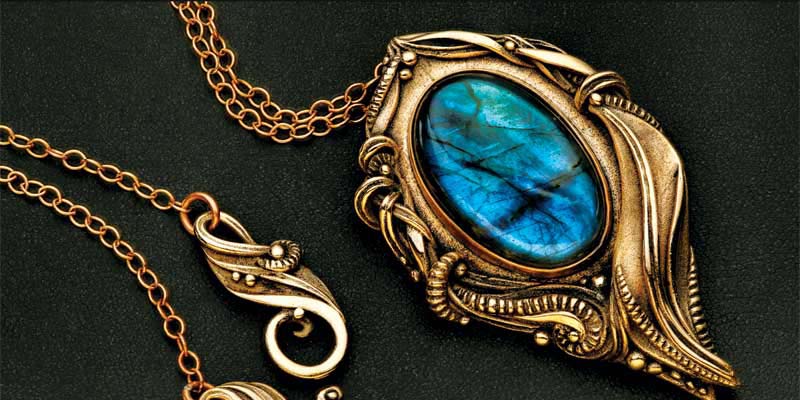 Science tells us Labradorite's telltale labradorescence is a reflection of light off its twinning surface, creating a spectacular play of colour when viewed from different angles.
But for Canadian designer Rodica Frunze, the translucent feldspar's glow—reminiscent of the Aurora Borealis—holds deeper meaning.
"Its ever-changing appearance is a wonderful metaphor for how we experience life," says Frunze of the stone at the heart of her pendant, 'Adore.' The design took first place in the metal clay category at the 2016 Saul Bell Awards.
"I feel an affinity with the interpretation of the Aurora Borealis by many northern indigenous peoples as 'Spirit Skies,' she explains. "Their stories speak of the spirits of the ancestors illuminating the skies. Likewise, Labradorite speaks to me as an invitation to experience life beyond the constructions of the mind. Very often while exploring a new design, I look at my collection of Labradorite to find the stone that reflects the emotion I am trying to capture."