Tying it all together
The 'new look' extends beyond the store's physical location to include its branding and overall concept, with the renovation project serving as a springboard for the IJL team to re-envision the business's image. It partnered with a marketing company to develop a fresh, elegant, and modern brand identity inspired by, yet distinct from those of the 'big names' it sells.
The team is also working to spread the improvements to the province and neighbourhood it has called home for so long. IJL committed to be a home build sponsor for the international nonprofit, Habitat for Humanity, in 2019, helping provide affordable housing to low-income families. The goal is not to distance the business from the neighbourhood, but to help raise its profile and improve conditions for everyone, explains Klippenstein-Epp.
"We've committed $100,000 or more next year to build a home that just happens to be in our neighbourhood," he says. "That's one way we're trying to improve our area: by simply rebuilding it one house at a time."
Klippenstein-Epp and his team hope this hands-on approach will not only revitalize their surroundings, but also inspire a greater sense of pride in what Winnipeg residents can do.
"I find a lot of Winnipeggers are quite harsh on their own city and I think we should be a lot more proud of it," he says.
Building a future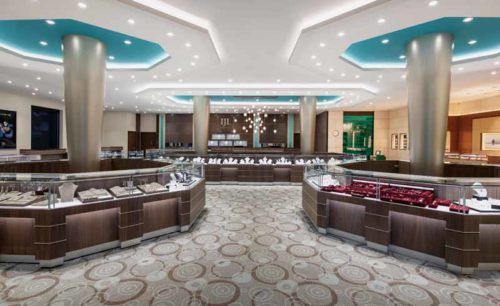 The reinvention is already off to a good start, with the new image and features drawing both positive customer feedback and increased sales.
"We are setting new records when it comes to sales, which is definitely a positive," says Klippenstein-Epp. "It's nice to see people are not only noticing us, but also coming through our door."
However, he is also well aware the work isn't over yet. The IJL team is keeping a constant eye on the future, seeking feedback and trends that will help the business stay ahead of the curve as the market changes. In part, this means continuing to stock high-profile, fashion-forward brands. It also means looking to the 'front lines' for advice.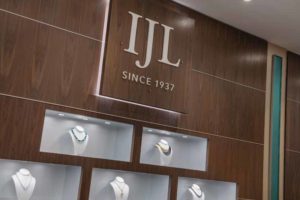 "We very much keep our staff involved with buying decisions. We constantly ask them what brands we should look for or try to get," Klippenstein-Epp explains. "I think having them involved will definitely help us keep up with changes in the long term."
At the heart of all these transformations is that ever-pervasive emphasis on trust. Klippenstein-Epp is keen to build a brand image that makes it clear IJL is still the well-known, respected name it has always been, with the same trusted team and the same reliable service underlying the modern look.
"We are still Independent Jewellers. We've just become an Independent Jewellers that speaks more to luxury," he says. "Personally, I think we have one of the nicest jewellery stores in the Prairies. It's a big step up from where we were before."