By Renée Newman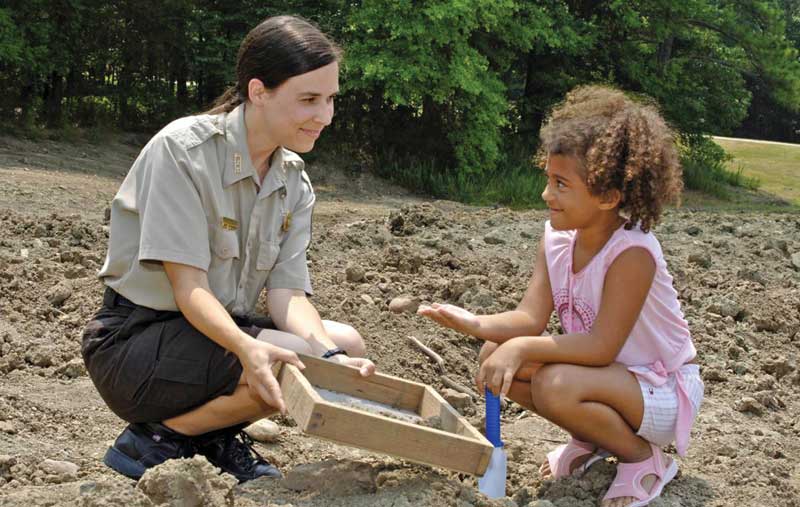 About 18 years before the discovery of diamonds in South Africa, California became the first documented source of them in North America. During the gold rush in 1849, diamonds were discovered by prospectors panning near Placerville, east of Sacramento. However, because most California diamonds are small and/or of low quality, the Golden State is considered an insignificant diamond source. California's largest diamond, a 32.99-carat semi-opaque yellowish brown rough stone, sold for US$21,150 at a Bonham's Los Angeles auction in 2005. Named the 'Doubledipity,' the diamond had been found in Trinity County in 1987.
Arkansas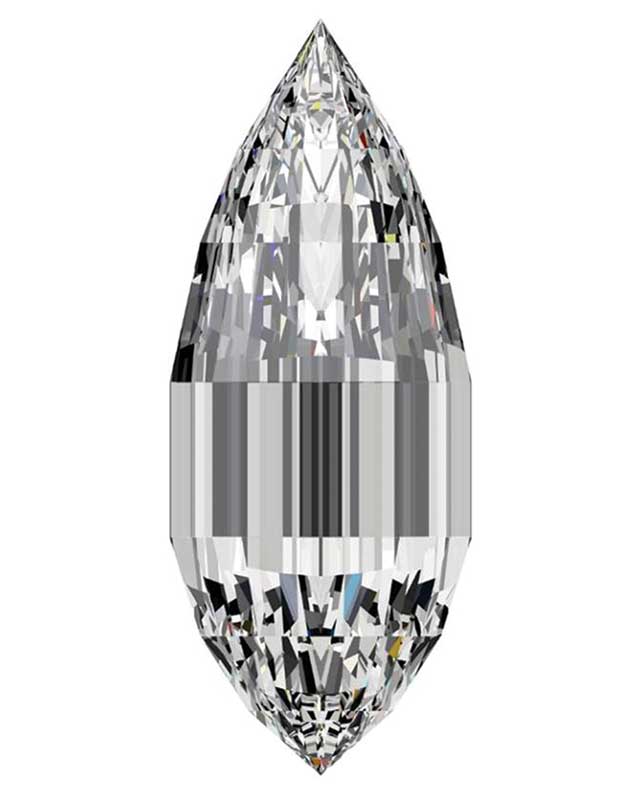 Compared to California, Arkansas has been a source of larger and much higher quality diamonds. The first was found in 1906 by John Huddleston on his farm. This led to a search of the surrounding countryside, where four volcanic pipes were discovered, two of which produced diamonds. (Pipes are carrot-shaped formations resulting from violent eruptions. They can bring molten rock containing diamond up through the earth's crust.)
After making the discovery, Huddleston sold his farm to a group of investors in Little Rock, but commercial attempts at diamond mining were, ultimately, not profitable. In 1972, the State of Arkansas bought the land for US$750,000 and turned it into The Crater of Diamonds State Park―a tourist attraction and the only diamond mine site in the world where visitors can look for diamonds and keep what they find (Figure 1). Since the park's opening, more than 33,000 diamonds have been found by visitors, the largest of which was a transparent 40.23-carat rough crystal dubbed the 'Uncle Sam Diamond.'
In 2015, a woman who had paid just $8 to search for diamonds in the park found an 8.52-carat colourless diamond, which she named 'the Esperanza.' Canadian master diamond cutter, Mike Botha, fashioned the crystal into a 4.6-carat, Type IIa, D-colour internally flawless diamond (Figure 2).
Colorado, Wyoming, and Montana
The largest diamond deposits in the United States have been found in the State Line Kimberlite District, located along the Colorado-Wyoming border. The first kimberlite pipes in the region were discovered in the mid-1960s, but it took many years for geologists to determine they contained diamonds and to attract an investor to develop them. (Kimberlite is a volcanic rock, which transports diamonds to the surface of the earth.)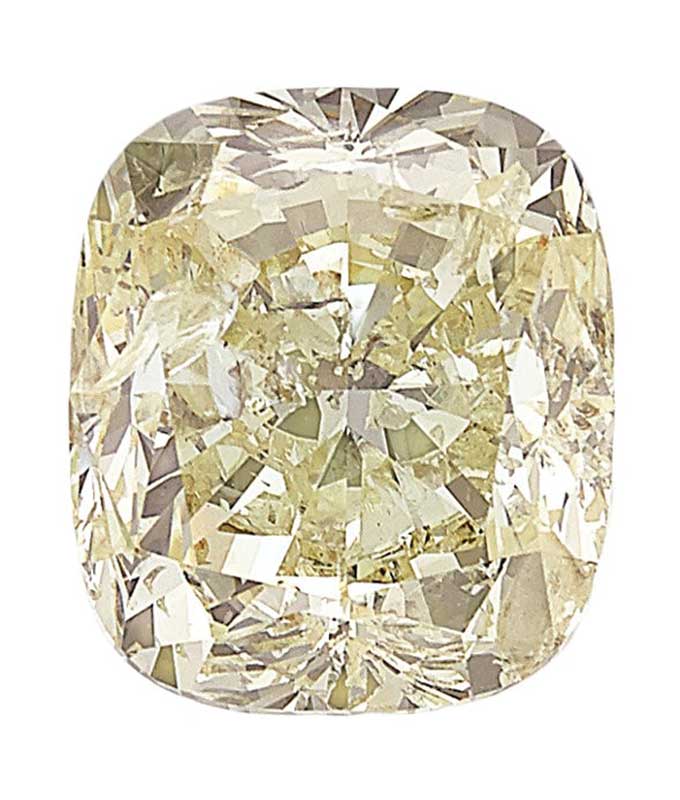 In 1995, Redaurum, Ltd., of Toronto acquired the mining rights to two of the pipes at Kelsey Lake, Colo., and officially started open-pit mining in June 1996. Due to legal troubles, the Kelsey Lake Mine closed in late 1997 after producing more than 20,000 carats of diamonds. Among them was a 16.78-carat cushion cut (Figure 3), which sold at a Heritage Fine Jewelry auction in 2015 for US$185,000. With an original rough weight of 28.18 carats, the diamond was graded U-V colour and I2 clarity by the Gemological Institute of America (GIA). Due to the high cost of diamond mining and lack of profitability, commercial production never resumed in Colorado.
Nevertheless, rockhounds, gold prospectors, and geologists still find diamonds not only in the rivers and mountains of Colorado, but also in the states of Wyoming and Montana. For example, while walking along a Montana country road in 1990, Darlene Dennis found a light yellow 14-carat rounded rough diamond crystal, later named the 'Lewis and Clark Diamond' after the county in which it was found. She eventually sold it to a New York gallery for US$80,000.
Canadian diamond mines
While diamond mines in the Great White North are among the newest in the world, the diamonds they produce are the oldest on earth. According to carnegiescience.edu, scientists have determined the diamond fields in the Northwest Territories formed 3.5 billion years ago in an era when the Earth was still forming its first continents.
In 1987, second-year geology student, Brad Wood, became the first person to find a kimberlite pipe in Canada after being hired by De Beers to search for diamonds in Northern Ontario's James Bay Lowlands. The discovery led to the establishment of the De Beers Victor Diamond Mine—the first and only diamond mine in Ontario, which officially opened in 2008 and closed in May 2019. According to Mining.com, more than 95 per cent of the site's diamonds were either gem or near gem quality and had high colour grades. The site produced more than 8.1 million carats of diamonds during its run (the largest of which weighed 271 carats). Through the end of 2018, nearly 30 per cent of the mine site had been restored, and over 600,000 plants have been planted since progressive reclamation began in 2014.
Prior to Victor, Canada's first diamond mine opened in 1998. Located at Point Lake near Lac de Gras in the Northwest Territories (300 kilometres northeast of Yellowknife), the Ekati Mine was discovered in 1991; however, before the Canadian government would issue permits to develop the mine, Australian exploration and mining company, BHP, had to perform an environmental study proving it would not endanger the region's natural resources. The Canadian government also required BHP to involve Canadian workers in sorting, grading, and polishing the diamonds mined at Ekati.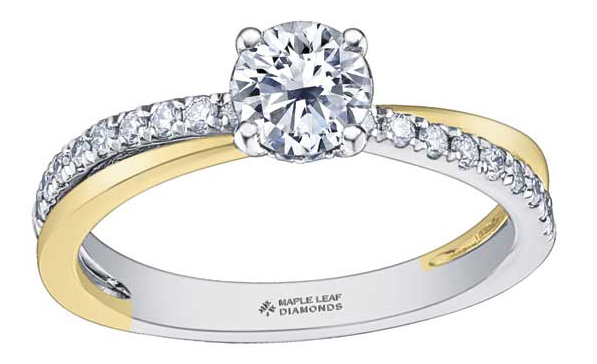 The second diamond mine to open in Canada was Diavik in 2003. Located just 30 kilometres southwest of Ekati, the site consists of four kimberlite pipes. The mine is owned by the Rio Tinto Group and uses a combination of open-pit and underground mining. Diavik is expected to operate until 2025; upon closure, the equipment and buildings will be removed and the land returned as closely as possible to its original condition.
The Snap Lake Mine is 100 kilometres south of Diavik and 120 kilometres south of Ekati. De Beers began production at the site in January 2008, but closed the mine in 2015 because it had water issues and was not profitable. It was Canada's first underground diamond mine and, during its life of mine, Snap Lake recovered 7.1 million carats of diamonds, including 1.2 million carats during 2015.
About 80 kilometres southeast of Snap Lake is the Gahcho Kué Mine, a joint venture between De Beers Canada and Mountain Province Diamonds. It opened in 2016 and, since then, has recovered more than 27 million carats of diamonds.
East-central Québec is home to another source of Canadian diamonds—the Renard Mine. It began commercial production in January 2017 and is 100 per cent owned by the Stornoway Diamond Corporation. Operations at Renard were suspended for six months in 2020 as a result of the COVID pandemic. It is expected to have a mine life of 25 years.
In 2008, the first kimberlite was discovered on Baffin Island, Nunavut, during exploration conducted by BHP Billiton and Peregrine Diamonds. Since then, more than 70 kimberlites have been found and are referred to as the Chidliak Project (or simply Chidliak). It is now a project owned 100 per cent by De Beers Canada.
Canadian diamonds
Diamonds from Canada are, of course, very popular with Canadians, as well as those concerned about environmental and human rights issues.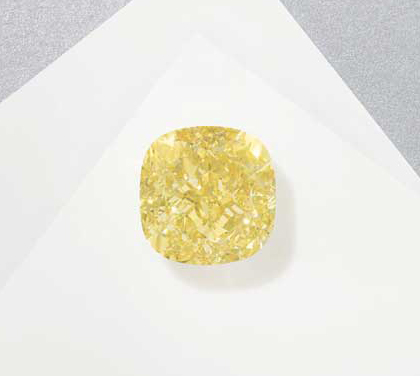 Many diamonds mined in Canada are graded and have their diamond report number laser-inscribed on their girdle, along with a trade logo (such as maple leaf, polar bear, or CM for 'Canadamark') (Figure 4). This offers assurance to buyers that their diamonds are truly Canadian-mined, and the quality of the stone corresponds to the grades on the lab report. Canadian diamonds are generally of high quality and command a high average price per carat.
The aforementioned 271-carat diamond recovered from Victor was ultimately cut into a 102.39-carat D-colour flawless oval diamond. In October 2020, it was sold online at a Sotheby's Hong Kong auction for US$15.68 million, beating the previous online diamond auction record of US$2.1 million (which was set in July 2020 by a diamond weighing 28.86 carats). In addition to setting the online sale record, the stone also became the most expensive Canadian diamond sold in any manner. The Japanese purchaser named it 'Maiko Star' after his second daughter.
Canada also holds the record for the largest diamond ever mined in North America: a 552-carat yellow diamond, the size of chicken egg, which was found at Diavik in October 2018. It was cut into a 204.36-carat fancy intense, VVS2 clarity cushion modified-brilliant cut diamond, marking the largest polished diamond mined in North America to date (Figure 5). Named the 'Dancing Sun,' it was sold at a Christie's New York Auction in June 2021 for US$4,950,000.
Beyond its beautiful, record-setting diamonds, Canada is also the world's third largest producer of the stones by value, after only Russia and Botswana. Indeed, despite the closure of Snap Lake and Victor, new projects are expected, and the future for the Canadian diamond mining industry continues to shine bright.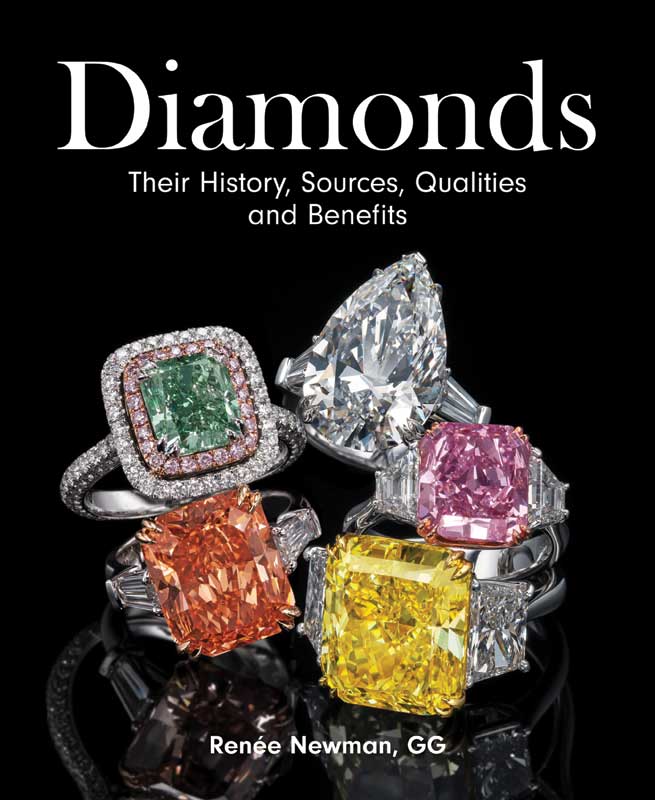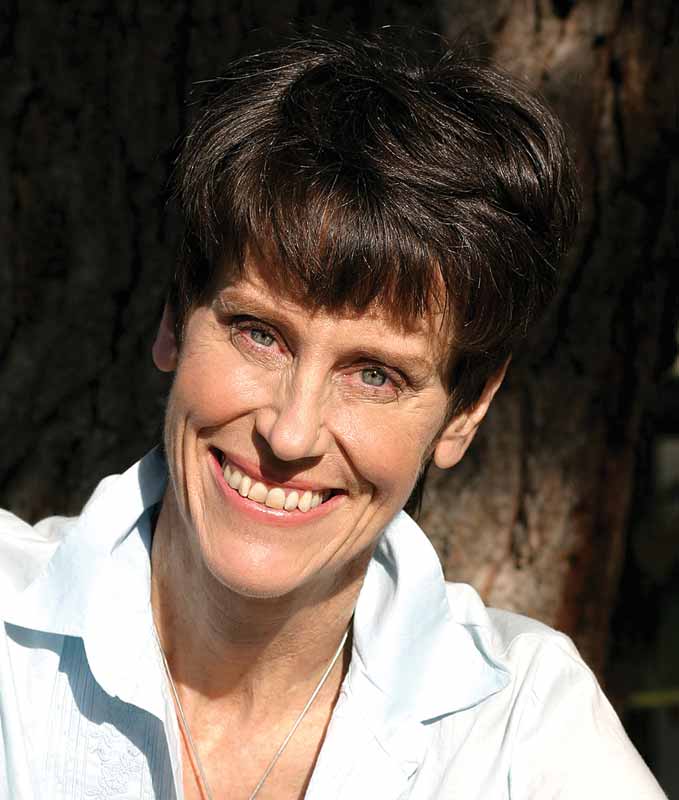 Renée Newman, BA, MA, GG, is a gemmologist, lecturer, and author of 14 gem and jewellery books. Her newest book, Diamonds: Their History, Sources, Qualities and Benefits, was released in October 2021 and is published by Canadian publisher, Firefly Books. It is hardcover with jacket, 272 pages, and has 380 photos, plus maps, diagrams, glossary, and index. For more information about Newman and her books, visit www.ReneeNewman.com.