By Jacquie De Almeida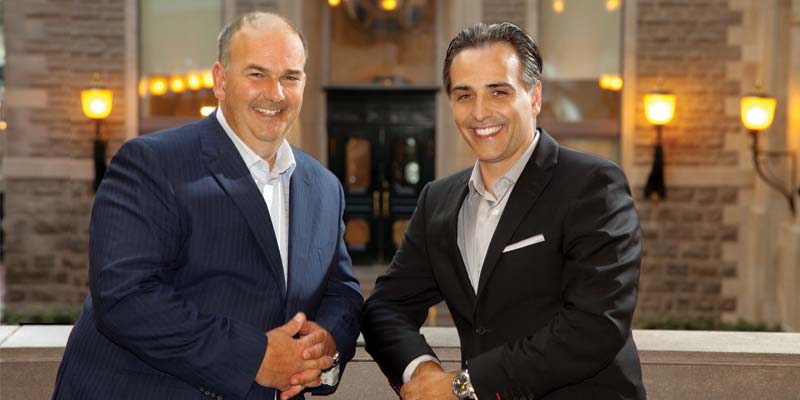 For the last little while, Sean Polan might have thought he was in the store furniture business.
With designs, specifications, and a list of materials in hand, he's been making the rounds with manufacturers, gathering quotes and weighing his options.
His goal is not to get out of the watch and jewellery distribution game. Instead, it's to establish the first North American shop-in-shop for U-Boat. The Italian brand of luxury watches is just one of seven lines Polan and his business partner, Chris Iliopoulos, distribute in Canada.
If all goes as planned with the U-Boat boutique, Polan says he'll consider it one of his greatest accomplishments, and worthy of a visit by the brand's founder and designer, Italo Fontana.
"I'll be proud of myself when the shop-in-shop happens," says the 30-year veteran of the watch industry. "It will be a personal achievement and it will be good for business."
U-Boat's business, without a doubt, but also Sothil's, the company Polan and Iliopoulos started in 2012 after picking up the watch brand. A hurried trip to BaselWorld 2012 to meet with Fontana secured the deal, and put the wheels in motion for Polan and Iliopoulos to distribute watch brands Davidoff and Maurice Lacroix. Jewellery lines Nomination Italy, Vahan, and Pesavento round off the company's offerings and also help mirror the expertise the partners bring to the table.
Polan's background in the watch business coupled with Iliopoulos's jewellery and retail experience help achieve a balance that has worked well for the two. They stress the 50-50 aspect to their partnership (their business cards are free of titles), and 'team effort' is not just a routine response to a reporter's question as to how they would describe their company's growth over the past couple of years.