By Jennifer Hopf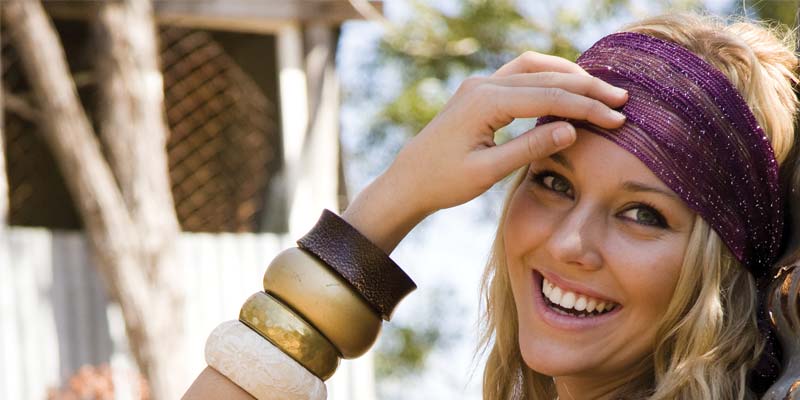 Genevieve Kleefisch, like most 15-year-old girls, often looks to brand names and magazine pages for style inspiration.
However, these are not the only deciding factors when choosing the jewellery she wears. "To go for a more classic look, I sometimes search through old movies or photos," says Kleefisch. "You don't always have to do what the magazines say. Sometimes, it's fashionable to wear what you're comfortable in."
For teenagers today, jewellery is all about fun and freedom. It's a way to assert their individuality, while applying their creativity to develop their own sense of style.
"They're trying to be unique and that's awesome to see," says Brittany Hopkins, owner of Anice Jewellery in Toronto. "Their voices are coming out through their accessories and through their fashion a little bit more than we might have seen in years past."
Originality or imitation?
For young adults discovering their place in the world, originality speaks loudly to them. Take Kleefisch, who enjoys exploring what independent jewellers offer with their "beautiful styles that are one in a million."
The same goes for vintage or antique jewellery. "It's interesting to see younger kids still have an appreciation for one-of-a-kind," says Hopkins. "They really like the idea of having their own thing."
On the other hand, jewellery is also a way for teenagers to emulate their celebrity style icons—from 'blinged-out' rappers to more casual-chic stars.
"Every teen grows up wanting to be the icons they see on TV," says Aren Arkarakas, Nouvo Mode's managing director. "With that said, there is a specific demographic of teens who are expressing themselves more and more as the years go on. I do feel the percentage will grow, but I don't think you can ever break the impact of Hollywood."
While teens may look to their idols for initial inspiration, they ultimately strive to make the styles their own. Seeing a photo in a magazine or even someone walking down the street simply provides the starting point for their imaginations to flourish.
Hopkins feels teens are getting more fearless—they're mixing and matching different textures, metals and colours, or making charm bracelets from old treasures.
"I've seen them make their own jewellery in their own way," she says. "They're wrapping their mom's necklace around their wrist, versus just thinking it's tacky or out of style."
Yet, a seal of approval from a parent is more like the kiss of death when it comes to any teen's style. When choosing lines geared toward this finicky demographic, it's important for any retailer to realize the pieces you may find appealing will not necessarily lure teen buyers.