Are gifts the way to go?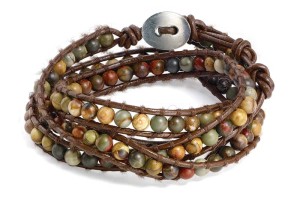 However, with parents involved, there tends to be more room in the budget.
"When parents are buying gifts, say for graduation, they'll go to a higher price point," says Mamane. "They want them to be kept as mementos, so they'll spend that $400 to $500."
While Apel Camgozlu of Mary Jewellery agrees that jewellery, especially gold, is a go-to gift as a keepsake for a momentous occasion, he believes that tradition applies more to children than to teenagers.
"It's much cuter to buy a six-year-old girl a pair of earrings for her birthday than it is to buy them for a 16-year-old," he says.
Then there are teens who are buying jewellery for each other—charms for their BFF, a chain for their sweetheart—and quite possibly spending more than when their mom takes them shopping.
"It does feel like they're doing a lot more of their own shopping, which could go hand-in-hand with exercising their own creativity and their own individualism because they have the freedom to do so," says Hopkins.
The question now is, what exactly are teens shopping for?
Mamane says name jewellery is always going to be relevant, even though it may have declined somewhat in popularity since the Carrie Bradshaw days of Sex and the City.
Hopkins says friendship bracelets are stronger than ever, perhaps just with a different spin on them—for instance, a group of girlfriends buying the same bangle, but in different colours.
Girls today are also into beads, lightweight charms, braided or cord bracelets, bright colours and stackable pieces. Even guys are wearing more jewellery: stainless or black steel lines, dog tags, leather or hemp bracelets, and pewter. Symbolic or spiritual jewellery are also timeless teenage draws.
Just remember, the younger generation moves on quickly, so catch them while you can.
Jennifer Hopf is a copywriting specialist and freelance writer based in Toronto. A journalism graduate from Durham College, she is now focused on feature writing for magazines, with a passion for the jewellery and luxury industry. She is also savvy in social media and digital content marketing, with a background in retail sales.