How'd we get to this point?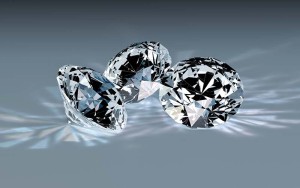 Canada's anti-money laundering (AML) legislation is by no means unique in the world. In fact, you might be interested to know most countries have very similar laws in place. This is not just a coincidence. Canada is part of the global anti-money laundering and terrorist-financing (TF) regime that took hold in 1989 with the advent of the Financial Action Task Force (FATF), an inter-governmental body formed by the Group of Seven (G7) countries. Canada is a member state of both the G7 and FATF, and has a great deal of national pride and actual resources invested in these organizations. Each has become a permanent fixture in geo-economic politics, which means AML/TF compliance is not a transient affair. It's here to stay and if anything, enforcement, regulations, and monetary fines are on the rise in Canada and internationally.
The G7 leaders created FATF in response to the gross amounts of money laundering transactions chartered banks were conducting on behalf of organized crime during the 1970s and 1980s, most notably Colombia's drug cartels. After the 9/11 attacks, FATF also became involved in recommending actions to identify terrorist financing. As a G7 and FATF member, Canada has, therefore, long been involved in the effort to keep proceeds of crime and terrorist financing out of the world's legitimate financial system.
FATF is the global authority on anti-money laundering and terrorist financing regulatory framework. As such, it makes recommendations, sets policies and procedures, and assesses AML regimes of member states. Currently, there are 34 FATF member states, eight regional FATF-style organizations (e.g. Eastern and Southern Africa Anti-Money Laundering Group [ESAAMLG]), and 25 FATF observers, including the United Nations, World Bank, and Interpol. FATF has made 40 recommendations that member states are expected to adopt fully into domestic legislation. They address the following:
ҬAnti-money laundering and terrorist-financing policy and co-ordination;
Laws relating to money laundering and confiscation of proceeds of crime;
Financial activities related to the funding and proliferation of terrorism;
Preventative measures, including customer due diligence, record keeping, etc.;
Transparency and beneficial ownership;
Powers and responsibilities of competent authorities, including financial intelligence units (FIUs); and
International co-operation.
To be compliant with FATF's recommendations, Canada has enacted federal legislation that directly affects you as a dealer in precious metals and stones (DPMS). Specifically:
ҬIn 2000, Canada passed the Proceeds of Crime (Money Laundering) and Terrorist Financing Act. There have been a number of amendments over the years.
The act establishes the Financial Transactions and Reports Analysis Centre of Canada (FINTRAC) as the country's financial intelligence unit.
The act establishes 10 types of business sectors in Canada required to be in compliance. These businesses are termed 'reporting entities' (RE).
Among other things, FINTRAC conducts examinations on Canada's reporting entities to evaluate and ensure compliance with the act and regulations.
FINTRAC has authority to assess administrative monetary fines and recommend criminal charges against individuals and reporting entities found to be in non-compliance with the act and regulations.
ҬFINTRAC receives reports from reporting entities, analyzes those reports, and creates intelligence packages that assist domestic and international law enforcement agencies investigate money laundering and terrorist financing.
DPMSs became reporting entities and subject to the act and regulations in 2008.