How are you feeling?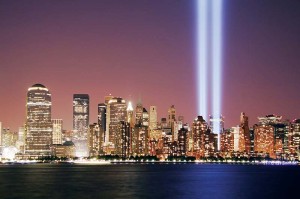 Complying with this legislation is demanding and technical. It's also something you might not want to tackle on your own. Before you get too angry at the federal government, just take a moment to reflect on the true source of your angst. You have to comply with this legislation because criminals are searching for ways to convert and conceal the profits of their criminal activities. As regulators around the world force banking practices to tighten up, these crooks are going to look for alternatives to cash deposits and mortgages. Your business is one of the alternatives they're looking at.
There are lots of good reasons not to conduct business with these types of folks, but we'll save that for another article. However, you need to recognize some types of businesses and consumer products are more suited to launder money than others. Precious metals and stones, and in turn, the jewellery made from them, are particularly attractive products to launder money and assist terrorist groups with financing their operations. Diamonds are especially vulnerable to being used in this manner. As a DPMS reporting entity, you are therefore a target of money launderers and those attempting to finance terrorist groups. This sounds harsh, maybe even extreme. However, by virtue of the products and services you offer, it is in fact a reality for your business.
Canada's objective is not to weigh you down with administrative anchors, milk a cash cow, or prevent you from doing business. Above all, the federal legislation and FINTRAC aim to create a reporting mechanism that captures details of certain transactions and the people involved in those transactions, analyze this intelligence, and then share parts of it with police. As a former police detective who has benefitted from FINTRAC intelligence products, I can attest the information provided by Canada's reporting entities is an important tool to help successfully investigate and prosecute criminals and those financing terror inside Canada and beyond our borders. Reporting entities such as you are Canada's front-line defence against money laundering and terrorist financing. You see the suspicious activity long before the police or FINTRAC ever do.
Your lawful obligations are many and creating a compliance regime is a major undertaking requiring expertise, continued attention, and investment. Being compliant is an achievement for you and your business, one you might even consider promoting in your business advertising. As a consumer, I can assure you that credentials and business practices matter and influence customer choice.
Finally, here is a bit of good news. This article can be used as proof of compliance toward your ongoing training obligations. Have your staff read the article, initial your training log, and keep the feature in your FINTRAC file.
The act, the regulations, FINTRAC, and the bad guys are here to stay. In the near future, you can expect increased regulatory attention, not less. This is not something you can avoid and it is simply beyond your control. For most 'persons' or 'entities' involved in the jewellery business, building an AML compliance regime is an exercise they'd prefer to do tactically under their own terms. After all, the strategic application of resources is usually always preferred over crisis management. So, breathe easy, visit FINTRAC's website, shop around for some expertise, and start thinking about your AML compliance strategy moving forward.
For more read The word on watches and Risky Business.
Ken Brander recently retired after a distinguished 25-year career with the Edmonton Police Service. He specialized in the investigation of fraud, corruption, and money laundering in Canada and internationally. In 2011, Brander spent nine months on the Afghan Threat Finance Cell investigating government corruption and money laundering. He has presented at international conferences and recently completed a contract for the UN Office on Drugs and Crime in Africa. Brander is president and principal consultant at Clarium Fraud and Compliance Solutions Ltd., a firm offering AML compliance products for Canadian DPMSs. He can be reached at www.clariumfcs.com.