By The Langerman Diamonds Team

Your client has found 'the one' and now it is time for the next big decision: choosing engagement and bridal jewellery. Much like vows, these pieces are forever, which makes the selection process all the more important. Perhaps your client hopes to make these eternal pieces as colourful as their personality by incorporating a natural colour diamond. How do you help them pick the right shade? What should you look for? Which colours are within their budget? This article offers guidelines for how you can match a client with the natural colour diamond of their dreams and provides tips for how these stones can be incorporated into beautiful, timeless designs.
A pink craze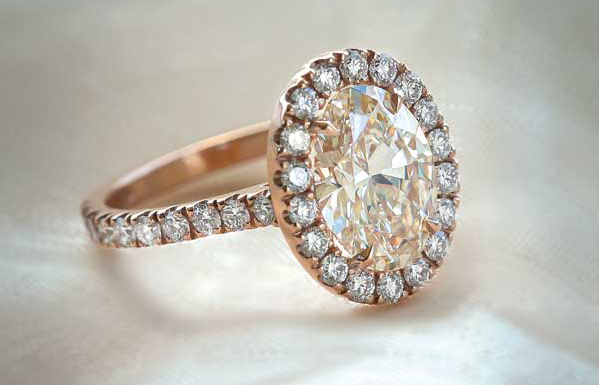 The last 20 years have seen a global increase in popularity for natural colour diamonds. Many people attribute this movement, at least in part, to actor Ben Affleck's purchase of a 6.10-carat fancy intense pink radiant-cut natural colour diamond ring from Harry Winston for his then—and now—girlfriend, Jennifer Lopez.
Perhaps a coincidence, but pink diamonds have stayed on top of the charts ever since this high-profile engagement first made headlines. What's more, this diamond colour will likely continue to increase in value due to the closure of the Argyle Mine (located in the East Kimberley region in the remote north of Western Australia) in 2020. This site supplied the world with 90 per cent of the global production of pink diamonds. Given this supply has now come to a halt, investing in diamonds of this colour will only get more and more expensive, which is why pink diamond engagement or wedding rings are typically reserved for couples who are willing to spend more.
Fortunately, there are several options for clients on a more modest budget who have their hearts set on pink diamonds:
Suggest a champagne natural colour diamond as a centre stone and set it in rose gold to enhance the stone's rosy hue.
Present the client with an old rose or burgundy natural colour diamond. These stones offer a beautiful blend of pink with orange or soft brown hues.
Choose a colourless diamond for a centre stone and give it a halo of pink diamonds. This will play up the colour without the need to invest in a large colour diamond.
Pair a champagne or colourless engagement ring with a pink eternity ring.
Inspirational yellow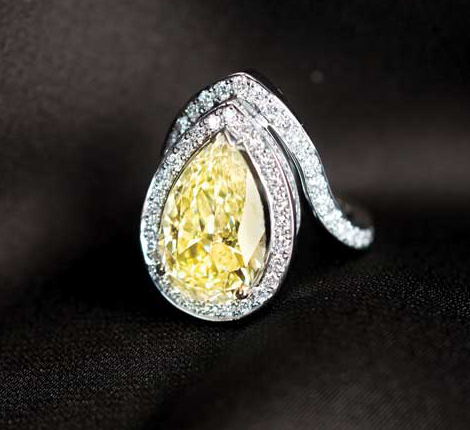 In 2011, Donatella Versace created a mimosa, lemon, and bergamot scented perfume called 'Yellow Diamond' as a tribute to her yellow diamond ring. According to the fashion designer, her ring gives her a "feeling of brightness, sensuality, and energy." For diamond professionals, this invigorated inspiration is understandable, as yellow diamonds are truly pieces of glowing sunlight embedded in jewellery. These stunning stones are available in a variety of shades, including canary, saffron, lime, and honey.
While these diamonds are rare, they are less expensive than their pink and blue counterparts. This makes them a bit more accessible, while still an excellent investment, which means they can be used in designs demanding slightly bigger diamonds.
To help these beautiful diamonds pop, consider these tips:
Set a large yellow diamond in white gold or platinum to ensure the best contrast for the colour. Finish the piece with a halo of colourless diamonds.
Create a stunning set of earrings for a superbly unique look for a bride on her wedding day and all the other big days to come.
Combine several shades by stacking eternity bands in different colours (such as canary, cognac, and olive).
Suggest using a lime-colour natural diamond. The colour is disproportionally large for its size; even a small diamond in lime can make a piece of jewellery seem larger than life.
Beautiful brides in brown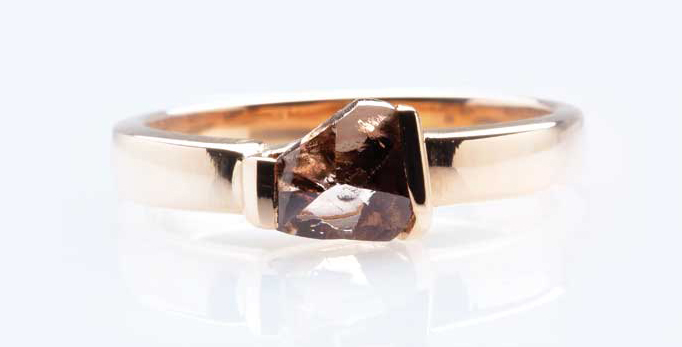 Chocolate, champagne, cognac, coffee, cinnamon, toffee—natural colour brown diamonds occur in a spectrum of hues, ranging from light brown with a yellow tint to deep brown with a flavour of orange. This provides ample opportunity to create bespoke engagement and bridal jewellery to suit any couple.
Brown diamonds have enjoyed success in recent years as more and more people realize the incredible depth and range of shades found in these stones. There are several ways to incorporate these diamonds to maximize the 'wow' factor:
Champagne, coffee, and chocolate diamonds are less expensive than pink, blue, and yellow varieties, which allows for the purchase of a larger statement-sized diamond. In these cases, set the diamond in yellow gold to play up its warm honey and caramel hues, and let the ring speak for itself in a simple and classic design.
Pair a brown diamond with other warm colours, such as orange or yellow. Create a whole palette of warmth by combining these colours on an eternity or channel-set band.
Chocolate diamond ear studs or earrings add warmth and glamour to a white dress, making them the perfect bridal jewellery for the big day and beyond as they transition easily to everyday wear.
Something blue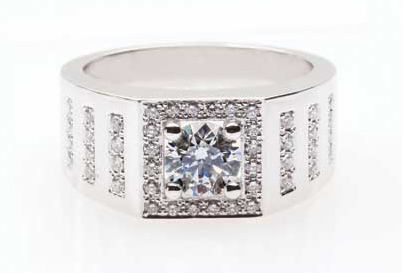 Adding a touch of blue to bridal jewellery is a lovely idea, especially for those with an affinity for Princess Diana's sapphire and diamond engagement ring, which is now worn by the Duchess of Cambridge. Much like pink natural colour diamonds, however, blue diamonds come with a fairly hefty price tag due to their rarity and beauty.
These diamonds range in colour from light to deep blue and often have a secondary hue, such as violet, grey, or green. It is important to manage expectations when it comes to blue natural colour diamonds, as they often appear more greyish-blue than the bright sky blue some clients have in mind. For this reason, it is important to know how to showcase the colour in the most flattering way.
Here are some suggestions for working with natural colour blue diamonds in bridal jewellery:
Set a marquise-shaped blue diamond on a single white gold band adorned with colourless diamonds. The contrast between colourless diamonds and the blue centre stone will make the difference clear and striking, creating a cool, crisp, and contemporary overall look.
Suggest wedding jewellery (such as a necklace or ear studs) with a single blue diamond in a timeless and minimalist design.
If your client has the budget, why not contrast a natural blue diamond to a vibrant natural pink diamond? This will allow both colours to stand out.
Rare, dark, and handsome: Diamonds for men's jewellery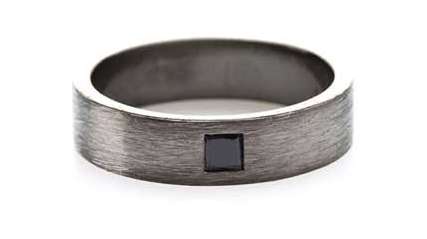 Adding to their versatility, natural colour diamonds are perfect for more masculine wedding jewellery. For men, diamonds in shades of black, olive, cognac, steel, and grey are striking choices for wedding bands, signature rings, cufflinks, or single-ear studs.
Keep these considerations in mind when designing masculine pieces to last for generations:
Go for darker, more mysterious, and layered colours that will complement the darker tones traditionally in formal menswear.
Incorporate natural colour diamonds in designs that will allow white gold, yellow gold, or platinum to play a role.
To create a simple, striking design, use less diamonds, but ensure they are of superior colour, cut, and quality.
Making the design process a memory for life
There are a lot of emotions tied up with choosing engagement and bridal pieces of jewellery. For jewellers, this trust should always be repaid with the utmost care and attention to quality, service, and the process of creating memories.
A typical process should start with a conversation around style preferences, colour, and budget. Once there is a solid understanding of the desired look, we can commence a search of our stock for a selection of diamonds to present to the client. After they have made their choice, we can progress to choose the colour of gold or platinum for the band. Finally, we survey the work of our trusted craftsmen and create the final result, which we hope will add joy to the proposal itself, the wedding, and the many exciting days and years to come.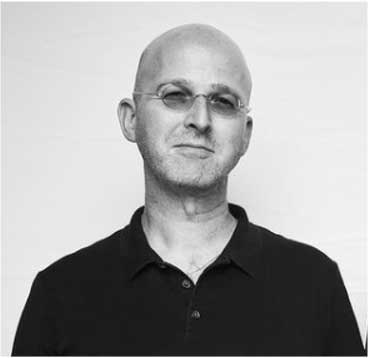 Stefan Langerman, PhD, is the CEO of Langerman Diamonds, a family-owned and -operated business with the world's largest selection of natural colour diamonds. Langerman and his team can be reached at contact@langerman-diamonds.com.
This article was researched and written by the Langerman Diamonds Team. Based in Belgium, Langerman Diamonds is recognized for its expertise, dedication to craftsmanship, and the highest levels of service excellence. For more information on natural colour diamonds, please visit langerman-diamonds.com or langerman-jewels.com.