By Carly Midgley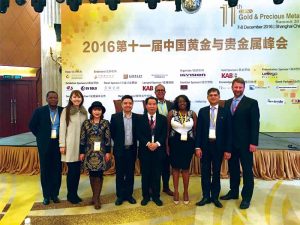 What needs drive the modern consumer? How can a business thrive in a constantly evolving market? What kind of service is most valuable in the volatile world of precious metals? These are just a few of the questions that inspire Moniruz Zaman, president and CEO of Toronto-based distributor Bullion Mart, to drive his business forward.
Concentrating on refining, production, and distribution of precious metals including gold, silver, platinum, and palladium, Bullion Mart has been in business for more than 30 years, and has been headed by Zaman from the beginning. Buoyed by his extensive industry experience, Zaman leads his company in maintaining a steady focus on the most crucial element of all: the client.
"In the time we've been in business, we've learned it is absolutely essential to remain focused on the needs of our customers," says Zaman. "Our longstanding experience in the precious metals industry has helped us develop a reputation for quality assurance, which we take very seriously."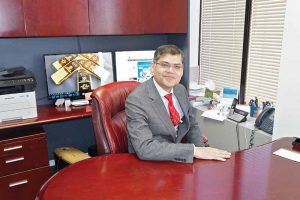 Bullion Mart delivers on that promise of quality by not only serving customers' immediate needs, but also keeping them informed on the 'big picture.' It employs numerous research strategies to build a comprehensive understanding of the market, and dedicates itself to sharing that understanding with clients. Zaman says keeping customers, investors, and other stakeholders informed is a major company goal.
"We build clients' trust by servicing their needs quickly and with their goals in mind, offering more purchasing options, access to quality products, and pertinent, real-time information," he explains. "For example, Bullion Mart has implemented a system allowing individuals to purchase precious metals based on the current live-market spot prices. That's important to investors and the precious metals market as a whole, as it allows them to benefit from immediate pricing fluctuations."
Going digital
Perhaps the natural companion of Bullion Mart's emphasis on up-to-the-minute data is emphasis on the world's most up-to-the-minute resource: the Internet. The company makes good on its commitment to offering customers responsive, need-driven service by incorporating a strong e-commerce component.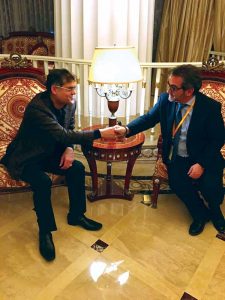 "There is no question the Internet has revolutionized all commerce, everywhere," Zaman says. "It's not just important for a company to have an online presence, it's absolutely essential."
According to market research portal Statista, in 2013, 19.5 million people in Canada used the Internet to browse, conduct research, or compare products. This year, that number is expected to rise to 22.5 million, or 63 per cent of the country's population. (For more information, visit www.statista.com/statistics/379437/number-of-online-shoppers-in-canada.)
"Nowhere else can you get the kind of real-time data that is available online," says Zaman. "In 2018, if you're not online, you are nowhere."
In addition to maintaining the company website and the real-time data it offers, Bullion Mart stays ahead of the digital game by establishing highly active social media profiles.
"Social media plays a huge role in today's world," says Zaman. "In business, this role involves connecting customers with the company on a personal level. This is why we strive to keep our social media pages up to date—in order to connect and market our brand."
The company rounds out its online initiatives by putting regular effort into exploring the industry first-hand. Zaman and his executive team frequently travel to attend conferences, seminars, and other events, gathering information on the latest trends and market developments to better inform Bullion Mart's business dealings.