By Luca Loiacono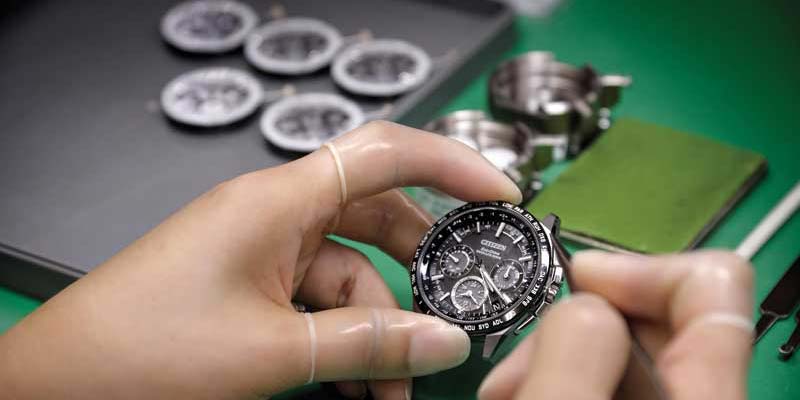 Uttering change can often bring a multitude of reactions. For some, preserving the status quo is as important as resisting change. It is odd to think change can have such a negative connotation; as humans, our ability to adapt has set us atop the animal kingdom. Opposite those who cringe at the notion of change, are some who revel at its marvelous prospects and rewards. They cannot resist the seductive allure of change. Yoshio Takura is one of these people.
Since 2012, Tokura, now 66, has been at the helm of the Citizen Group as its president and CEO. His election, appointed by the board of directors of Citizen Holdings Co. Ltd., sent a clear and concise message to those closely related to the company—the time to redefine Citizen is now. Remarkably, Tokura's appointment is one that is unparalleled by any of his predecessors; as the company inches closer to the century mark in age, no one in its history has ever risen within the ranks to reach the top spot. While the decision may have surprised some, one cannot deny it came in recognition of Tokura's abilities in knowing the company inside and out. Simply put, Tokura is Citizen.
Until now, and before his new assignment, his entire professional career has been spent with Citizen Trading Watch Co., the sales and marketing branch of Citizen Watch Co. It is worth noting Citizen Trading was not the epicentre in the Citizen realm. The lifeline of Citizen was in manufacturing, not marketing. These strong credentials supported, more than refuted, the reasoning of his rise. Moreover, why deny the honour to a man who echoes a strong belief that "we are citizens before we are a business." These words, voiced by Tokura, have cut through international waters to resonate through every inhabitable continent where life and consumerism intersect.
There is a certain meek disposition about Tokura.
He is humble in knowing where he came from. Perhaps this is where he finds his motivation in his quest to establish Citizen as a company that is loved, respected, and rightfully desired by society. This humble demeanor must not be misinterpreted; the way he has shaken up Citizen could be described as seismic, peaking at even the highest levels on the Richter scale. This is where change meets success.