Challenging the narrative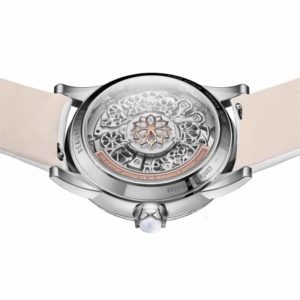 Catering to collectors, Noel Guyomarc'h of the internationally renowned Galerie Noel Guyomarc'h, a fine art jewellery gallery located in Montréal, curates work that counters some of the traditional definitions of luxury. Many of the artists he exhibits in his modern space use alternative materials that many critics would say are anything but noble, such as rubber, wood, and even Velcro.
The argument can be made, however, that the best of this wearable art does, in fact, align with the widely understood definition of 'luxury' criteria: one-of-a-kind, researched pieces, created with technical rigour, which often borrows from the visual arts arsenal versus bench jewellery.
"Art jewellery has the power to appeal on an emotional level," says Guyomarc'h. "I am seeing a new generation of purchasers that gravitate not to a label or status symbol, but to a work that speaks to them through the artist's visual language."
The ability to stop, appreciate, and contemplate in this fast-based world may indeed be a luxury to some—a notion also alluded to by Smithee.
The road to luxury
To create a luxury jewellery brand is also to create notoriety and desire for your work, and this takes time. As Orman muses, "Manola Blahnik was not built in a day."
It is a very expensive medium, and the road is long and winding; it may take a while to hit all the milestones and achieve the criteria needed for the world to embrace your brand as luxury.
At the Montréal conference I attended, Saint Pierre discussed how designers often take their early adopters on a journey as they propel their brand toward a luxury destination; improving and elevating the choice of materials, craftsmanship, and, most importantly, the proprietary process. Upon arrival, the designer can proudly seize the title and celebrate with their following of fans, consumers, editors, influencers, and retailers who wholeheartedly support the vision—all of those supporters who deem the brand as desirable and absolutely indispensable.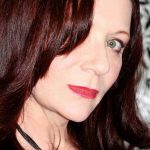 Kate Hubley is the owner of Montréal design house K8 Jewelry Concepts Bijoux. She is also a Fellow of the Gemmological Association of Great Britain (FGA), a 2015 Saul Bell Award recipient, and a 2018 Saul Bell Award finalist. Hubley can be reached at kate@k8jewelry.com.