By John Dyer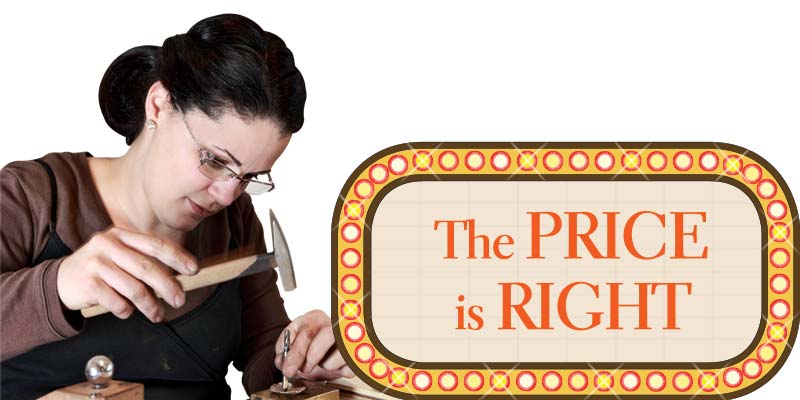 Over the years, I've written several articles for trade publications, including this one. Many have been related to some aspect of gemstone quality or gemstone cutting, but this time, my subject matter is of a different nature.
When a Facebook friend was seeking advice regarding pricing his work, I obliged with a few lessons I've learned over the years, and while I didn't at that time intend to share my note with a wider audience, I soon realized many of my colleagues in the jewellery industry might also benefit from its message.
My friend's query specifically related to the question of how to determine what his time is worth when making a custom piece for a client. My response began by asking whether he was charging a per-hour rate. It turns out he was, and that he felt he was basing what he charged on what he considered would be a fair wage if he had a 'normal' job.
His reply and rationale is of great importance to our discussion, since there are many who think like this in their attempt to establish a fair pricing structure for their work. However, if you want to make a real living at jewellery—or any other independent endeavour—you need to consider the numerous other time-related matters that go into your craft besides materials and labour. Let's look at a few.