By Hemdeep Patel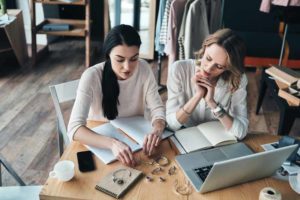 In the last 10 years, the jewellery business has changed by leaps and bounds. The most obvious shift has been in the area of digital marketing and brand growth. The industry has come to a point where having a web page is as important as having an online presence on social media platforms like Instagram or Facebook.
These new areas of growth allow you to not only create new selling channels, but also engage with your client in a more meaningful way. The big jewellery brands have spent a significant amount of money on growing within social media environments, which has been a primary reason why many retailers have started to bring these social media-savvy branded product lines into their stores.
However, in order to continue building their customer bases, retailers must provide some intrinsic value to the customer other than being a brick-and-mortar store providing shelf space to the brands. There has to be a reason why a customer should come to you rather than shop online or go to another retailer. Throughout my nearly 10 years of writing, I have continued to speak of the need for retailers to provide a value proposition to their customers, whether it is in the products they sell or the services they provide.
There are a couple of big questions that need to be answered. How can retailers continue to build their brands while spending the big dollars on branded jewellery? Is it more important to be a retailer that just houses many brands, or one that provides a wide range of jewellery-related services, products, and branded lines? Though the answer might not be simple and clear-cut, one thing is certain: customers need to know the product or service they are receiving is unique to the business and that it has an inherent value for which they are willing to pay.
Providing custom design service has allowed many at the retail level to rapidly grow their business brands, build their stature as service-oriented companies, and increase their inherent value. Further, through the process of helping customers build their own custom-designed pieces, they have a unique opportunity to build stronger relationships, which can create new sales.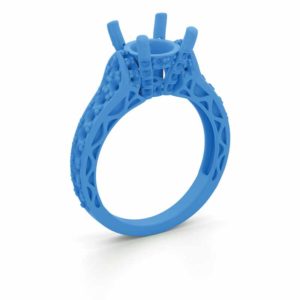 In the last 15 years, the use of computer-assisted design (CAD) in the jewellery industry has become the most important tool for all large- and small-scale manufacturers aiming to bring new designs and lines of jewellery to market. In around the same time, there has been a growing niche business starting to introduce CAD directly to the retail trade. Many retailers found they were able to further grow their businesses and create strong brand value by bringing CAD to customers, providing them with an opportunity to fully customize and build a personalized piece of jewellery. This allowed retailers to create a new and profitable service business catering to those clients who were never able to find the perfect piece. Further, they were able to share the success stories of happy customers with custom-designed jewellery with the world through the many available social media platforms.
Whether you decide to work with an outside CAD provider or have hired a designer to work in-house, you must be aware of the growing pains you will need to navigate and understand before you are able to fully reap the rewards of CAD and custom design. Though the process may seem as simple as sketching out an idea on paper, translating the design onto computer software, and pressing print, the reality is more complicated. There are many pitfalls along the way one needs to be aware of, identify, and resolve as early as possible.