By Cynthia Unninayar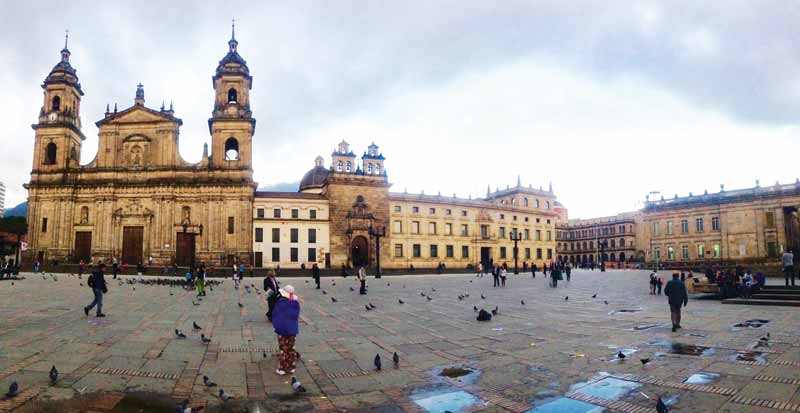 These days, we often hear lip service paid to the need for corporate social responsibility (CSR) and ethics in the gemstone industry. During the Second World Emerald Symposium (2WES), however, the focus was on concrete actions being taken in Colombia and around the world to improve the lives of those in mining communities.
On October 12, 2018, the symposium kicked off in Bogotà, Colombia, three years after its very successful predecessor. It was met with an overwhelmingly positive response from participants. This year, the recurrent theme was ethics and corporate social responsibility, but many speakers also discussed different challenges facing the emerald industry, along with offering talks on industrial and artisanal mining, geology, gemmology, origin, treatments, new technologies, jewellery, and more.
Featuring 75 presentations, the three-day event attracted more than 200 people from overseas and some 300 from Colombia. Organized by the Colombian Emerald Federation (Fedesmeraldas), the 2WES brought together key players in the world's emerald industry, including representatives of the Colombian government and emerald trade associations (e.g. the Emerald Producers Association [Aprecol], Emerald Exporters Association [Acodes], and Emerald Dealers Association [Asocoesmeraldas]), brokers, dealers, gemmologists, laboratories, miners, and jewellers.
Oscar Baquero, president of Fedesmeraldas, explained the federation prioritizes the needs of the emerald industry and works with the government to ensure best practices and promote Colombian emeralds abroad. He noted it also conducts research at the mines to expand knowledge of the nation's green gem, all while promoting projects for sustainable and responsible sourcing.