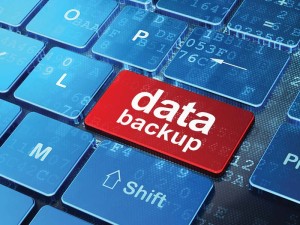 Protect your data. Even when you create and maintain excellent inventory records, remember they're only helpful if you can easily access them. Do not rely solely on paper documentation that could be ruined in a flood or vanish in a fire or tornado. Also, do not count on one computer to save your records. Create and maintain an external hard drive, flash memory, or cloud service for backing up inventory records and keep these in a secure location off-site.
Maintain your facilities. Mother Nature can unleash some powerful blows that may damage your building, but there are routine maintenance and repairs you can do to help keep your property reasonably safe and secure. Simple things like placing business personal property up off the floor in the wake of a flood warning can be effective risk management to help mitigate a loss.
As you prepare your off-site business information, don't forget to include the names and contact information of your preferred vendors, such as glass repair and restoration services, to help you recover quickly. If your property is susceptible to water damage or high winds, consider shutters and sand bags as part of your disaster planning.
Is your insurance coverage up to snuff? Make sure you understand what insurance you have in force and what you will need to do in the event of a covered loss. Talk with your agent or broker to understand what can be insured and what needs to be risk-managed as part of your recovery plan. If you are leasing property, understand your responsibilities and be prepared to meet these as part of your planning. When it comes to business-continuity preparedness, to fail to plan is indeed a plan to fail!
For more disaster-preparedness tips, visit www.jewelersmutual.ca/disaster to access the 'Jeweler's Survival Guide' to help you prepare for a disaster.
David J. Sexton, CPCU, is vice-president of loss prevention consulting at Jewelers Mutual Insurance Co., in the United States. A graduate of the University of Wisconsin, Sexton serves on the Underwriters' Laboratories' (UL) Security Systems Council, where he is a corporate member of the insurance category. He also sits on the board of directors for Jewellers Vigilance Canada (JVC), and worked on the Central Station Alarm Association's (CSAA's) Insurance Liaison Committee that assisted in the development of the UL burglar alarm modular certificate program and revised UL standard. Comments and questions can be sent to lossprevention@jminsure.com.
For training resources regarding safety and security when carrying or working with jewellery, visit JM University at JewelersMutual.com. Jewelers Mutual Insurance Company is the only company specializing exclusively in jewellery insurance in the United States and Canada. It is licensed in all 50 U.S. states and Canada.