Man, oh man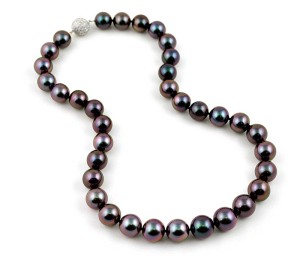 Men's jewellery has been for eons a pretty boring lot. A perfunctory cufflink, maybe a ring, and for hipsters perhaps, slender retro tie bars. Vendors aimed to change all that this year. A brave use of splendid colour coupled with inspired design put the gent's category front and centre. Mark Schneider Designs used spessartite garnet, crystal, tanzanite, and other unlikely stones in its men's collection. Its cufflinks were intentionally created with class and for fun at the same time.
Designer Brenda Smith believes men's jewellery is making a comeback "Why can't men express themselves with jewellery as women can?" she asks. Something in Smith's tire motif cufflinks struck a chord with male buyers, she asserts. "A lot of men stopped by to see them because as one 30-something male jeweller said, 'I wear cufflinks every day and I am looking for statements to express my individuality.'"
New standbys
Many buyers bring a shopping list of tried-and-true items they know their customers will buy, such as pearls. However, once a customer has already acquired a creamy-white strand, where do you go from there? Baggins Inc., winner of Best Use of Pearls at AGTA's 2014 Spectrum Awards, thinks it might be with rare natural aubergine Tahitian pearls with deep tones and endless lustre.
Sea Hunt Pearls' large multicoloured baroques had buyers ogling a couple rows deep at times. Most every pearl purveyor had 13- to 15-mm freshwater pearls ranging from just under $1000 Cdn to about $9970 Cdn, with each price hike being driven by the quality of lustre and the colours of the strand.
Haute dang!
Many buyers willing to dig deep in their pockets for pricey goods signalled a renewed confidence not witnessed for quite a while. Levin saw his blue tourmaline snapped up, as well as orchid-hued tourmaline. He says his cash buyers from China didn't quibble over prices. "Many were getting pricey stones for custom-work clients this year."
Today, customers pay for imaginative design and excellent craftsmanship of well-made pieces, irrespective of the item's metal. First-time vendor and designer Laura Jackowski-Dickson of LJD Designs found buyers eager to stock up on her bejewelled sterling cuffs, some priced at more than $5500 Cdn. "We had steady traffic admiring alexandrite-studded 18-karat yellow gold cuffs and other high-end pieces the entire time," she adds.
Around town, buyers shopped for specific customers for whom bespoke and custom jewels are the norm. Certainly the pervasive vibe was upbeat. With all its storied past, the Tucson experience is still one of reinvention every year. In 2014, its message is one of confidence from buyers who understand their customer's desire for personal expression through luxury jewels.
Diana Jarrett is an award-winning trade journalist and graduate gemmologist (GG). A registered master valuer, Jarrett is a popular conference and trade show lecturer. She writes a syndicated column called "The Story Behind the Stone" for the Southern Jewelry News and Mid-American Jewelry News and is also a writer for magazines such as Life in Naples, New York Mineralogical Club Bulletin, and the gem trade blog, Color-n-Ice.