By Renée Newman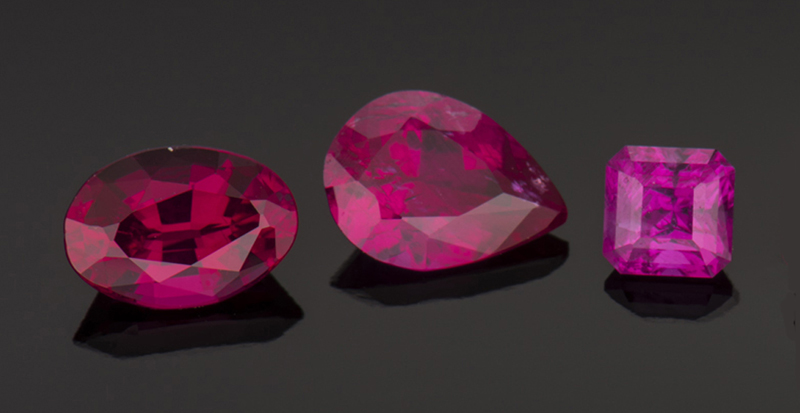 Rubies in North America are so rare that these stones used to be only available to collectors; however, thanks to a new mine in southwestern Greenland, North American rubies are now being sold in jewellery stores. The mine is located in the region of Aappaluttoq, the Greenlandic word for 'red.' This was the name given to this area by local residents when they first noticed red ruby in the ground rock.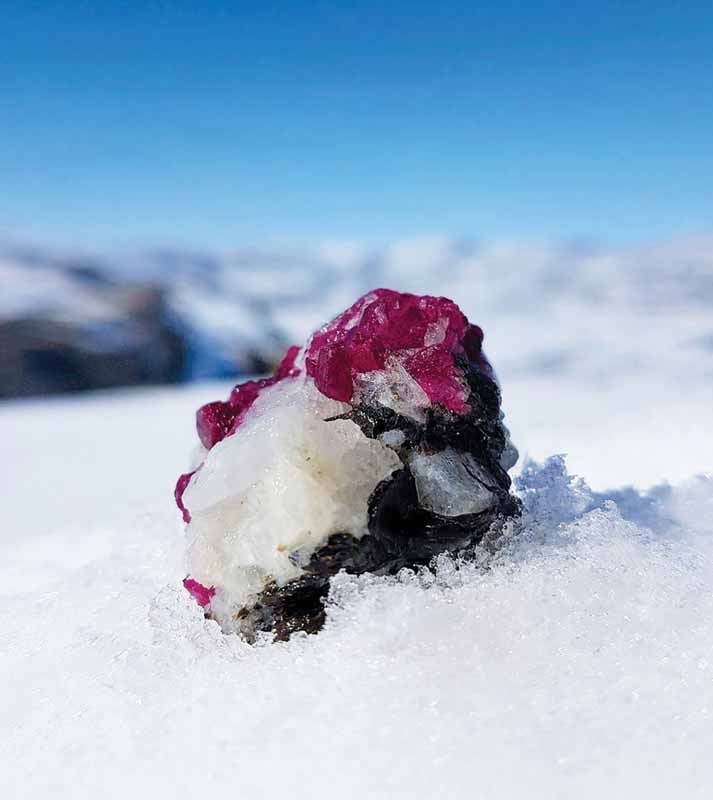 Despite their relatively new appearance on the market, Greenland rubies may be the oldest rubies in the world. What's more, they are found in three billion-year-old rock formations, which some geologists believe are the oldest on earth.
The Aappallttoq mine opened in May 2017. The site is operated by LNS Greenland A/S—a sister company of Greenland Ruby, which is in charge of sorting, selling, and marketing the material. Greenland Ruby's sorting house and corporate offices are located in Nuuk, the nation's capital, while the sales and marketing division is headquartered in New York.
Greenlandic ruby and pink sapphire vary in colour, ranging from deep red to hot pink and lighter shades of pink, which are pink sapphire. Transparent, translucent, and semi-opaque cabochons, up to 50 carats in size, are available. Additionally, some of the material is faceted. The pricing of Greenlandic ruby aligns with market values of rubies of similar qualities from other locations.
Selling ruby excavated from Greenland offers many advantages. Notably, retailers are able to assure clients the stones were mined in an environmentally responsible country with an excellent human rights record. The gems are trackable from mine-to-market, and all processes related to cutting and polishing adhere to ethical, social, and environmental laws. Further, Greenland Ruby, as a company, remains adamant in its assertion that 10 per cent of the mine's material remains in Greenland for the tourist and local market.
Rough material is pre-sorted in Greenland; bags are then given an identity number and bar code, which is used for export. This number remains with the rough as it moves through processing, allowing the bags to be tracked along the way.
The number is diluted with every 'sort' until each gem has its own identity number, which is noted on the stone's packaging along with all other attributes. Even without the identity number, however, major labs are able to determine the material is from Greenland due to its unique inclusions. Most labs also have sample stone sets to assist with identification.
Greenland Ruby generates a certificate of origin for each gem in the system larger than one carat. The certificate guarantees the gem is of Greenlandic origin and includes information on the gem's weight, colour, dimensions, shape, and cutting style. The company also is able to produce tracking numbers for lower-weight stones, should a manufacturer or designer request it.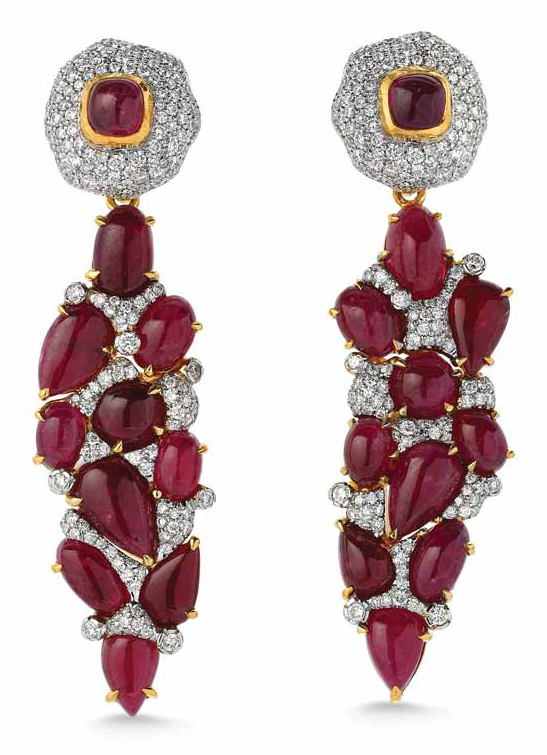 Designer jewellery featuring Greenlandic ruby was first featured in Denmark by Danish luxury jeweller, Hartmann's. These stones are now beginning to appear in the American market (as with Victor Velyan's work, pictured left).
Montana ruby
Ruby and sapphire are varieties of the same mineral (corundum); however, different trace minerals result in different colours. Though a significant amount of sapphire is commercially produced in Montana, almost none is red enough to qualify as ruby.
Earth's Treasury owner Jeff Hapeman says of the two million carats mined at Rock Creek outside Philipsburg, Mont., Earth's Treasury and Toronto's Potentate Mining have found only 12 gem-grade rubies. The largest discovery was 0.47 carats, while the others ranged from 0.20 to 0.30 carats. The first of these stones was found during a review of suspected garnets that had been removed from the sapphire rough prior to heat treatment; careful examination of all red stones since that time, however, has only yielded a tiny number of rubies.
Eric Braunwart, owner of Columbia Gem House, found two Montana rubies among the company's Missouri River sapphires, as well as a few from material mined in Yogo Gulch. In general, rubies from Montana are so rare they are not even available for collectors. Instead, these stones end up in museums or remain in the collections of the companies that mined them.
Wyoming ruby
Ruby from Wyoming is much more plentiful than that of Montana; however, the material is generally translucent to semi-opaque. Wyoming ruby is found together with iolite and kyanite. Quartz is the host rock of the iolite, whereas the ruby and kyanite are found in muscovite.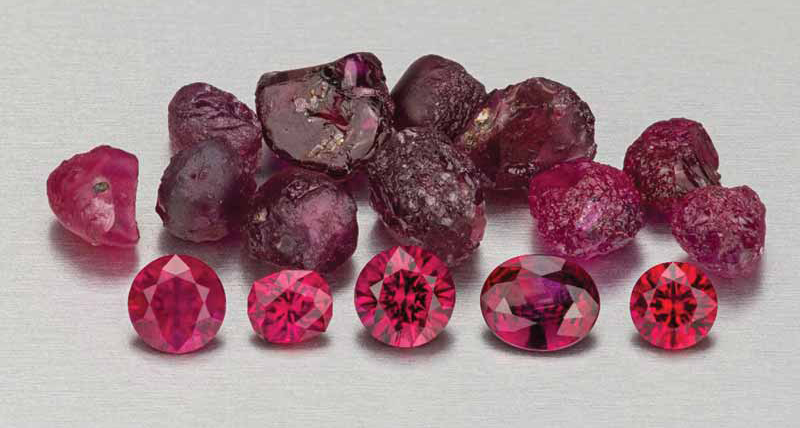 In 2014, Columbia Gem House purchased the Rodeo Queen Mine, which is in the eastern foothills of the Rockies, north of Cheyenne, Wyo. This is a very rich deposit that produces about 200 grams of ruby per cubic metre, so there is plenty of rough to cut. When faceted, the largest rubies weigh up to 1.50 carats. Almost all of these stones are round and none of them are treated to improve colour or clarity.
Geologist W. Dan Hausel, a blogger at wyruby.blogspot.com, has discovered half a dozen ruby deposits at Palmer Canyon in southeastern Wyoming; the material, however, is translucent to semi-opaque and heavily included. Ruby has also been found in the Wind River Mountains of western Wyoming, and Hausel believes there are many more deposits yet to be discovered in the state.
North Carolina ruby
Historically, North Carolina has been the most important source of North American ruby. George Frederick Kunz, a mineralogist and former vice-president of Tiffany and Co., wrote about North Carolina ruby in his 1907 book titled, History of the Gems Found in North Carolina.
The first systematic mining was undertaken in 1871 by C. W. Jenks when he opened the corundum mine on Corundum Hill near Franklin, Macon County, in southwestern North Carolina. Many choice rubies and sapphires were obtained, but the amount found did not warrant permanent operation for gem corundum only and, after a few years, the mine was operated for industrial corundum for abrasive purposes.
Some good rubies, together with bronze star corundum, were found at the Mincey Mine, located about 4 km (2.5 mi) northeast of Corundum Hill. Additional ruby was also found, together with rhodolite garnet, 9.5 km (6 mi) outside of Franklin, near Cowee Creek. The locality was described in an 1894 U. S. Geological Survey report as 'consisting of the valley of a stream, for several miles, in which the rubies were distributed through a gravel bed from two to 10 feet thick, overlain by several feet of surface deposit—a mode of occurrence very similar to that in the Mogok Valley in Burma where the finest rubies are obtained.'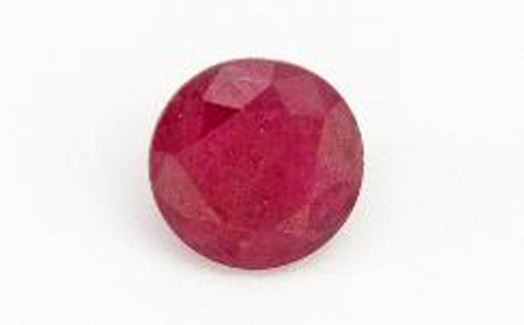 High-quality Cowee rubies, however, are rare and usually small. Two half-carat rubies were mounted in a Tiffany flag scarf pin and displayed at the Columbian Exposition of 1893. These were subsequently unmounted; today, these stones, as well as other Cowee rubies, are exhibited in museums in the United States.
A more recent find occurred in 1990. Four important star rubies were discovered at an undisclosed Macon County location by Jarvis Wayne Messer, a local rock-hound who made his living as a fishing guide.
When recounting the find, Messer describes unearthing the stones from an old stream bed at the same moment a red-tailed hawk soared above him. Afterwards, he had a friend cut the stones into their cabochon shapes to reveal the stars—all of which were sharp, straight, and complete. He dubbed the largest stone (139.43 carats) the 'Appalachian Star' because it was discovered in the Appalachian Mountains.
Realizing how incredible it was to find four large rubies with distinct stars in North Carolina, Messer had the stones authenticated as natural-star rubies by the Gemmological Association and Gem Testing Laboratory of Great Britain (GAGTL). This ultimately led to the October 1992 display of the Appalachian Star at the Natural History Museum of London, where it became a stellar attraction. According to a letter from the museum, approximately 150,000 people viewed the gem in less than a month.
Upon Messer's death in 2008, his collection was passed on to his family, who has had it ever since. The four North Carolina rubies have been named the 'Mountain Star Ruby Collection,' and the Gemological Institute of America (GIA) Gem Trade Laboratory has confirmed the stones are natural star rubies with no indications of heating. The collection will be up for auction at Guernsey's, the house that sold the complete archives of Rosa Parks, the John F. Kennedy Robert L. White Collection, and a diamond and South Sea pearl necklace and earrings set worn by the late Princess Diana.
Hunting for rubies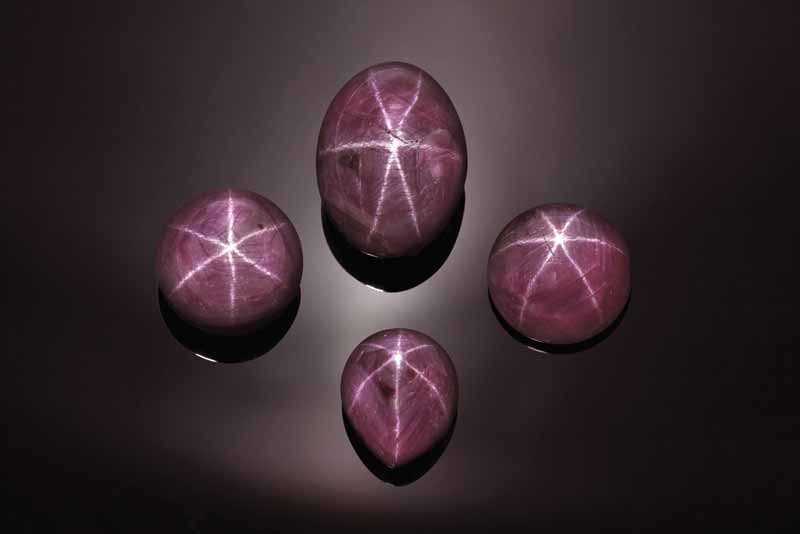 Commercial ruby mining in North Carolina ceased in the early 1900s and has been replaced with fee mining for tourists and rock-hounds. One of the better-known fee mines is Franklin's Cherokee Ruby Mine, which locals call 'the Gem Capitol of the World.' The site is open from May to October (weather permitting), and costs $20 cash per person for one pre-filled bucket of the mine's 100 per cent unsalted gem ore ($5 cash for each additional bucket). While a few rubies unearthed at the mine have been star rubies, visitors shouldn't get their hopes up that they'll be lucky enough to find gems like those in the Mountain Star Ruby Collection. They may, however, find sapphires, garnets, and other minerals. The Cherokee Mine is alluvial, which means it is a mineral bearing deposit of sand, dirt, and gravel left behind by ancient glaciers, rivers, and other flowing waters.
Another well-known mine in Franklin is Mason's Ruby & Sapphire Mine, which has been in operation since the 1950s. This site charges $30 for all the dirt visitors can dig up until it closes at 4 p.m. Mason's also has a partner business called Ruby City that cuts stones for a fee.
Of course, before travelling to any of the fee-mining sites, visitors should confirm their dates and times of operation, as well as research any rules and guidelines.
If you're a rock-hound or mineral collector and would like to find an American ruby, consider a trip to a fee-mining site in Franklin, N.C. If you're considering Montana, however, don't expect to find any rubies at the state's fee-mining corundum sites—though you might find sapphires.
If you'd like to find a ruby mine, you can hire a geologist and search Wyoming, but it's unlikely any of the ruby will be transparent. If you're interested in buying or selling North American rubies, contact Greenland Ruby. Greenland is currently the only place in North America where ruby is commercially mined.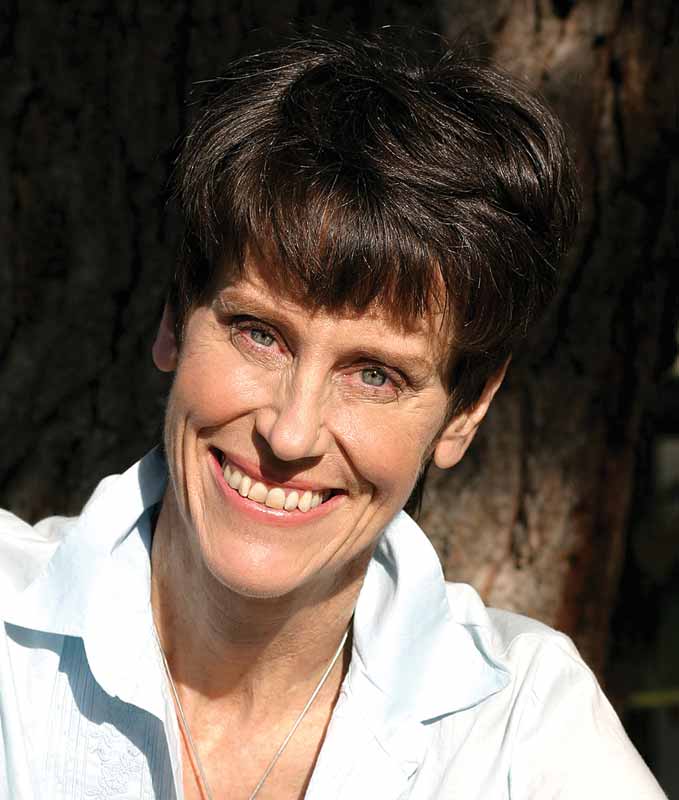 Renée Newman, BA, MA, GG, is a gemmologist, lecturer, and author of 13 gem and jewellery books including the Gemstone Buying Guide: How to Evaluate, Identify, Select & Care for Colored Gems, 3rd Edition. She wrote her first book, the Diamond Ring Buying Guide, in 1989 while working at the Josam Diamond Trading Corporation in downtown Los Angeles. A new 8th edition will be available in February 2020. For more about Renée & her books, see www.ReneeNewman.com.