Lessons from the pirates: Employment criteria
March 29, 2018
By Danielle Walsh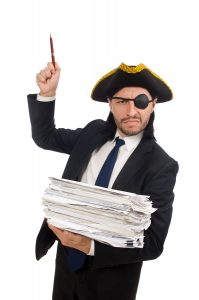 The title of this article might leave you wondering, "As a member of a family business, what can I learn from pirates?" As it turns out, we can all learn a lot! We often think of pirates as barbaric, dirty, and unorganized. Yet, it turns out there was a method to their madness, and it's this method that allowed them to govern the waters for many years. Keep in mind, pirates were under constant attack by military frigates carrying 70 to 80 well-armed, well-trained, and well-fed men. How is it pirate ships with 100 to 150 untrained sailors from various backgrounds and with different interests were able to succeed?
In reality, pirates like those aboard Captain John Phillips' Revenge knew they needed to manage the crew's expectations with regard to the execution and leadership of their activities, as well as the ownership and distribution of the wealth (or 'booty,' as they called it). On each pirate ship, there was a code of conduct outlining expectations for the behaviour of each person on board. When pirates joined, they had to sign a document stating they agreed to this code. Family businesses should do much the same!
Managing family member expectations and providing clarity as to what is expected and why can go a long way in preventing conflict and greatly facilitate the process of management and ownership succession. If more family businesses developed a set of rules like the pirates' code of conduct, much of the conflict that often plagues them would be diminished. These rules would provide a roadmap for a smooth, effective management and ownership transition to future generations.
Succession issues continue to challenge families in business due to the unique characteristics of family enterprise. These include role dichotomy (i.e. being business leaders while parenting), sibling rivalries, generational gaps, active and non-active family members, family and non-family employees, entitlement, and wealth distribution, to name a few, and can create an environment of stress, uncertainty, and discomfort within the family and the business. The use of family business rules (also referred to as codes of conduct or family charters/constitutions) has proven to be an effective strategy in this regard.
In this article series, I will be equating the pirates' code of conduct (specifically, the articles by Captain John Phillips) to recommended family business rules. I will start with Rule 1–Employment Criteria.
Setting sail for clear standards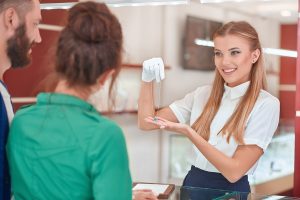 Phillips' code of conduct states:
"That man that shall not keep his arms clean, fit for an engagement, or neglect his business, shall be cut off from his share, and suffer such other punishment as the Captain and the company shall think fit."
As we can see from the code, what was expected from each pirate while aboard the ship was clear. Further, the consequences for inadequate performance were also made clear.
In many family businesses, family members are hired with little regard for whether they have a skill set that will benefit the business—and once they are hired, it is often unclear what is expected of them. Given the dynamics of this type of business, it is not uncommon for there to be no consequences for failure to perform. If allowed to continue, this can result in unacceptable behaviour not only being tolerated, but also becoming the norm or expectation among family members. Typically, everyone just adapts around those family members who aren't performing as desired.
Consider the following example. Henry and Fred are two brothers who are co-owners of a family business and both have children working in the business. It is apparent Henry's son, Peter, is not performing, and it is also apparent Henry is picking up the slack created by his son so his brother will not say anything about Peter's non-performance. This happens far too often within family enterprises and results in the situation being ignored until the next generation ascends into leadership and ownership positions and inherits the mess. All of a sudden, Peter is confronted with the need to pull his weight, but unfortunately doesn't have the skills to get the job done as expected.
This means Peter's siblings or cousins are now going to be saddled with a very difficult situation that could have easily been prevented had the business developed rules of employment before employing any family members. Instead of focusing all their time on the effective running of the business, the new leadership group will now have no choice but to spend time and money on remedying a very sensitive, painful, and stressful situation.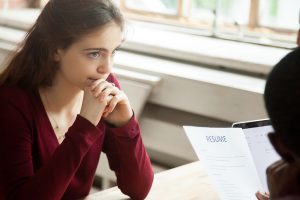 We can provide our families and family businesses with a real benefit by implementing rules of employment before the next generation enters the business. Rules surrounding employment will make the process of hiring a family member more structured, rational, and skill-based, rather than based on bloodlines. With employment criteria in effect, perhaps Peter never would have been hired in the first place—or he would have been hired, but his ascension into management and leadership would have been stalled or halted until his performance met the job expectations.
As with the pirates, when there are consequences for non-performance and they are clearly communicated to all, expectations are reinforced and remain clear. Of course, the type of punishment would likely differ from that of the pirates.
Creating criteria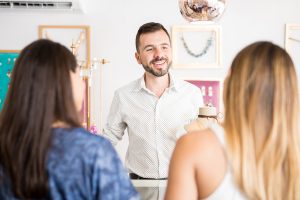 Employment criteria could include the following clauses:
we do not create jobs for family members;
family members are encouraged to apply for any vacant positions;
the financial impact on the business will be considered before hiring;
the family member must have the same level of skill that would be required from a nonfamily member to fill that position;
family members will be paid based on fair market value (i.e. the same price you would pay a nonfamily employee to do the job);
interested family members shall submit their CVs and formal applications to the president (irrespective of whether the president is family or nonfamily); and
if all owners agree and the family member is to be hired, the employment offer should be documented and include start date, roles, responsibilities, compensation package, who the employee reports to, probationary period, and similar.
Just as important as having rules for joining the family business is having rules for ascension into management, leadership, and eventual ownership. For example, you could require family members aspiring to the ranks of management to have the following qualifications:
university/college degree (or equivalent);
two to three years of work experience outside the family business;
experience and skills compatible with the position being contemplated;
demonstrated commitment to the business and a good work ethic;
demonstrated ability to handle responsibility and accountability;
shared philosophy with the family business succession objectives;
demonstrated management and leadership skills (practical and academic); and
demonstrated business and personal values compatible with those of the executive committee.
You could also require family members who make it to the management ranks be assigned a 'mentor' from the ownership group or senior management, who will be responsible for grooming and assisting the family member for potential leadership and ownership. The advancement of family members within the business will be assessed by the active owners, who provide their evaluation to the board of directors (if in use) for consideration and decision.
Another option is to include additional requirements on top of management criteria to determine whether a family member should make it into ownership. For instance, you could require the applicant to have completed 10 years of full-time work in the family business, of which a minimum of five were spent as part of the management team. (If a family member joined the company at the management level, the 10-year criteria would still apply.) You could also provide extra consideration to family members who have worked in more than one department.
Imagine if what is required to be employed as well as ascend into management, leadership, and ownership was crystal clear to all family members (active and non-active). This would no doubt reduce conflict amongst family members and branches. If the pirates can do it, so can family businesses.
Next lesson
What's one of the most common issues amongst family members in a family business? Compensation! Check out Part 2 of this series[5] to see what you can learn from the pirates with respect to this important consideration.
Danielle Walsh is founder of Walsh Family Business Advisory Services, a consulting company specializing in helping family-owned and operated businesses navigate the rough waters of management and ownership succession. She is a certified public accountant (CPA), chartered accountant (CA), and holds certificates in family business advising and family wealth advising from the Family Firm Institute (FFI). Walsh is also president of the Ottawa chapter of the Family Enterprise Exchange. She developed her philosophy and desire to help family businesses from her father, Grant Walsh, who has worked as a family business practitioner for the last 25 years. Walsh also currently teaches the first family business course offered at the undergraduate level at Carleton University in Ottawa. She can be reached via e-mail at danielle@walshfbas.com.
Endnotes:
[Image]: https://www.jewellerybusiness.com/wp-content/uploads/2018/03/bigstock-Pirate-businessman-holding-pap-122607788.jpg
[Image]: https://www.jewellerybusiness.com/wp-content/uploads/2018/03/bigstock-211253692.jpg
[Image]: https://www.jewellerybusiness.com/wp-content/uploads/2018/03/bigstock-221704711.jpg
[Image]: https://www.jewellerybusiness.com/wp-content/uploads/2018/03/bigstock-Jeweler-With-Some-Customers-155770928.jpg
Part 2 of this series: https://www.jewellerybusiness.com/features/web-exclusive/lessons-from-the-pirates-compensation-and-corporate-benefits/
Source URL: https://www.jewellerybusiness.com/features/web-exclusive/lessons-from-the-pirates-employment-criteria/
---