By Jennifer Shaheen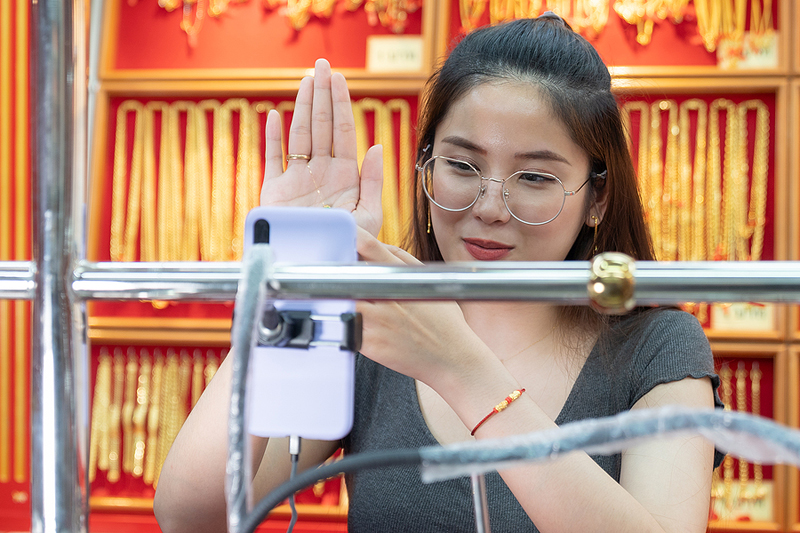 In 2021, the retail industry saw acceleration in the digital world. Small business owners quickly learned their digital customer experience was as important as its in-store counterpart. Indeed, many of us learned throughout the pandemic that the most immediate customer was, for the most part, the one who was browsing online.
Ushering in 2022, this evolution is largely the status quo. As such, now more than ever, retailers need to elevate their game to stay competitive and connected.
Time for new strategies
Across all forms of retail in 2021, the buzz word was 'saturation.' With more businesses being driven online than ever before, consumers were faced with an abundance of content and available products. Of course, 'more' does not necessarily equate to 'better' in this scenario. For jewellery retailers, this distinction further stresses the need to re-strategize digital communications.
Attracting new customers online requires a true understanding of the needs and wants of a consumer. This refinement applies to retailer strategies related to search engines, social media, content sharing, and advertising. Cookie-cutter blog posts, stock images, and canned messages no longer attract the digital seeker—your audience expects you to understand them.
While this may seem like a difficult task, in actuality, it's a great opportunity. As a business owner, you are the brand; you are the reason customers return. The time has come to find your unique voice. Channel growth happens when you stay true to yourself. This means creating your own social media posts and videos, as well as staying on top of customer reviews. If you are working with an outside partner to generate digital marketing, make sure they develop unique content that is specific to your store.
The time has come for you to elevate your platform and ensure you are optimizing your message to celebrate what makes your jewellery store special!
Customization and personalization 
Often, the care and attention you give to your customers is what sets you apart from the competition. As you enhance your digital marketing strategies, it may be time to take this attention to a deeper level.
Amidst the pandemic, customers generally appreciated receiving email, SMS messages, and contactless services from local businesses. A SmarterHQ-conducted study about privacy and customer preferences for improved experiences found 90 per cent of consumers were willing to share personal behavioural data with companies if this meant they would have a smoother experience. Of course, this customer experience is not just for face-to-face interactions; it also relates to digital outreach to nurture the overall customer connection.
This circles back to the need for retailers to learn about their customers' preferences and, by extension, the ways in which it can be advantageous to build customized emails and SMS campaigns based on individual interests. While this may seem like a heavy lift for your business, targeted campaigns can be invaluable to the success of your brand.
Specifically:
These campaigns will help you to better understand and know your customers. Asking a client about their preferences via digital surveys, over the phone, or in person shows you care. This leads to improved relationships and can provide you with some interesting insights into your business.
Targeted campaigns force you to plan and focus your digital outreach via scheduled promotions and automation tools. As a bonus, you will enjoy a boost to your bottom line, as this type of digital communication works to connect you with your clients and reinforce customer loyalty.
Driving interest and AI
In 2021, retail businesses (both online and offline) embraced new ways to capitalize on influencer marketing. Thus, in 2022, jewellery retailers may be wise to put this research into action and learn how to identify and work with local micro-influencers (i.e. less than 15,000 followers on social media).
The challenge of reaching new customers digitally is growing and partnering with an individual who has built an online audience can be a win-win. A 2021 study completed by Influencer Marketing Hub revealed Instagram micro-influencers have an average engagement rate of 3.86 per cent, while macro-influencers (i.e. 500,000 to one million followers) have an average rate of 1.36 per cent. For every dollar spent, businesses partaking in these types of partnerships saw an average return of $5.20. Thus, if this avenue for driving digital interest has been sitting on your store's to-do list, it may be time to engage a local influencer and build connections.
Meanwhile, artificial intelligence (AI) has made tremendous strides in recent years, driving growth for Google, Facebook, Amazon, and many other platforms. Today, you can use AI to craft better copy, build improved digital ads, and collect enhanced consumer data. Again, understanding your customers is critical to using AI successfully. You need to review outcomes and apply what you learn toward your next insights. The automated decision engine works best when you provide feedback.
Clarity and consistency
While the digital world may seem to be getting increasingly complicated, it is, in fact, pushing us back to the basics of business: clarity and consistency.
Whether you are looking to attract new jewellery-buyers or building relationships with existing clients, staying clear about and appreciating the needs of your customers serves as a staple for all types of retail business. This clarity is central to the foundation of our values and digital messaging. Reminding customers of this is where consistency comes into play; sharing messages, posts, and videos via a consistent daily, weekly, and monthly schedule is paramount to succeeding.
Consistency is key to leveraging the tips outlined within this article, as this structure provides clear and clean data that can be measured and improved upon. Understanding your customers' needs and ensuring your digital marketing is executed cleanly sets a baseline, allowing you to make subtle adjustments to ensure all available digital tools are used to your advantage.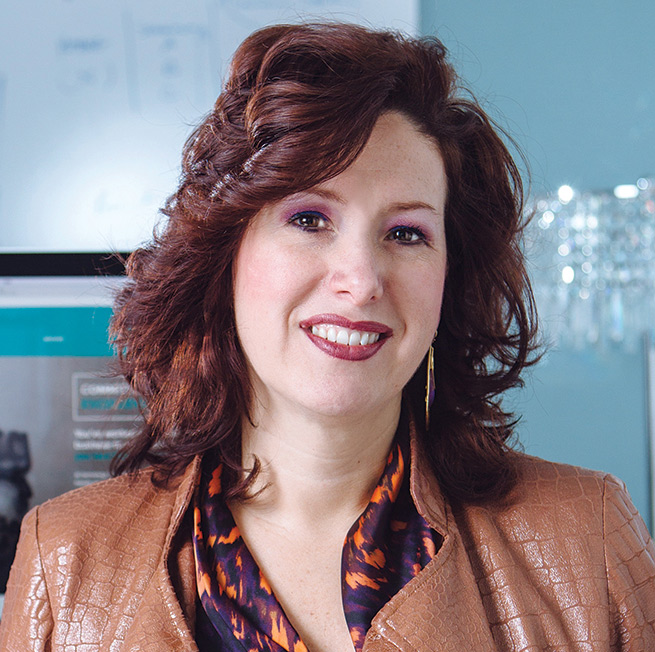 Jennifer Shaheen is president and founder of The Technology Therapy Group, an online education platform supporting the mission of empowering businesses to harness the power of today's digital technology. She is also chief digital officer for Hill & Co., a U.K.-based based firm focused on helping responsibly sourced diamond, gemstone, jewellery businesses. Contact Shaheen at jennifer@technologytherapy.com or connect with her on LinkedIn.