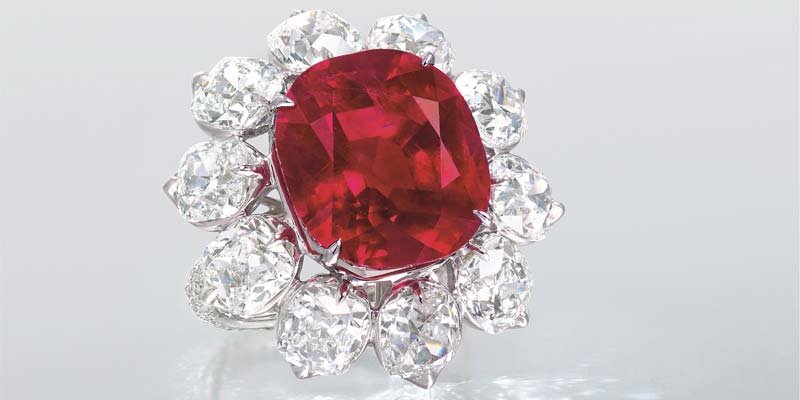 By Carole C. Richbourg
The answer to the question posed by the title of this article seems simple enough. Yet, when it comes to coloured gemstones, it's not quite so black and white. When I think of a well-cut almandine garnet, I envision jewel-like votive candles in a church lined up like soldiers, offering prayers to heaven with flickering flames. Kashmir sapphires conjure images of a Milk of Magnesia bottle.
Depending on where and in which culture you were raised, the visual of these gemstones might be very different. Consider two traditional names for very fine ruby and sapphire: 'pigeon's blood red' and 'cornflower blue.' In countries where one finds these treasures, these names carry certain meanings. To the worldwide consumer, however, they evoke great value.
Today, demand for very fine gemstones, such as Burmese rubies and Kashmir sapphires, is at an all-time high. These gems are being offered at well-known auction houses; to achieve record prices, they are accompanied by laboratory reports stating origin, level of treatment, and historical terms to describe colour. I'm not so sure this is a good idea, as these names conjure images, as well as cement perceptions, whether true or not. Let me explain why.