By Mark T. Cartwright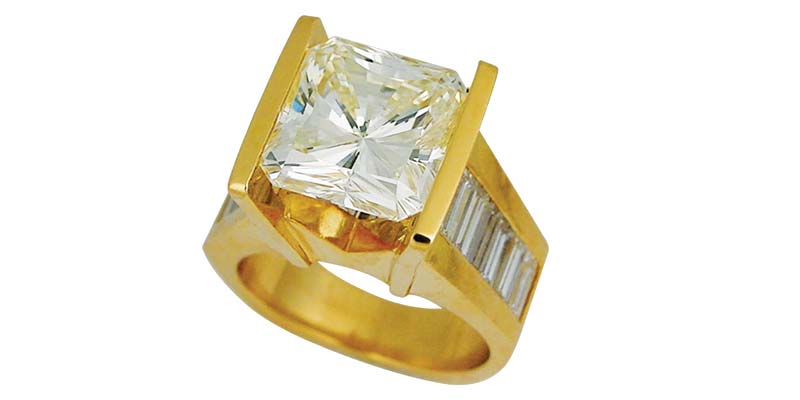 In the previous column, we looked at how tiny errors can add up to significant problems when dealing with many small stones. This time, we'll look at the calculations and adjustments that might be necessary when examining diamond centre stones.
Whenever we evaluate a piece of jewellery with a centre stone, the carat weight is usually a significant value element. Rarely are we afforded the luxury of being able to physically weigh the stone, and we're left with a couple of alternatives: we accept someone else's word for the weight or we perform volume calculations. If we choose the former option, we need to realize it is an extraordinary assumption that could jeopardize our credibility. If we choose the latter, we're also putting our credibility on the line and will need to be certain to exercise due diligence.