Diamond slices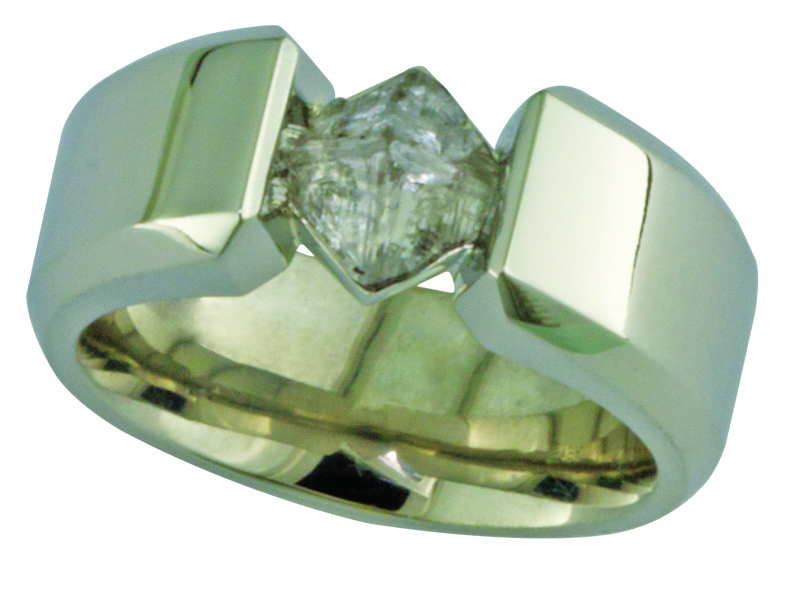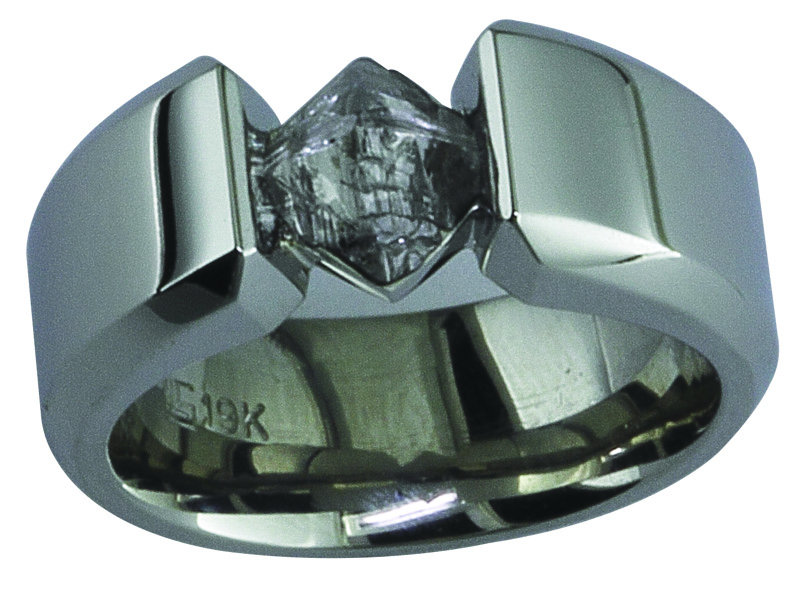 Creative diamond cutters have recently been showing diamond slices. These stones are very thin, sometimes only 2 to 4 mm (0.08 to 0.16 in.) in height, yet have large asymmetrical and very shallow facets. I am amazed they are able to get such good polish on these stones.
Another mismatched pair I found at the show in Tucson are illustrated here. You can see the dentritic moss or fern-like inclusions; one is silver-grey and the other is reddish-brown. The compatible shapes are thin, but measure approximately 24 x 14 mm (0.96 x 0.56 in.). This is a lot of diamond for just over 8.5 ctw.
I turned these slices into cufflinks as well, as the subtle glitter would suit formal or business wear. The diamonds were faceted on both sides, which made it impossible to rest them directly on polished white gold back plates. Therefore, I floated them on an interior bearing around the edge and laser-welded the back plates on, so I did not have to apply any pressure that might damage the fragile stones. The bezels were pave set with white and natural fancy brown melee to accent the inclusions in the diamond slices.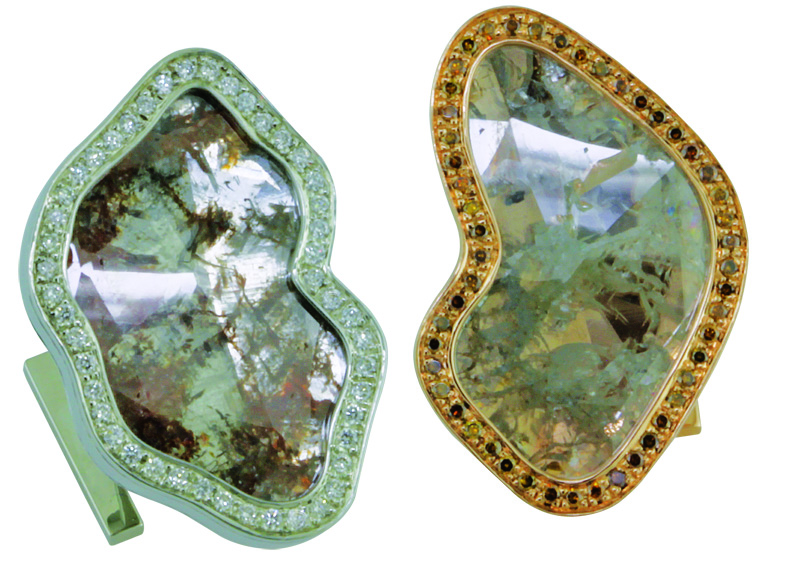 Alternative diamonds are fun to design with. They offer a tremendous scope of creativity while keeping costs reasonable. Unlike their white counterparts, unless the stone is heavily included, alternative diamonds can be used in many applications where other, less durable gemstones are not suitable.
It took me a while to decide industrial stones could be considered gems, but the response and demand from clients, and successful marketing by diamond suppliers, has made alternative diamonds a great addition to my design arsenal.
Llyn L. Strelau is the owner of Jewels by Design in Calgary. Established in 1984, his by-appointment atelier specializes in custom jewellery design for local and international clientele. Strelau has received numerous design awards, including the American Gem Trade Association's (AGTA's) Spectrum Awards and De Beers' Beyond Tradition—A Celebration of Canadian Craft. His work has also been published in Masters: Gemstones, Major Works by Leading Jewelers. Strelau can be reached via e-mail at designer@jewelsbydesign.com.