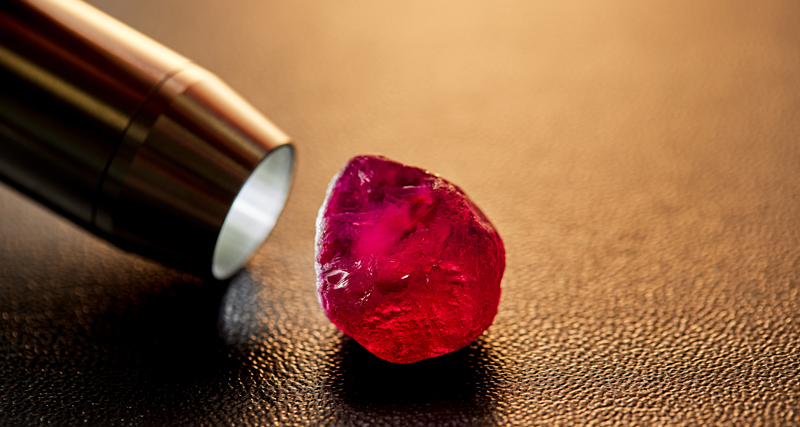 A pigeon-blood rough ruby weighing 101 carats has been unveiled by Dubai-based mining company, Fura Gems.
Dubbed 'Estrela de Fura' ('Star of Fura' in Portuguese), the gem-quality ruby was recovered in Mozambique on July 24. The gemstone has a vivid red hue, fluorescence, and high clarity, Fura Gems says, adding that it believes the stone to be the largest gem-quality ruby on record.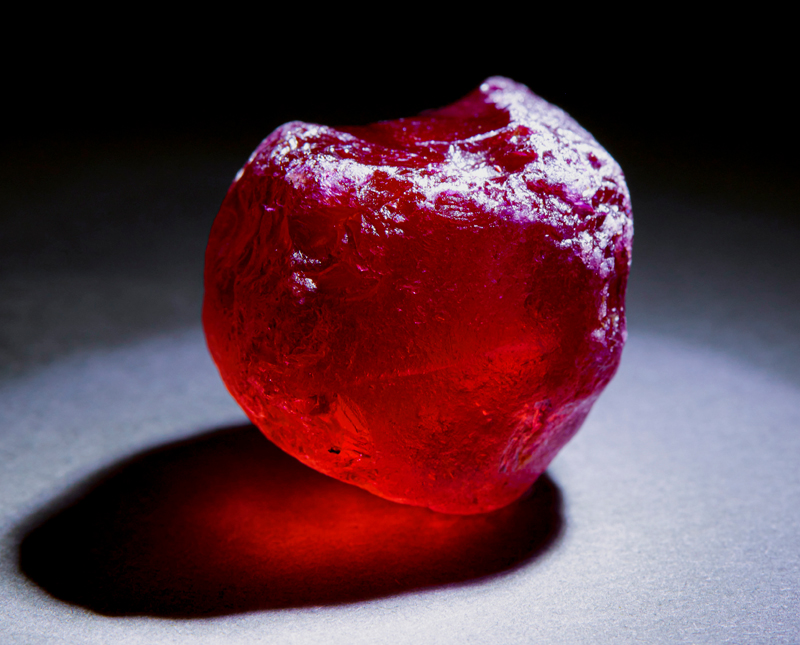 "This discovery is an unprecedented occurrence and a moment of honour for us at Fura and for Mozambique," says the mining group's founder and CEO, Dev Shetty.
"I have had laboratories coming back to me and saying, 'In 20 years of examining the very best, I have never seen anything like this,'" he adds. "It's very exciting. No one has seen anything like this before, in terms of fluorescence, colour, and clarity."
Estrela de Fura will be on display in Dubai for a month by appointment only and will be sold at private auction in October, National Jeweler reports.
"In 2015, a similar ruby was auctioned by Christie's, called the 'Sunrise Ruby,'" Shetty says. "It was a 25-carat polished ruby and sold for over $1.2 million a carat. The prices of rubies have since doubled, so one can guess what the price of a gem quality ruby over 50 carats would be."