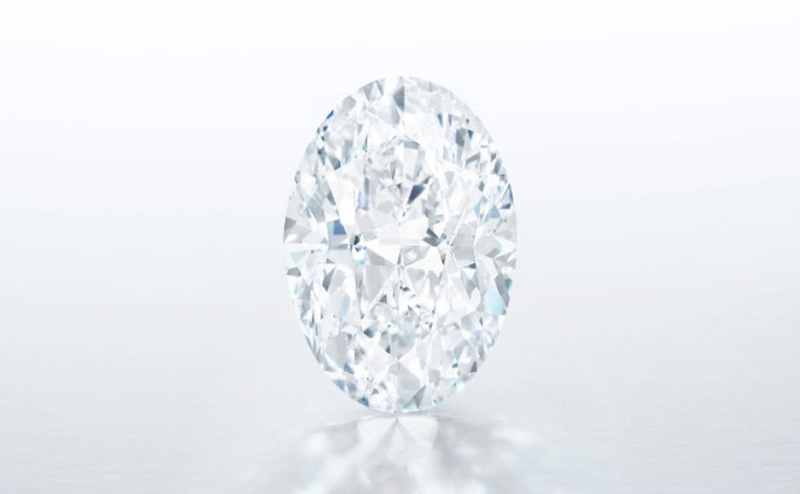 Large, impressive diamonds from the Great White North continue to endure despite times of economic uncertainty.
This was the case at a recent Sotheby's auction in Hong Kong, which saw a 102.39-carat, D-colour, flawless white diamond sell for HK$122 million (C$20.9 million).
The oval stone was cut from a 271-carat rough diamond found in Northern Ontario's now-closed Victor Mine in 2018, the auction house says.
The diamond, which was sold to an unnamed buyer, was offered without reserve in a single-lot auction. Bidding began online last month.
"It has been a few deeply transformative months for the auction market," said Patti Wong, chair of Sotheby's Asia, in a statement released ahead of the sale.
"The conjuncture offers many opportunities to do things differently: demand has shown tremendous resilience during the first part of the year and we feel it is now time to let the market speak. Diamonds of this calibre attract interest well beyond the traditional pool of collectors."
Only seven other white diamonds larger than 100 carats and of the same quality have ever gone under the hammer, Sotheby's says.
"This stunning diamond is the best of the best when it comes to exceptional white diamonds, and it is difficult to overstate its rarity and beauty," said Gary Schuler, worldwide chair of jewellery for Sotheby's. "Never before has the appreciation for world-class diamonds been so acute in the world and more and more people have come to understand that something billions of years old and of the size of a lollipop can store as much value a Rembrandt self-portrait or a Basquiat.
"The wider comprehension—that, as the hardest material on earth, this wonder of nature will outlive us for millions more years—is certainly another factor for the strength of the demand."
"The concept of a diamond as both emotionally enduring and supremely hard reinforces its image as one of the safest of investments, something to turn to, particularly in times of financial uncertainty, today more than ever," Wong added.