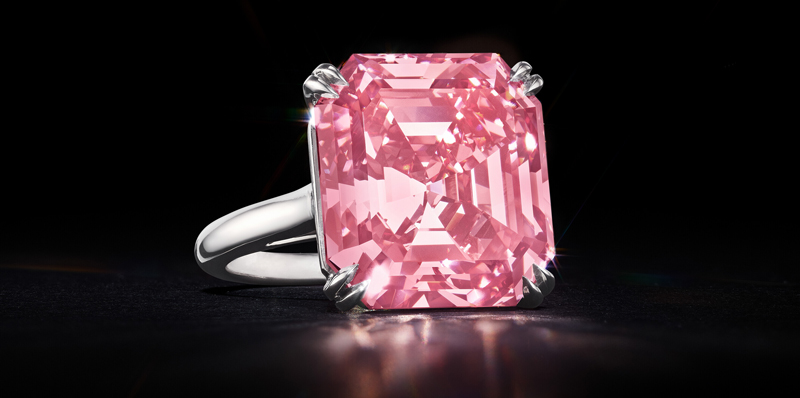 A fancy vivid pink diamond ring is expected to sell for up to $46.8 million (US $35 million) when it goes under the hammer at Christie's Magnificent Jewels sale next month.
Weighing 13.15 carats, the aptly named 'Fancy Vivid Pink Diamond Ring' is among the most important coloured diamonds ever to appear on the market, Christie's reports. The emerald-cut stone is of VVS1 clarity and is, potentially, internally flawless.
In the fancy vivid pink range, a diamond weighing more than six carats is rarely encountered, the auction house reports, adding that less than 10 per cent of pink diamonds weigh more than one fifth of a carat.
"This season has seen outstanding results for fancy-coloured diamonds and this particular fancy vivid pink is of the highest calibre," says the international head of Christie's Jewellery, Rahul Kadakia. "With impressive saturation, step-cut facets, and a clarity grade of potentially internally flawless, this 13.15-carat fancy vivid pink is magnificently rare."
Following a viewing in Hong Kong from Nov. 14 to 15, the ring will be presented in New York, Dec. 2 to 5. To view the auction lots, click here.
In 2018, the 18.96-carat 'Winston Pink Legacy' broke the world record for price per carat for a pink diamond at auction, selling for US$2.6 million per carat (US$50.3 million).