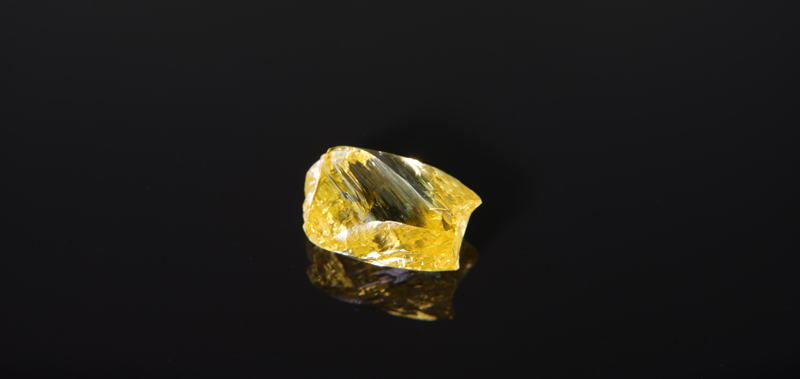 Alrosa's new Verkhne-Munskoye deposit has produced its first big find.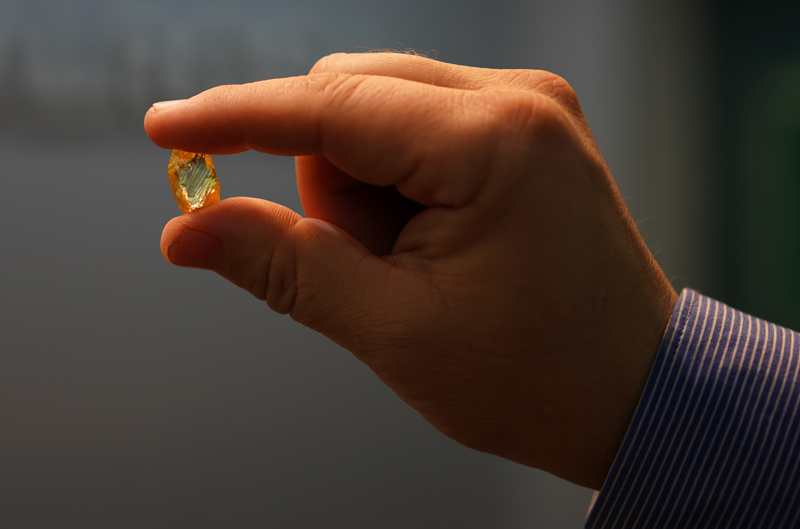 The Russian mining company has unearthed a 17.44-carat bright yellow gem-quality diamond from its Yakutia site. The transparent crystal, which measures 18 x 20 x 9 mm (0.7 x 0.78 x 0.35 in.), was recovered from the deposit's Zapolyarnaya kimberlite pipe.
"This is the first rough diamond with bright colour found at the Verkhne-Munskoye since it was launched in 2018," says Evgeny Agureev, Alrosa's deputy CEO. "We hope this deposit will give us more large and interesting discoveries in the future."
The find will be sent to the company's cutting and polishing division, Diamonds of Alrosa. This is the same facility where Alrosa's 20.69-carat yellow 'Firebird' and 20.69-carat purple-pink 'Spirit of the Rose' diamonds were produced.