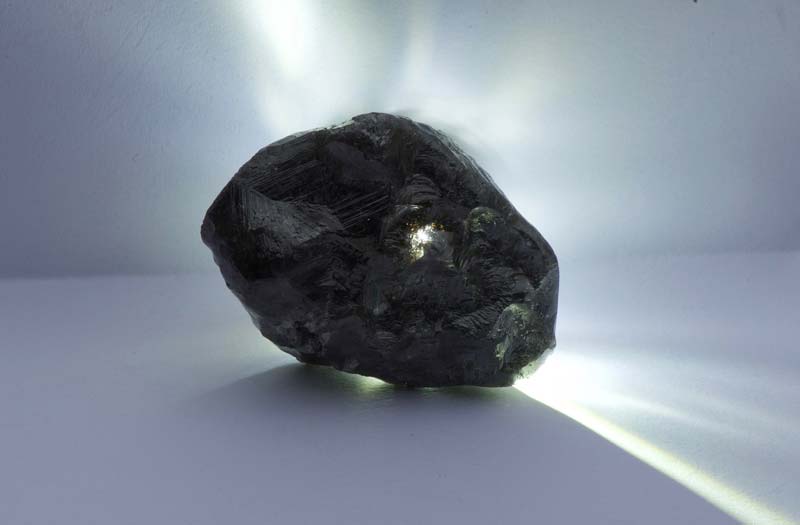 A diamond that is among the largest found in recorded history now has a name.
Lucara Diamond Corp. has christened its 1758-carat stone 'Sewelô.' The name, which translates to 'rare find' in Setswana, was selected from more than 22,000 submissions in a contest open to all citizens of Botswana.
The announcement was made at a Lucara-hosted gala in the African nation. Among the event's attendees was Mokgweetsi Eric Keabetswe Masisi, the president of the Republic of Botswana.
"The largest diamond recovered in Botswana's history was named by the people of Botswana this evening in a celebration of Botswana's success," says company CEO Eira Thomas. "Lucara is proud to share our achievements with all stakeholders in Karowe and the people of Botswana. We are in the process of completing an analysis of the Sewelô and we look forward to sharing the results of this rare find."
The Vancouver-based mining company recovered the unbroken diamond from its Karowe Diamond Mine last April. Lucara has since completed its analysis of the diamond and is considering proceeding with its sale.