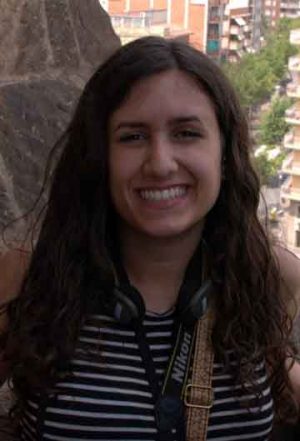 • Cassandra Vitiello, Nova Scotia College of Art and Design University
Cassandra Vitiello was raised in Montreal, where she was continuously exposed to art. At John Abbott College, Cassandra explored creative streams, such as paint, printmaking, and sculpture. Throughout high school and college, Vitiello enjoyed crafting beaded and wire-wrapped jewellery as a hobby, which she would gift and sell to friends and family. Upon the discovery of jewellery as a university program, Vitiello applied to the Nova Scotia College of Art and Design University, where she is currently majoring in jewellery design and metalsmithing.
Cassandra employs traditional fabrication and casting techniques to achieve her ornamental designs. She loves to work in silver because the material is versatile and allows her to experiment with large-scale form. She works colour into her designs through the use of gemstones and enamel, allowing nothing to escape without at least a hint of colour. Her designs often begin as doodles of shapes and lines, which quickly evolve into a series of equations; she calculates and positions each element in the design. Cassandra enjoys the challenge of numbers and precision. She is drawn to ornamentation and detail, which often results in 3-D layered pieces.