2016 Giovanni Vaccaro Family Scholarship finalists announced
June 21, 2016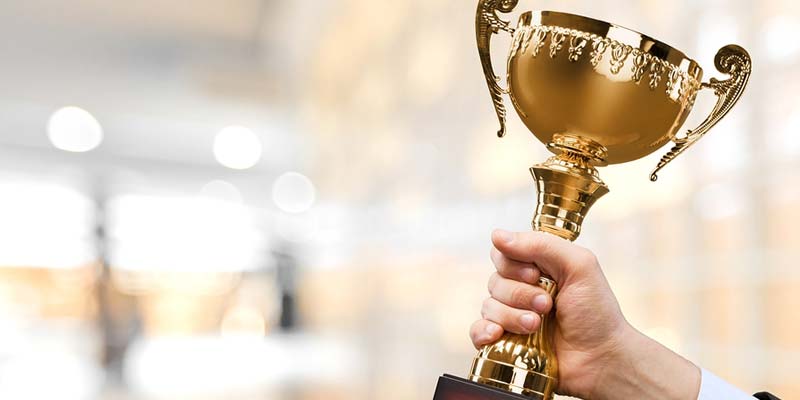 A record number of 17 finalists have made the cut in the 2016 Vaccaro Family Scholarship.
Sponsored by CJExpos and Beverly Hills Jewellers, the competition—which carries the theme, 'An Evening in Paris'—asks students to design a piece with an estimated retail value of $1500.
Now in its third year, the scholarship bestows a $3000 grant on a student enrolled in a Canadian college offering a jewellery program, while the school itself receives a $1000 gift.
The pieces will be on display at CJExpo's Toronto and Edmonton shows, where attendees can vote for the winner.
Here are the finalists, along with their artist's statements: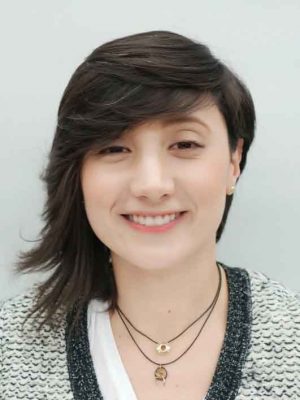 • Lina Maria Avendano, George Brown College
"I began my studies in industrial design at the Pontificia Bolivariana University (UPB) in Medellin, Colombia. This is where I discovered the magic of jewellery. Amid the curious mix of materials, I explored the world of painting on porcelain with Maria Eugenia Villa, and connected with the art of silversmithing and goldsmithing. In 2013, I returned to study jewellery in Canada, which I found more professional in a way and less empirical.
Nature and its creatures (its morphology) inspire every piece of my work. Experimenting with metal is the way to get the empirical beauty of nature through the chaos of perfection and order, and the addition of gems makes each piece remarkably magical. Jewellery is the perfect materialization of functionality and beauty."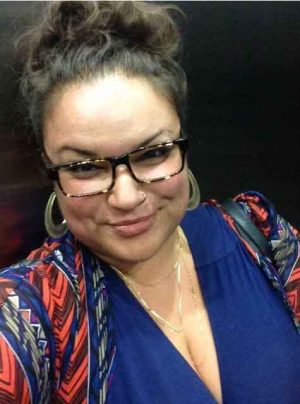 • Vanessa Raquel Castellino, Ontario College of Art and Design (OCAD) University
Vanessa Raquel is an emerging contemporary art jeweller based in Toronto. She is a recent graduate of OCAD University's faculty of material art and design, holding a bachelor of design in jewellery and metalsmithing. With an interest in line and form, she creates wearable art pieces that incorporate new and old methodologies through her explorations in materiality. Prior to her thesis year, Vanessa was a summer artist-in-resident at Toronto's Harbourfront Centre's metal studio. She has exhibited locally at the Toronto Outdoor Art Exhibition, where she was awarded jewellery student honourable mention in 2015.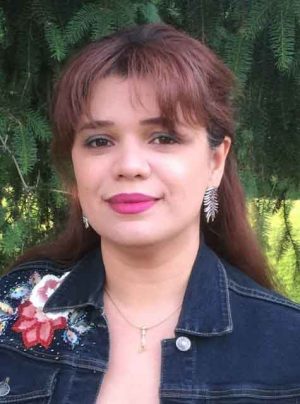 • Rahin Elahi, George Brown College
"It's been always my dream to make a connection between drawing and jewellery; however, finding an appropriate balance between technical drawing and the art of goldsmithing requires a lot of attention, experience, knowledge, passion, and love. I hope my designs carry the 'message of love' to all the people in the world. I graduated from George Brown College and am a proud member of Craft Ontario, the Citizens of Craft, and Society of North American Goldsmiths (SNAG), all of which value and respect artistic experimentation and craftsmanship.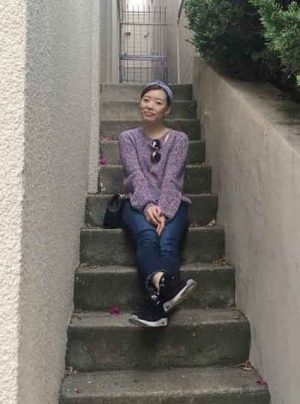 • Jenica Fan, Ontario College of Art and Design University
"My journey overseas has been quite an eye opener. When I arrived in Canada a few years ago, I was smitten by the cultural differences, the people, the music, the buildings, and, most importantly, the traditions. Throughout my studies, I have looked for ways to bridge a connection between my Chinese origin and my new roots. One thing stands out overall: love.
My jewellery harmonizes traditional Asian heritage and contemporary North American feel through the use of Chinese symbols and geometric designs—it is where East meets West. The designs embody ideas, such as the love parents have for their child or the love of one's life."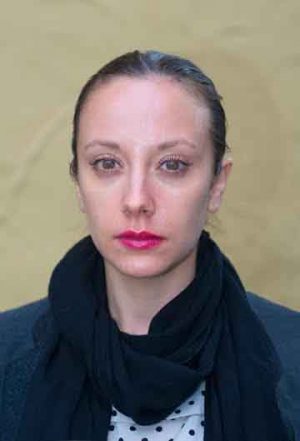 • Maria Gabrieleva, Ontario College of Art and Design University
Maria Gabrieleva is a Toronto-based artist and jewellery designer, who holds a bachelor of design from OCAD. In her current creative project, constructivism movement is a source of inspiration. Maria's vision is to have the beauty of each piece realized in the interactions between shape, colour, and texture.
This jewellery line is intended to create a symbolic connection between the past and present. The combination of different materials like wood, metal, and plastic represents the different stages of technological evolution.
Maria elevates wood as a material, proving it is versatile, and reveals its valuable qualities for use in modern jewellery design. The collection focuses on high-quality finishes and a minimalist approach. The pieces are meant to be worn effortlessly within any contemporary urban setting. This artistic collection is produced to complement contemporary French fashionistas based on visionary freedom and classic tradition.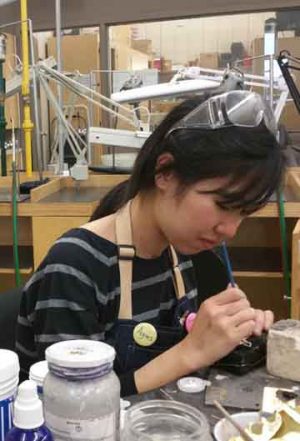 • Xiaoyan Guan, George Brown College
"Jewellery for me not only is an accessory or an ornament, but also could be a piece of art, a sculpture, an installation, or part of our bodies. I am inspired by organic and abstract forms, as well as minimalism that embraces a practical or logical aspect of life. Most of my work features geometric shapes, which through forms, lines, dimension, texture, and the harmonious flow, create esthetic representations of idea. I enjoy designing and creating new ideas, focusing also on craftsmanship and details."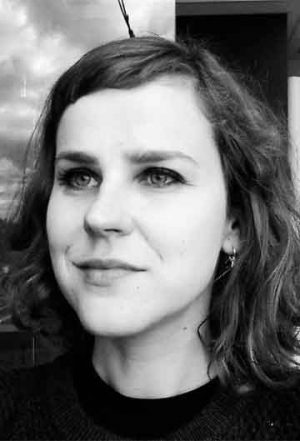 • Mio Konfedrat, George Brown College
"When imagining an evening in the city of lights, the following words come to my mind: 'elegant,' 'mysterious,' 'romantic,' and 'luminous.' My ring is set with a star sapphire in the middle, representing Paris with lights surrounding it. The stars appear in the darkening sky, the night is young—it is the moment to shine."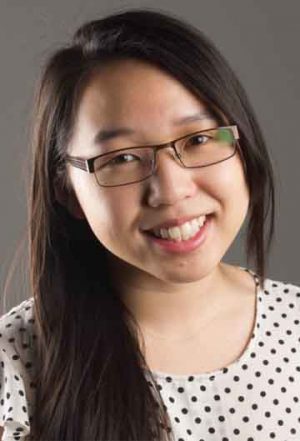 • Cherry Liang, Ontario College of Art and Design University
Cherry Liang is an aspiring jewellery designer, who recently graduated from OCAD University's material arts and design program with a major in jewellery/metalsmithing. Her work takes inspiration from the clean lines of the art deco style, as well as the organic forms seen in nature. Aside from Cherry's customary streamlined jewellery, her recent work consists of natural forms and alternative materials. She enjoys creating one-of-a-kind wearables and sculptural jewellery pieces, which gives an individual's attire a charming appeal. She seeks to create unique hand-made body adornments that will bring a sincere smile to individuals wearing her pieces.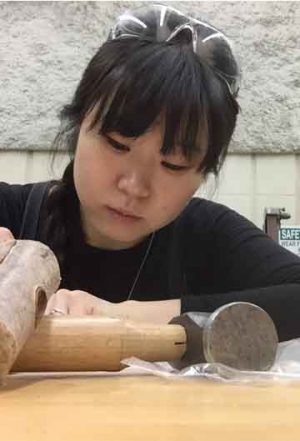 • Jungkyun Lim, George Brown College
"I have always been passionate about being creative. Working as a fashion designer fulfilled me in many creative ways, allowing me to play with different materials, change shapes, and create forms. Then one day, while at a fashion show, a little pair of cufflinks caught my eye and fascinated me more than clothing. Ever since then, designing and creating jewellery with the flow, movement, and rhythm that dance together with the body and clothes became my dream."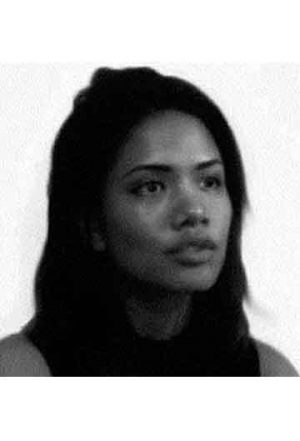 • Blessie Maturan, Ontario College of Art and Design University
"My interest in metallurgy and jewellery stems from a love of both the natural and built environment. In the history of jewellery, we would decorate ourselves with precious elements found in the earth, which we sculpted and gave meaning with our vision and hands. Contextually stemming from a natural approach, jewellery is the apotheosis of man's connection to nature and meaning. On the other side, it is also one of the least sustainable industries; however, new approaches and resourcing try to alleviate and take more responsibility in the whole process. I take much of my inspiration from contemporary issues and marry them with a wearable and functional esthetic that is both usable and delivers a sense of pleasure and enjoyment for the wearer."
Blessie is currently a second year student at OCAD's material arts and design program, specializing in jewellery. She also has a background in philosophy and the food business industry.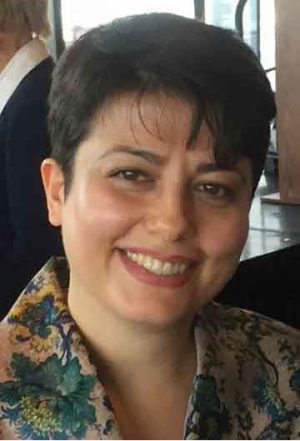 •Mana Mazaheri, George Brown College
"Pieces of metal, stones, colours, and textures around me are the forces that help me shape and make my jewellery designs. I draw inspiration from ancient cultures and nature. I do believe art is a universal language. My voice is heard when the hammering, bending, cutting, soldering, and setting is done; my jewellery is my connection with others."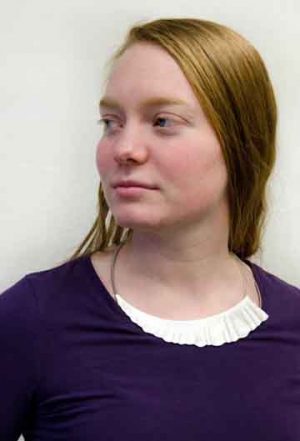 • Ann McCosker, Nova Scotia College of Art and Design University (NSCAD)
Ann Perry McCosker was born and raised in Vermont. The child of two craftsmen, she has always loved working with her hands. While attending New York's St. Lawrence University, she worked in the theatre, designing and constructing costumes. After acquiring her bachelor of arts in environmental studies, she was accepted to NSCAD University to pursue her interest in costuming. At the encouragement of a friend, she took the introduction to jewellery course and fell in love with working with metal; she was so enamoured, she promptly became a jewellery and metalsmithing major.
Ann currently draws inspiration from the gold filigree jewellery on display in the 'Ancient World' collection at the Boston Museum of Fine Art. When she had the opportunity to see this magnificent collection, she was riveted by the delicate artistry and amazed people could do such intricate craftsmanship 2000 years ago. Ann decided to explore the technical aspects of this archaic filigree while drawing on her fascination for deep space and love of fantastical characters for inspiration.
Using her version of silver filigree, she creates elegant, clean jewellery incorporating gemstones and geometric forms that would be at home adorning ambassadors, priestesses, and scientists at an intergalactic summit.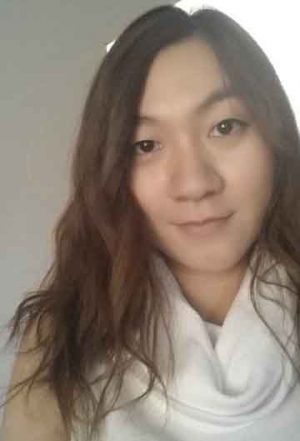 • Janice Ng, Ontario College of Art and Design University
Janice Ng believes jewellery is an expression of oneself. She refers her work as a form of capturing a moment in time through the translation in design. Her sculptural esthetic demonstrates movement by incorporating linear form and intricate details, resulting in an interactive piece through which her jewellery becomes part of the wearer.
With the influence of 'An Evening in Paris,' a city known to house some of the most famous art in history and a fashion capital, the 'Tremblant' necklace refers to the harmony when combining a traditional and contemporary esthetic. The inspiration came from a jewellery technique used in 19th-century Europe called en tremblant. This technique uses fine springs in body adornment to create movement. The 'Tremblant' necklace shows a bold statement with its trembling effect and turns the wearer into living art while pacing through the city of Paris.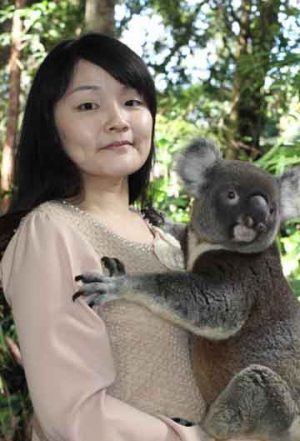 • Yun-Ling Tseng, George Brown College
"My entrance into the jewellery world was by accident. I never planned to get into this industry until two years ago when I saw George Brown offered a jewellery arts program. That was the beginning of my journey. Before I stepped into this fantastic industry, I worked on an academic journal doing graphic design. I decided to start from zero to learn how to design and make jewellery because I believed that accomplishing a piece of beautiful piece by my own hands must be a great joy. And what keeps me moving forward is the dream of becoming a great jewellery designer.
After two years exploring the world of jewellery, I found myself preferring non-geometric, curvilinear design, especially contemporary works with simple design and neat style. My goal is to design jewellery that is simple and neat, but powerful. This is the style of design I wish to create to convey my feelings or what I want to say to the viewer—a design without any redundant elements, yet one that says a lot to the viewer."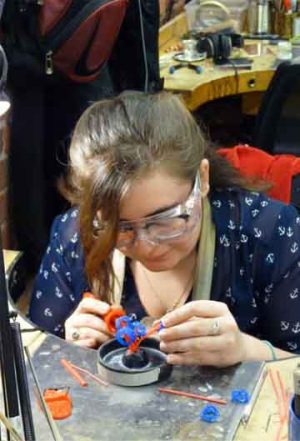 • Athanasia Vayianou, Nova Scotia College of Art and Design University
Athanasia was born in Limassol, Cyprus. The island's politically charged history had an impact on everyone growing up there. Athanasia's response was to develop an awareness and appreciation for family, history, and nature. Having taken art classes and creative studies all throughout her secondary school, art became a way for Athanasia to express herself. Moving to Canada and enrolling in university at the Nova Scotia College of Art and Design, Athanasia discovered her love of art and history and a passion for metalsmithing. She is currently majoring in jewellery design and metalsmithing and will graduate in 2017.
"My work consists of elements from the many different aspects of my family history, childhood, and cultural heritage. I spent my formative years on the island of Cyprus, surrounded by the warm year-round sun, fragrant flowers, and the awareness of the island's long and troubled history. Consequently, I blend various traditional techniques, such as carving, filigree, and enamel with my personal esthetic and historical motifs. This way, the viewer will encounter the amalgamation of Greek-Cypriot, Middle Eastern, and contemporary influences in my work. I primarily use silver and gemstones to make functional, beautiful, and wearable pieces of jewellery."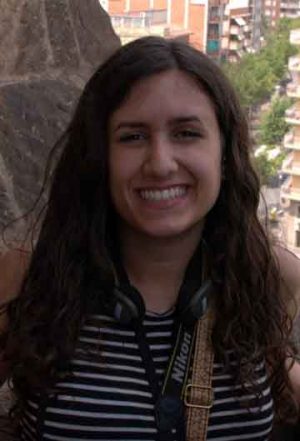 • Cassandra Vitiello, Nova Scotia College of Art and Design University
Cassandra Vitiello was raised in Montreal, where she was continuously exposed to art. At John Abbott College, Cassandra explored creative streams, such as paint, printmaking, and sculpture. Throughout high school and college, Vitiello enjoyed crafting beaded and wire-wrapped jewellery as a hobby, which she would gift and sell to friends and family. Upon the discovery of jewellery as a university program, Vitiello applied to the Nova Scotia College of Art and Design University, where she is currently majoring in jewellery design and metalsmithing.
Cassandra employs traditional fabrication and casting techniques to achieve her ornamental designs. She loves to work in silver because the material is versatile and allows her to experiment with large-scale form. She works colour into her designs through the use of gemstones and enamel, allowing nothing to escape without at least a hint of colour. Her designs often begin as doodles of shapes and lines, which quickly evolve into a series of equations; she calculates and positions each element in the design. Cassandra enjoys the challenge of numbers and precision. She is drawn to ornamentation and detail, which often results in 3-D layered pieces.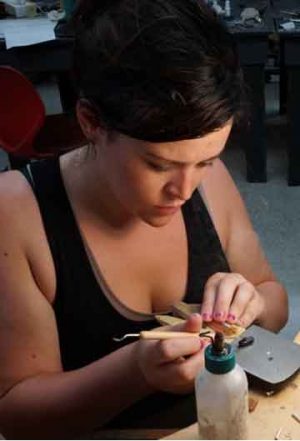 • Kate White, New Brunswick College of Craft and Design (NBCCD)
Kate lives in Fredericton and is a juried market member of the New Brunswick Crafts Council. She has a certificate of graduate studies, diploma in fine craft: jewellery/metal arts, and a foundation visual arts certificate from New Brunswick College of Craft and Design. She also earned her bachelors of applied arts from University of New Brunswick in 2015.
Kate's practice includes contemporary art, custom/limited-edition, and production jewellery. She continues to develop as an emerging artist and has begun establishing her presence in the professional world. She was awarded 'Best in Concept: Student Category' at the national juried exhibition, Great White North Exhibition: Group of Seven 2015. Her work has been exhibited at several NBCCD group studio and graduate exhibitions, as well as the student showcase at the Atlantic Craft Trade Show (ACTS) 2015. In the summer of 2015, she launched her business, Sterling Gale Metalworks, through a business accelerator program and she independently exhibited for the first time as an emerging artist at ACTS 2016.
Kate is particularly passionate about art therapy and community art wellness programs. She aspires to engage the public through her work to raise awareness and compassion for people living with invisible chronic mental and physical illnesses and to continue creating functional, beautiful, and meaningful jewellery.
Source URL: https://www.jewellerybusiness.com/news/2016-giovanni-vaccaro-family-scholarship-finalists-announced/
---